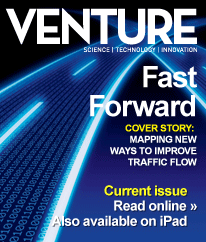 Welcome Message from the Dean
Professor Debiprasad Dash
Dean
Faculty of Business and Design
We are a multidisciplinary and multicultural team of academics who want to see our students grow into responsible professionals in their chosen fields. Besides developing the necessary technical, interpersonal, and conceptual skills, we also want them to be keenly aware of the broader socioeconomic environments within which they will live and work, where they must remain open to learning from experience.
The Faculty offers a variety of courses spanning all the levels of tertiary education. We offer a Diploma course, with five streams: accounting, information systems, management, marketing, and visual communication. We have Bachelor-level courses in business and design fields and a Master-level course in management. Besides, for the research-inclined student, we also offer Research Higher Degree courses in business and design. All our courses are carefully monitored for their academic quality, career relevance, and compliance with Malaysian and Australian qualifications standards.
We allow flexibility to our undergraduate students to mix and match subjects from different streams to suit their own interests as well as employment opportunities. We adopt an inclusive approach to facilitate students with different learning styles and needs. We remain vigilant about career relevance of the education we provide. We continuously strive to modernise our methods of teaching, focusing on enhancing students' learning experience and meeting the desired learning outcomes. You can rely on us for a flexible, inclusive, relevant, and modern education in business and design.
The Faculty has established good working relationship with government, industry, and community in the region. Members of the Faculty have also developed academic and scholarly links both nationally and internationally. This is evident in our external engagements, collaborative projects, and publications.
Please drop me a line if you have a specific query about our teaching or other activities. My e-mail address is: ddash@swinburne.edu.my