Career Talk by Top Glove
October 22, 2019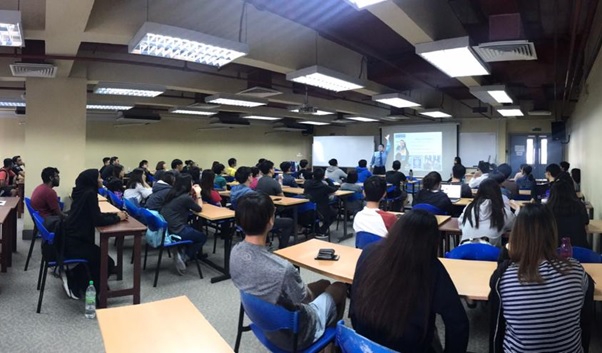 Mr. William Yap speaking about probabilities and considerations for setting career goals to engineering students at Swinburne University Sarawak. Photo courtesy Dr. Mahmoud Ahmed Mussad Elhadi
The worlds largest manufacturer of personal protection equipment, Top Glove visited Swinburne Sarawak to meet with students who are currently studying Engineering. More than 80 Students from a range of Engineering courses including Chemical, Electrical and Electronic, Mechanical, Robotics and Mechatronics, Civil were in attendance at the event.
The HR General Manager of Top Glove, Mr. William Yap spoke about "setting career goals". He shared "the 3 questions for Yale's class of 1953", some interview and job application tips, also the "never eat alone" concept and the importance of networking for career development.
The talk wrapped up with an introduction to Top Glove, what the Top Glove actually does, as well as a question and answer session.
The visit was a fantastic opportunity for Swinburne Sarawak students to ask questions and find out more about the internship, scholarship and career opportunities at Top Glove, as well as the career development program at Top Glove.