All about Australian education at upcoming Swinburne's Open Day
July 26, 2019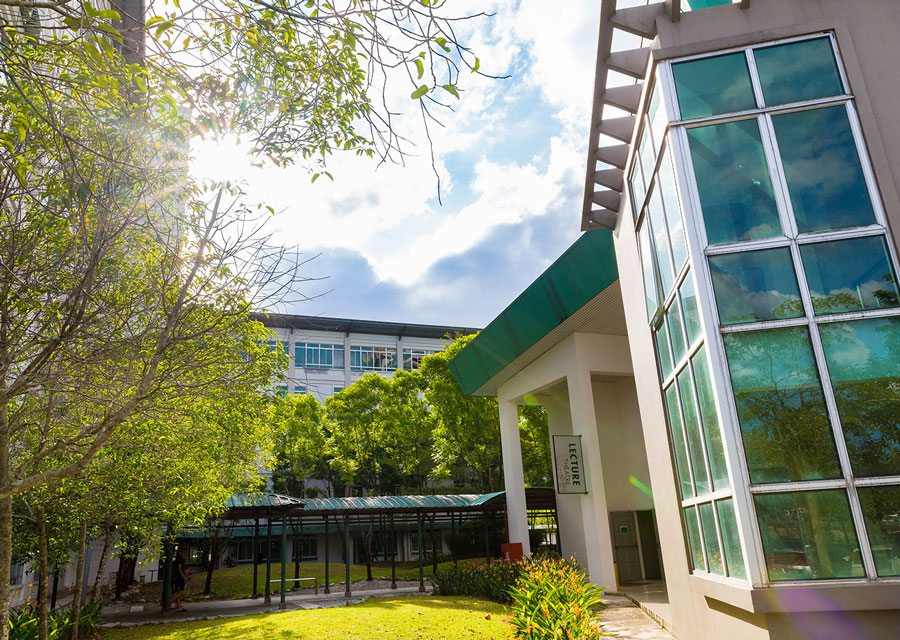 Swinburne's Open Day on 3 August is open to members of the public.
KUCHING – Swinburne University of Technology Sarawak Campus which is currently accepting applications for its August and September 2019 intakes will be holding its Open Day on 3 August at the Kuching campus from 10am to 5pm.
For prospective students who have yet to decide on their tertiary education or those who were not in time to enrol in the March or April 2019 intakes, it is still not too late to start their first semester this year. Classes for Foundation or Diploma studies will commence on 26 August, while classes for Degree studies commence on 2 September. Students residing outside Kuching will be entitled for free on-campus hostel stay for one semester.
The Open Day event is open to members of the public, particularly SPM, STPM and UEC school-leavers who are looking to pursue an affordable Australian tertiary education closer to home. Admission is free with on-the-spot application available on the same day. Those who meet the entry criteria will receive an offer letter on the spot from the university.
For application purposes, prospective students are advised to bring along relevant documents such as identification card and birth certificate (Malaysian students) or original passport (international students), original academic transcripts with grading system (SPM/GCE O-Level/UEC/STPM/GCE A-Level/Diploma or equivalent qualification), and original English language proficiency test results (MUET, IELTS, TOEFL or equivalent qualification).
At the Open Day, academic staff from the Faculty of Engineering, Computing and Science; Faculty of Business, Design and Arts; and School of Foundation Studies will be present to counsel students and their parents on the courses and units of study offered by the university including business, science, design, engineering, information technology and multimedia.
Furthermore, students can also talk to the student recruitment team to obtain first-hand information about related matters such as application and payment process; transfer or exchange option to Melbourne; choices of scholarships, bursaries and other financial aid; teaching and learning facilities; professional accreditation and recognition; employability rate; and on and off-campus accommodation.
On top of that, for students who are undecided on the course to pursue, they can take the Career Personality Test where the university's certified counsellors will be able to advise students on the courses that match their interests, strengths and aspirations. Also part of the one-day event is the guided campus tour where visitors can take the opportunity to view the classrooms; engineering, science and computing laboratories; library; Lecture Theatre and Auditorium; Multipurpose Hall; cafeteria; and on-campus hostels.
Swinburne is an Australian university based in Melbourne, Australia. The Kuching campus is the only international branch campus of the university where its courses and examination papers are identical to those of its home campus in Melbourne. As a result, students are awarded the same Australian testamur upon graduation that opens up more job opportunity locally and abroad.
To ease students' financial burden, Swinburne offers internal scholarships and bursaries such as the Vice-Chancellor's Academic Excellence Scholarship, Deputy Vice-Chancellor's Academic Excellence Awards, Academic Progression Scholarship, Diploma Pathway Bursary, Diploma Entrance Bursary and more. External scholarships and financial aids from Yayasan Sarawak, Sarawak Energy, Astro and Biasiswa YB Menteri Pendidikan Tinggi are also available for Foundation students.
With an overall Graduate Employability Rate of approximately 92%, Swinburne's Kuching campus is currently ranked in JobStreet.com Top 10 Preferred Private University in Malaysia. Swinburne's graduates work for prestigious, international businesses such as KPMG, EY, Shell, PETRONAS, Intel, IBM, Facebook, Google, Pfizer and other multinational corporations.
For Swinburne's Open Day event details, visit the event webpage at www.swinburne.edu.my/openday or email to study@swinburne.edu.my.
For more information about Swinburne, visit www.swinburne.edu.my, Facebook page (@swinburnesarawak), Instagram (@swinburnesarawak), Twitter page (@Swinburne_Swk) or YouTube channel (Swinburne Sarawak).