Get a taste of university life with Swinburne Uni Discovery Month
March 23, 2021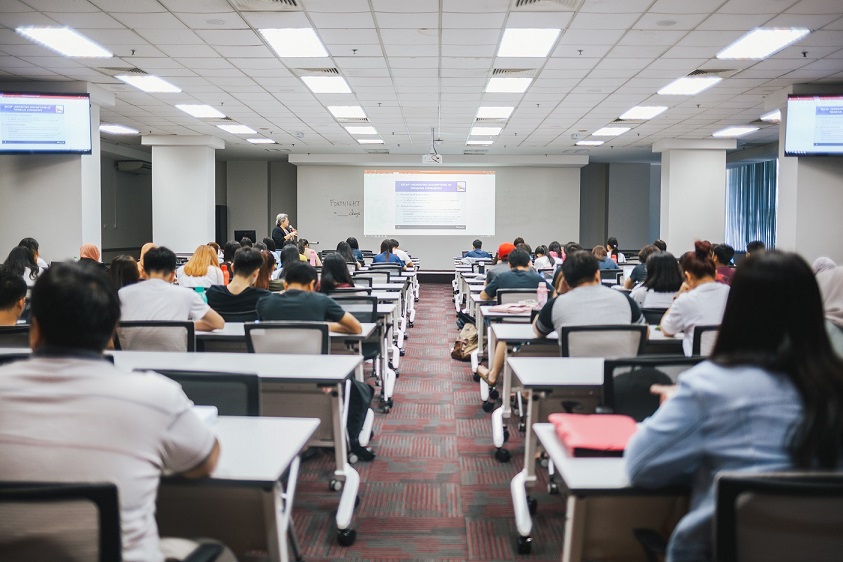 Pre-register for course counselling session and webinar series now.
KUCHING – The month-long Uni Discovery Month event will give prospective students a taste of exciting things to come when they enrolled into Swinburne University of Technology Sarawak Campus.
From now until 15 April, the event will feature Virtual Counselling Session from 10am to 10pm and Face-to-Face Counselling Session (by appointment) from 9am to 5pm. The sessions provide opportunity for students to obtain information directly from the university's education counsellors about its course offerings, entry requirements, admission process, teaching and learning facilities, professional recognitions, transfer or exchange option, and more.
Happening concurrently is a two-week webinar series from 29 March to 8 April. The series is the perfect guide for prospective students to discover what university life is all about and explore where their passions lie.
Themed Discover Your University, Week 1 of the webinar will feature topics such as Transitioning to University Life on 29 March, Pathway for Foundation and Diploma Programmes (30 March), Student Life 101: Life Beyond Classrooms (31 March), Online Learning Tips & Tricks (1 April), and Money Talk: Scholarships & Bursaries (5 April).
Meanwhile, Week 2 which carries the theme Discover Your Passion will mainly focus on the various programmes being offered at Swinburne namely business, design, science, computing, and engineering. On 3 April, two webinar slots will be taking place with the topics Journey to Becoming a Qualified Accountant and Technology in 360 View. This is followed by Branding and Communication Design (6 April), Engineering: Anything but Boring and Sago Biotechnology (7 April), and Fake News & Misinformation: Creating Awareness in Social Media Communication (8 April).
Prospective students are highly encouraged to book their counselling session slot and join the webinar by pre-registering via swinburne.edu.my/openmonth/. Details of the webinar series are also available via the same link.
Application to Foundation and Diploma programmes is now open with classes commencing on 12 April 2021. SPM candidates can apply with their forecast or school results and start their studies online immediately without any payment for the first two weeks with the Start With Zero Fees Programme.
Swinburne's School of Foundation Studies offers Foundation programmes in business, design, engineering/science, and information technology/multimedia, as well as Diploma of Business Management. The Foundation programmes are a one-year pre-university preparatory course that provides direct pathway to undergraduate studies, while the 2.5-year Diploma programme allows immediate entry into the workforce upon successful completion.
To ease the financial burden of parents and students affected by the ongoing pandemic, Swinburne offers the Easy Payment Plan option for students to pay their tuition fees over ten interest-free instalments annually. Students are also automatically considered for scholarship or bursary offered by the State government or government-linked agencies if they meet the academic requirements.
For Sarawakian Bumiputera students, they are encouraged to take advantage of the BP40 Bursary Scheme, a special education scheme designed by Yayasan Sarawak to assist Bumiputera students of Sarawak origin from low and middle income (B40 and M40) family background.
Students who have been offered an acceptance letter from Swinburne stand a chance to receive a Uni Starter Pack worth over RM100 when they accept the offer to study at Swinburne Sarawak. All they need to do is save or screenshot the Facebook or Instagram giveaway post, and show the screenshot together with their Swinburne acceptance letter and student ID number in person at the Marketing & Student Recruitment Office (A003, Ground Floor, Building A) to claim the starter pack. This offer is valid for the first 100 applicants and April 2021 Foundation and Diploma intake students only.
For details on course counselling and webinar series, contact Swinburne's Education Counsellor via WhatsApp at 019-819 6353 or email to study@swinburne.edu.my.
For more information about Swinburne, visit its website www.swinburne.edu.my, Facebook page (@swinburnesarawak), Instagram (@swinburnesarawak), Twitter page (@Swinburne_Swk) or YouTube channel (Swinburne Sarawak).