Hubridy wins People's Choice Award at Swinburne Venture Cup
January 15, 2021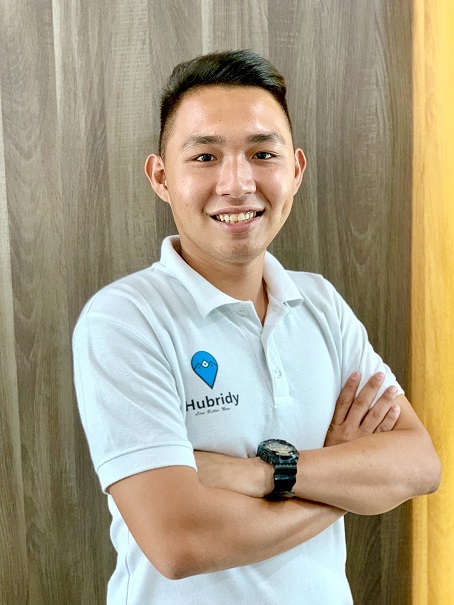 Lee, co-founder of Hubridy Company which won the People's Choice Award among Swinburne's most innovative start-ups.
KUCHING – Accommodation provider start-up Hubridy Company has won the People's Choice Award at Swinburne's annual Venture Cup pitching competition held recently.
Co-founded by Swinburne Sarawak business graduate Alvin Lee Chun Pin, Hubridy is the first participant from its Sarawak campus to compete among other international Swinburne start-ups vying for AUD$20,000 prize money.
Hosted by the Swinburne Innovation Precinct, the competition debuted its first ever international cohort of innovative start-ups this year with nine finalists from Melbourne, Sydney, Sarawak and Hanoi. The event drew its largest audience yet with 377 attendees from 14 countries including Australia, Bangladesh, Malaysia, Italy, Turkey, and USA.
The idea of Hubridy was initiated while Lee was a student where he saw the gaps in private accommodation for students. Determined to solve them, he launched Hubridy by working closely with property owners to offer quality private accommodation for students.
During the peak of the Movement Control Order (MCO) period, the company launched its mobile application 'Hubridy Share' which facilitates the provision of grocery services to students, and handed out 'Stay Home, Stay Safe' food and essentials packages on top of free daily meals supported by Swinburne Sarawak.
Among its other student support services include scheduled transport services to Swinburne's campus, food catering and car rentals. The start-up has served more than 200 students to date.
Taking home an Amazon prize voucher worth AUD150, Lee commented that their team was delighted to be voted the People's Choice for the night.
"The experience of being a part of this competition has given us an extra boost in confidence knowing that the audience loves the work we do," Lee said.
As finalists, Lee and other participants had the opportunity to attend pitch coaching workshops guided by successful venture capitalists and the Swinburne team before presenting their pitches to the start-up community on competition day.
Melbourne-based dance start-up Burn Nation emerged as Venture Cup 2020's champion. Their online dance and fitness platform connects users with world class dancers for dance tuition, boasting an international business model that provides massive job creation in this pandemic-era.
For more information about Swinburne, visit its website www.swinburne.edu.my, Facebook page (@swinburnesarawak), Instagram (@swinburnesarawak), Twitter page (@Swinburne_Swk) or YouTube channel (Swinburne Sarawak).