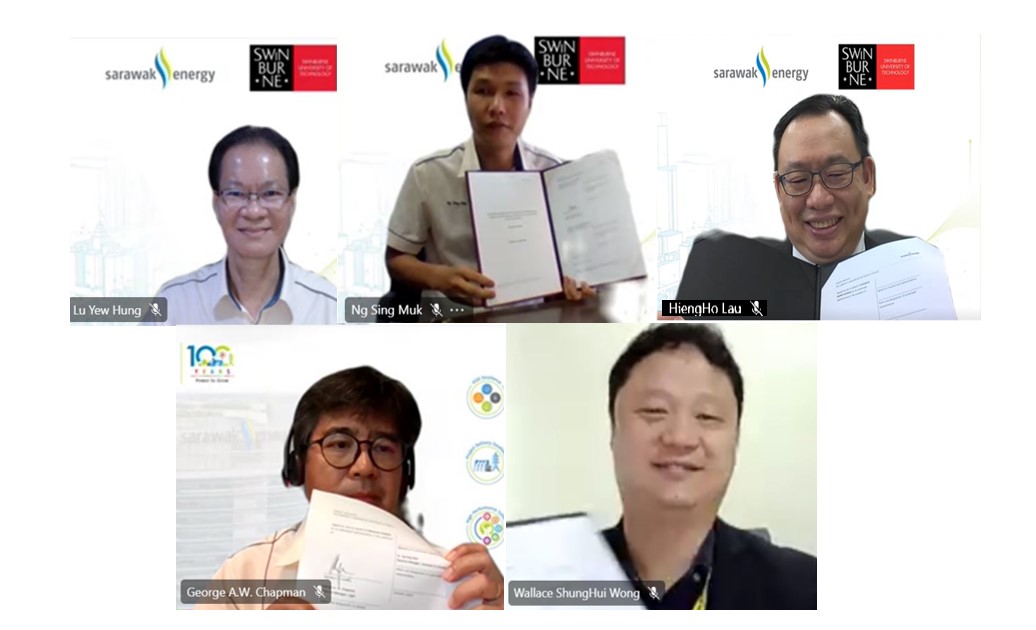 Sarawak Energy recently signed a two-year research agreement with Swinburne University of Technology Sarawak Campus to explore the characteristic and potential utilisation of fly ash produced from its 624MW Balingian Coal Fired Power Plant into potential construction materials. 
Under this agreement, Sarawak Energy and Swinburne Sarawak will collaborate to form a multidisciplinary team consisting of chemical and civil engineers who will contribute to innovative solutions and formation of useful products from fly ash, making full use of its resources and waste utilisation.
The team will first collaborate to conduct a study to reveal the unique characteristics of fly ash at Balingian Coal Fired Power Plant and will adopt the research by design approach to develop a suitable activator that can harden the ashes into a larger structure using the information obtained. Further exploration will also be carried out into the potential of casting the structure into a suitable form that can be potentially utilised in the construction sector.
Sarawak Energy was represented by its General Manager for Research & Development Dr Ng Sing Muk, while Swinburne Sarawak was represented by its Pro Vice-Chancellor and CEO, Ir Professor Lau Hieng Ho, at the virtual signing ceremony held on Monday.
The agreement was witnessed by Sarawak Energy General Manager for Legal, George A. W. Chapman and Chief Executive Officer of Swinburne Innovation Malaysia and Director, Future Projects of Swinburne Sarawak, Professor Wallace Wong Shung Hui.
The ceremony was also attended by Sarawak Energy's Group Chief Operating Officer Lu Yew Hung, senior management and staff from both organisations.
Speaking at the event, Sarawak Energy's Chief Operating Officer Lu Yew Hung said, "Sarawak Energy is committed to innovating and improving operations to maximise positive benefits for our people and planet.
"This includes embedding circular economy concepts into our business to advance sustainable energy development – an important focus area for business and environmental sustainability."
"The research agreement signing ceremony with Swinburne Sarawak on the study of Balingian fly ash and its potential as construction materials is one of the many efforts towards this direction. This also supports our desire to promote open innovation in our research and development works," he added.
Swinburne Sarawak's Pro Vice-Chancellor and CEO, Ir Professor Lau Hieng Ho, said "Swinburne Sarawak is pleased to partner with Sarawak Energy on this two-year project to provide a technology solution as it aligns with and advances Swinburne's 2025 Vision to become a world-class university that creates social and economic impact through science, technology, and innovation."
Underpinned by leading digital technology platforms, Swinburne researchers are collaborating with industry, communities and government to co-create technology solutions to transform local and global communities," he said. 
The multidisciplinary project is led by Swinburne Sarawak's Associate Professor Jaka Sunarso from Chemical Engineering and Dr Chung Siung Choo from Civil Engineering in collaboration with Sarawak Energy's Melvina Tan and Chen Wei Fang from Research and Development.