Swinburne International Festival returns to offer global glimpse of food, art and culture
September 30, 2019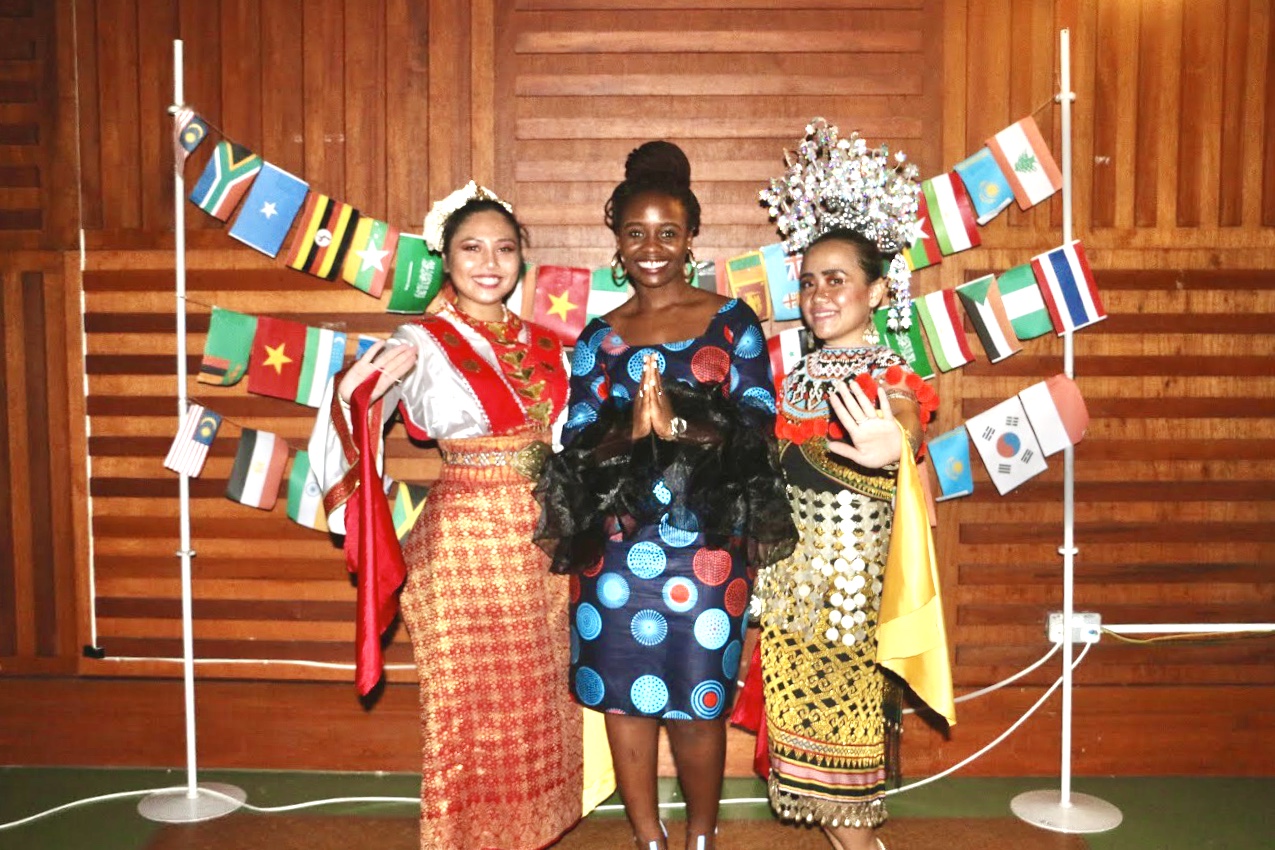 Swinburne International Festival held this 30 September to 4 October seeks to celebrate the uniqueness of the vibrant community.
KUCHING – The Swinburne International Festival is set to return for a celebration of diverse arts, culture and lifestyle held in conjunction with the month-long What About Kuching 2019 (WAK 2019) festival.
Supported by the Sarawak Tourism Board, the five-day festival week will run from 30 September to 4 October from 10.00am to 3.00pm daily at the university's G Block forecourt. The family-friendly event is open to staff and students of the university as well as members of the public.
The event is jointly organised by Swinburne Sarawak Student Council (SSSC), Swinburne International Students Club (ISC), student-run organisation AIESEC in Kuching, and assisted by the university's Student Life unit of its Student Central. This will be Swinburne's second time working together with WAK.
An important annual event among the Swinburne community, the International Festival is like a free passport to countries around the world as the university celebrates the diversity of its international and local students. Carrying the theme 'Chapters of Diversity' for this year, visitors can look forward to a smorgasbord of senses in the form of food, music, fashion, and art from around the world through booth displays and performances by students and vendors.
According to Head of Creative and Marketing of SSSC Joanne Aren Wong, Swinburne is in its own way a platform that contains a vibrant, diverse culture where everyone has their chapter in it.
"Each culture and race have their own rich piece of history and tradition that wants to be shared. It really is like this big book of fairy tales. The exception is that ours are real stories from real people, and that's what makes it so special," she said.
The four main features of the International Festival that will give the students a chance to share their cultural heritage are the Global Exhibition, Global Kitchen, Global Stage, and Cultural Night.
Global Exhibition represents an interactive exhibition to introduce culture and traditions through the tales of the experienced volunteers from AIESEC, while the Global Kitchen offers students and vendors the opportunity to showcase traditional cuisines from various countries.
Meanwhile, the Global Stage will see short daily performances by students as well as provide the audience teasers to Cultural Night, the highlight of the festival week. The Global Stage will take place from 12.45pm to 1.15pm.
To conclude the International Festival, a Cultural Night show will be staged on 4 October from 6.30pm to 11.00pm at the university's Multi-Purpose Hall. The show will be a night of colourful performances featuring countries such as Africa, Pakistan, India, Sri Lanka, Korea, and more. Tickets are sold at RM15 for adults (aged 18 and above) and RM10 for children (below 18). Audiences are encouraged to join in the festivities by wearing traditional costumes of their choice.
Admission to all other International Festival activities are free. Physical tickets are available at Swinburne's Chillin' Crib while online tickets are available at http://bit.ly/CulturalNight2019 or by contacting Lai Chung Yi at 016-809 8118.
For further enquiries, email to studentcouncil@swinburne.edu.my or visit SSSC Facebook (Swinburne Sarawak Student Council) or Instagram (@swinstudentcouncil) pages.
Swinburne Sarawak is home to over 4,000 students. 20% of the total student population are international students from over 45 countries which contribute to the campus multicultural background and vibrancy. The colourful campus community provides a priceless advantage to students to interact with a global cohort.
For more information about Swinburne, visit its website www.swinburne.edu.my, Facebook page (@swinburnesarawak), Instagram (@swinburnesarawak), Twitter page (@Swinburne_Swk) or YouTube channel (Swinburne Sarawak).