Swinburne Sarawak alumni, students help clean up beach in Lundu
September 27, 2019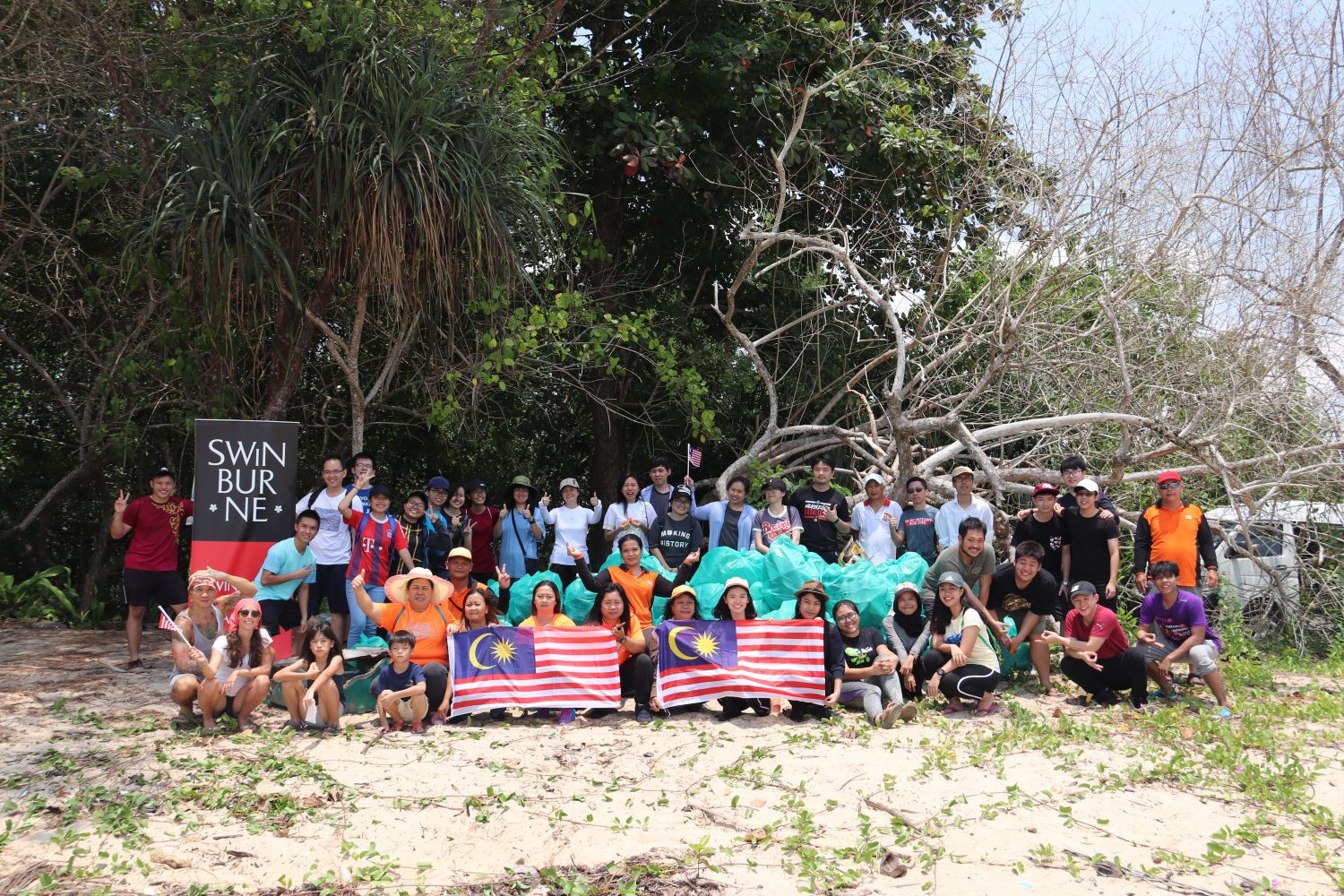 Swinburne Sarawak alumni and students at Belungei Beach in Lundu, collected a total of 247kg of debris.
KUCHING – Alumni and students of Swinburne University of Technology Sarawak campus were among a group of volunteers who dedicated time and energy on a weekend to clean Belungei Beach in Lundu, recently.
Eleven members of the Swinburne Alumni Association Malaysia (SAAM) and those from the Swinburne Green Club collected 247kg of debris that included cigarette butts, toys, fishing gear, plastic bags and containers, food wrappers, beverage cans, utensils, personal hygiene, plastic and glass bottles, as well as pieces of plastic and foam in two hours.
"I am impressed by the fact that this event, which was initially started by several youths, now involves more people on a regular basis. After having taken part in this cleanup, it made me realize the adverse effect of neglecting nature and helping to keep it clean. It certainly makes me think about my behavior when I travel to any holiday spots, in future," said Fredrik Phangkawira who is a SAAM committee member.
"SAAM took part in this activity to help engage our alumni members in events that are related to social responsibility and to give them an opportunity to contribute to the community while at the same time to also expand their network.
"Additionally, the program was meant to spread awareness on the importance of separating wastes and the negative impact on the environment, especially marine life, as a result of improper garbage disposal," he added.
The event was led by non-governmental organizations Kuching Beach Cleaners, Sarawak Eco Warriors and Wildlife Conservation Society under the "Beach Clean-Up Events".
For those who are interested to join the next beach clean-up, visit the Kuching Beach Cleaners official Facebook page https://www.facebook.com/kuchingbeachcleaners/ for further details.