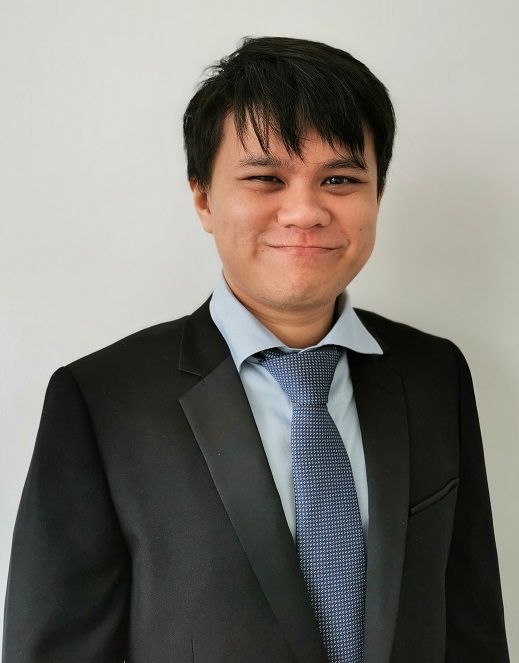 KUCHING – Swinburne University of Technology Sarawak Campus lecturer, Dr How Bing Shen, bagged the Young Researcher Award at the IChemE Malaysia Awards 2021. 
A chemical engineering lecturer with the School of Chemical Engineering and Science, Dr How was presented the award for his outstanding research contributions to the chemical engineering society and academia. Some of his research includes leading a Swinburne Sarawak research team to evaluate the techno-feasibility for the development of a hydrogen production plant in Kuching. This project will be one of many that will help guide SEDC Energy in identifying the potential and closing gaps before the actual deployment of a green hydrogen plant. 
"Research is never a one-man show, so you can not get far without the support of your institution and research partners," How shared. He is also grateful for the opportunities that Swinburne Sarawak has given him and enthused over the support he received from his research collaborators. Through his research, How is committed to transferring the findings into actual industry contributions. 
As an early career researcher, How demonstrated a strong track record in publications with more than 50 articles under his name, 13 of which were published this year. Given his research excellence, he has won multiple internal research grants and secured numerous state and national grants. Dr How is also the associate editor in Frontiers in Sustainability, a peer-reviewed, cutting-edge research journal that addresses numerous issues in engineering, sustainability, and the environment.  
Dr How specialises in a diverse research area, ranging from sustainable supply chain management, process integration and optimization, and circular economy among others. He will represent Malaysia in the IChemE Global Award which will be held later this month.
Meanwhile, Swinburne Sarawak's IChemE Student Chapter was presented the 'Highly Commended Student Chapter Award" at the same award ceremony. Through an impressive range of mentoring activities, technical skills-focused workshops and career events organised in partnership with industry leaders, the Student Chapter continually showcased their active collaboration and participation with the industry.  
"To be presented with such a prestigious award is testament to the consistently good work being put in by our committee members and our advisors," shared Abdulqader Bin Sahl, President, IChemE Student Chapter of Swinburne Sarawak. The student chapter has grown so much in the past years, and it would not have been possible without the tireless effort and commitment of our team members, added the final year student.  
The IChemE Malaysia Awards is an annual award that celebrates excellence and innovation in various fields of chemical engineering and serves as an excellent avenue for teams, companies, or individuals to have their projects recognised on a national platform. New for the year 2021, all finalists of the IChemE Malaysia Awards shared through short videos how they felt to be a finalist, and how their projects can positively contribute towards the betterment of the Malaysian community. These videos were shown during the virtual ceremony.  
Established in 2015, Swinburne's IChemE Student Chapter provides students with a platform to learn more about chemical engineering and the opportunity to network with their peers through collaborations with regional chapters. To find out more about the chapter, visit their Facebook page at SUTS IChemE Student Chapter.  
For more information about Swinburne, visit www.swinburne.edu.my or its Facebook page (@swinburnesarawak), Instagram (@swinburnesarawak), Twitter (@Swinburne_Swk) or YouTube channel (Swinburne Sarawak).