Is An Engineering Degree Still in Demand in 2020?

By Aazean Aida Mujahid | January 10, 2020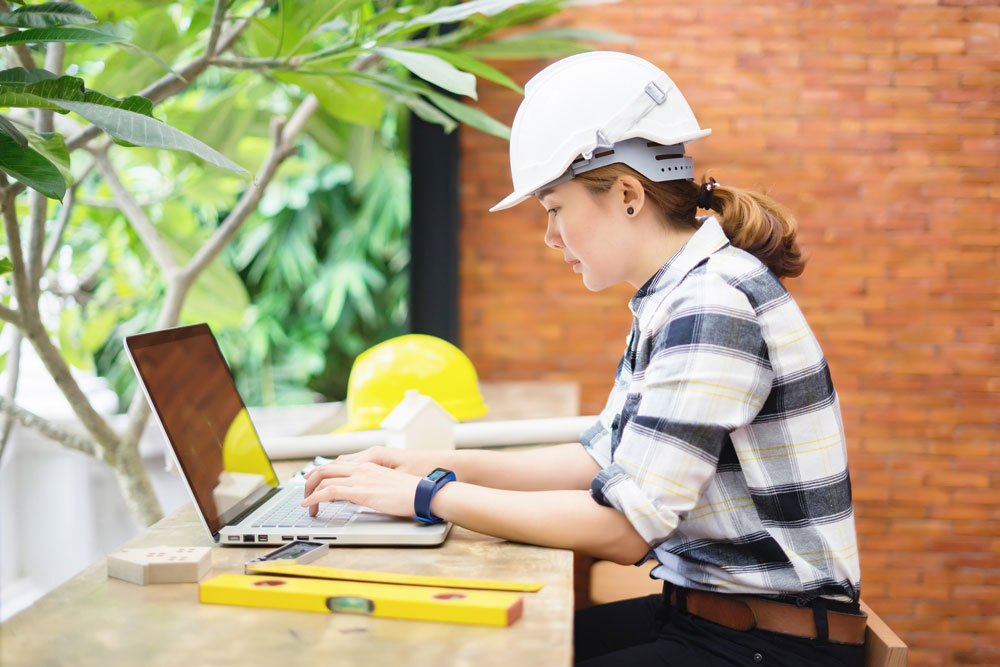 Are you ready for a radical change?
The adoption of digital technology and digital transformation in the industry presents an underlying tension in the careers of the future. With Industry 4.0 gathering momentum, economic changes through automation and globalisation are transforming businesses. As the workforce trends shift, there comes a pressure in staying relevant in the skills and jobs we adopt.
Some jobs that we train for today, could be obsolete within a few years. Students need to prepare for jobs that do not even exist yet. While this is influenced by the changing nature of jobs, it is also largely affected by the field you enter and the skills you build during the course of your studies.
"TRUST ME, I'M AN ENGINEER"
The inventors, the designers, the analysers, and the builders.
Engineering may not be the easiest course to study but its jobs continue to be in high demand with good salaries in Malaysia and globally. The prospects of graduating from an engineering degree are beneficial not only from a financial perspective, but also from job demand and security standpoints.
HOW MUCH DOES AN ENGINEER MAKE?
With the increasing cost of living in Malaysia, salary can be a crucial factor for a student who wishes to graduate and land a job earning decent pay.
Here we look at the national average salary for engineers per month in Malaysia.

Source: Afterschool.my
On the other hand, according to the Australian Bureau of Statistics, the annual salary of engineers in Australia varies between the field and location.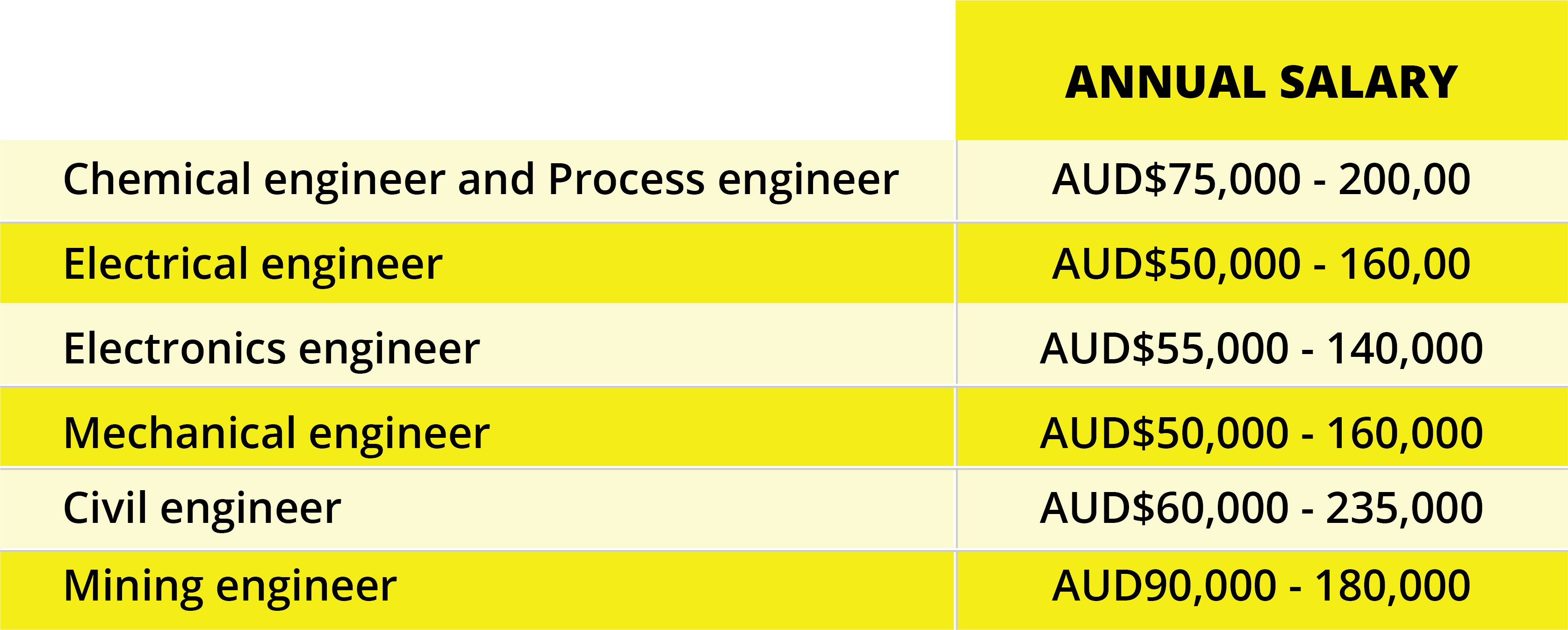 Source: Australian Bureau of Statistics

WHAT CAN YOU DO THAT A ROBOT CANNOT?
Experts predict that one third of jobs will be replaced by robots by 2030.
Given that 2030 is fast-approaching in just 10 years, is your degree still relevant to what the workforce wants when you graduate?
An occupational shortage list forms an approach to skills monitoring to help align workforce development policies with demand-side needs.
In Malaysia, the 'Critical Occupations List' (COL) by TalentCorp, an agency under the Ministry of Human Resources (MOHR), represents a set of occupations in demand that identifies the skills imbalance across 18 economic sectors in Malaysia. Similarly in Australia, they have the Occupational Skills Shortage list released by the Australian government to outline profession and trade shortages in different states.
What these two lists have in common is that both consistently identify engineering professions to be in demand in the Malaysian and Australian labour market. Qualified engineers are in high demand across Australia. There are over 18 professional engineering occupations on Australia's Skilled Occupation List. Meanwhile, although being one of the most popular fields to enter among Malaysians, engineers are clearly still sought-after as well.
OPPORTUNITIES TO WORK IN AUSTRALIA AS AN ENGINEERING GRADUATE
Australia is a highly urbanised country known for its vibrant culture, high standard of living, and a minimum wage higher than both the United States or the United Kingdom.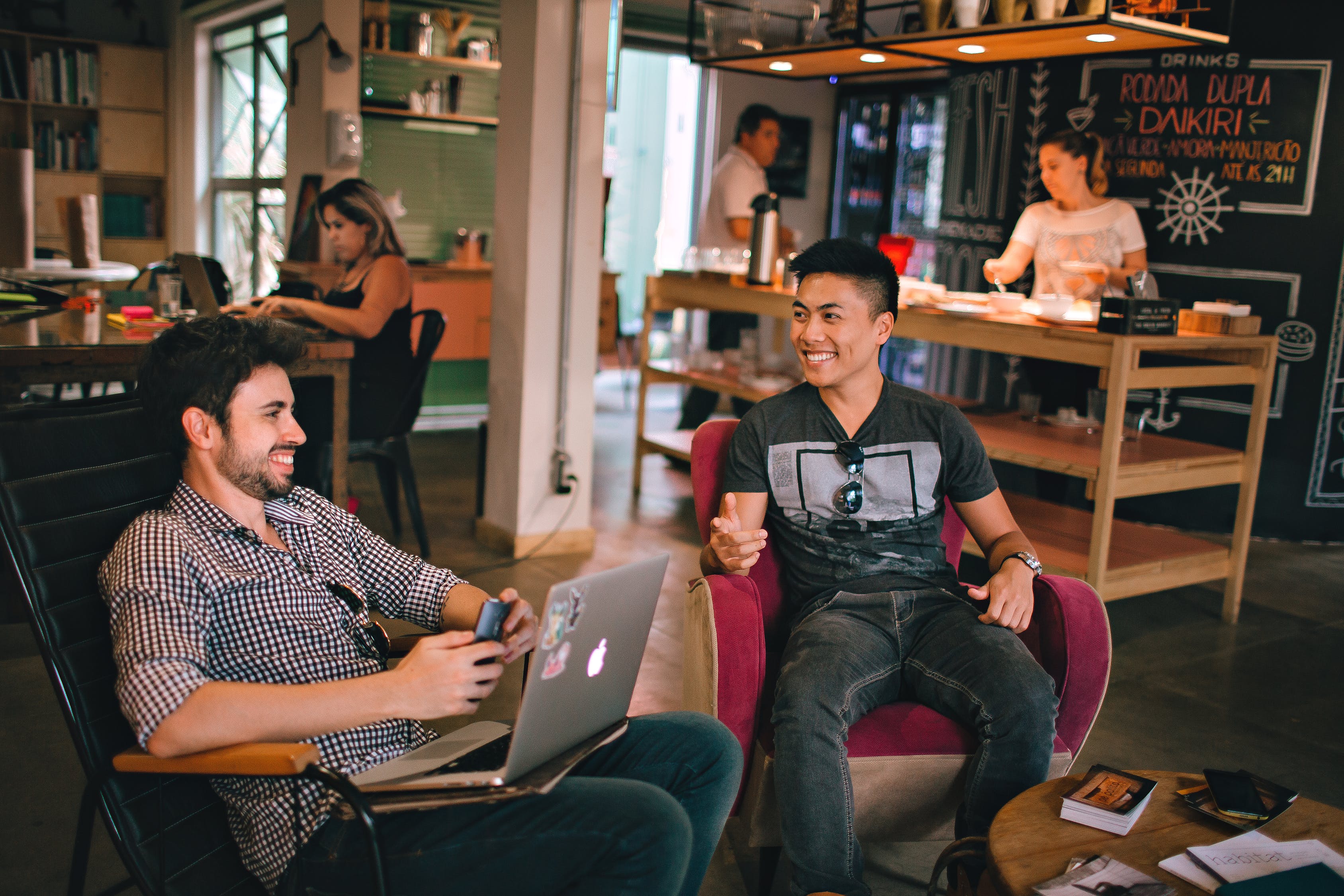 As an engineering graduate, the Australian government provides a pathway to employment opportunities in the country. The Skilled-Recognised Graduate visa (Subclass 476) allows recent engineering graduates from recognised institutions to live, work or study in Australia for up to 18 months. The visa also provides eligibility to apply for Australian Permanent Residency or provisional skilled visa.
ELIGIBILITY FOR THE 476 VISA
A Skilled-Recognised Graduate visa is only approved if you;
Are under 31 years of age;
Hold an eligible engineering qualification (Bachelor degree, Master degree, Doctoral degree or Postgraduate Diploma) from a recognised university. Swinburne University of Technology Sarawak is among the recognised institutes under Washington Accord;
Have completed your qualification in the past 24 months;
Have a major area of study in one of these engineering fields namely; civil; structural; chemical; environmental; electrical and electronics; mechanical, production and plant; and mining and material.
You may refer to Australian Department of Home Affairs for other eligibility requirements.
STUDY IN MALAYSIA, LIVE IN AUSTRALIA
For those seeking to further their prospects in Australia, Swinburne Sarawak offers a standard four-year engineering degree which is recognised under the Washington Accord.
As Board of Engineers Malaysia (BEM), a recognised signatory for the Washington Accord, accredits the Swinburne engineering qualification, graduates can reap the opportunity of studying in Malaysia and still be eligible for the 476 visa.
On top of that, being an international branch campus of Swinburne Melbourne, student transfer options to the Australian campus are also a great opportunity for students interested in gaining exposure abroad prior to making the move to work in Australia.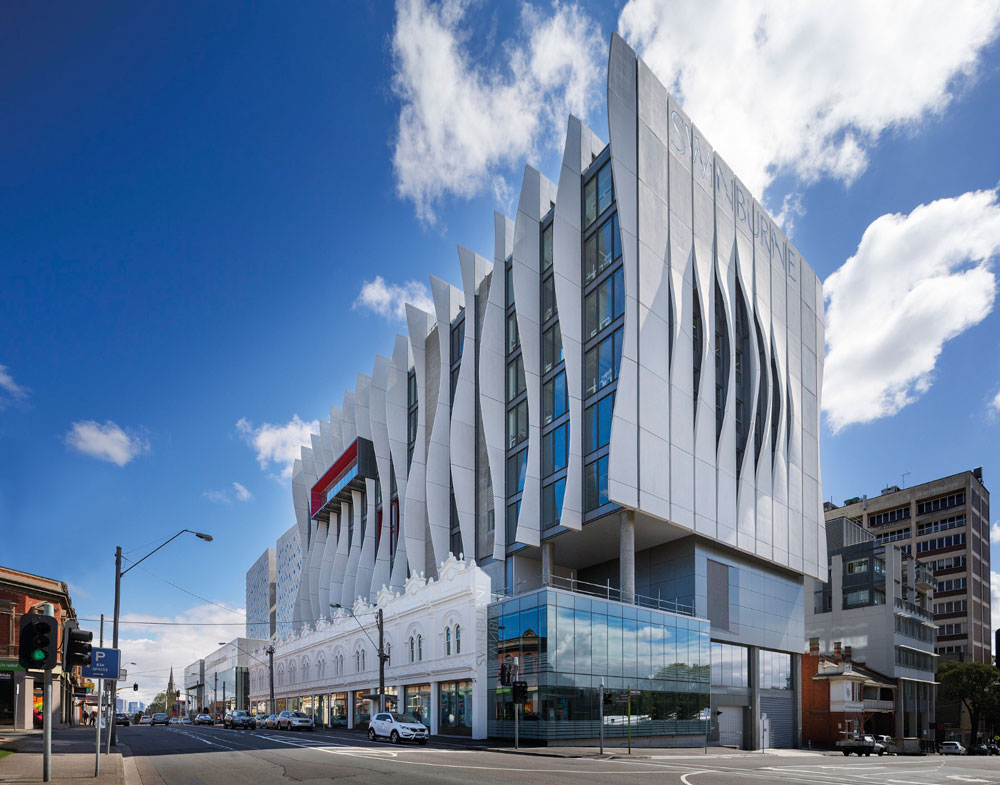 ---
Swinburne Sarawak will be organising a series of career talks in various locations in Malaysia. Presented by Dr Sean Gallagher, Director of Swinburne's Centre for the New Workforce, the talk will focus on the future of work and graduate skills in line with the University's commitment to enhancing graduates' employability and providing students with the skillset to succeed in their career.
The dates and locations are as follows:
22 February – Kuala Lumpur
23 February – Kota Kinabalu
24 February – Kuching
26 February – Sibu
27 February – Miri
29 February – Penang
Registration details and venues will be announced soon. Stay tuned!