Degrees and double degrees
At Swinburne, we provide multiple options for studying these degrees. Choose from our double degrees, degrees with honours and honours years with options like part-time or online study for flexible learning. Learn from our industry experts and embrace work-based learning to the fullest.
Our degrees are for the duration of 3 years, while Honours degree are for 4 years and double degree is 5 years. Student can also take up the CPA or ACCA professional program in their second year. 
Standard degree
Our standard degrees are packed with practical skills, taught by an expert in their field and designed to give you an edge. Our degrees are also some of the most flexible around. Sharpen your focus with a major, which will become your primary area of study.
Degrees with honours
Some degrees allow you to take on an additional fourth year to your study load, enabling you to dive deeper into your major area and develop your research skills. At Swinburne Sarawak, our Engineering degrees have an integrated honours year.
Double degrees
Double degrees are a great way for you to broaden your study experience and are highly respected by employers. You will only add one extra year to a standard degree – so you get six years' worth of study in just five!
Your pathway options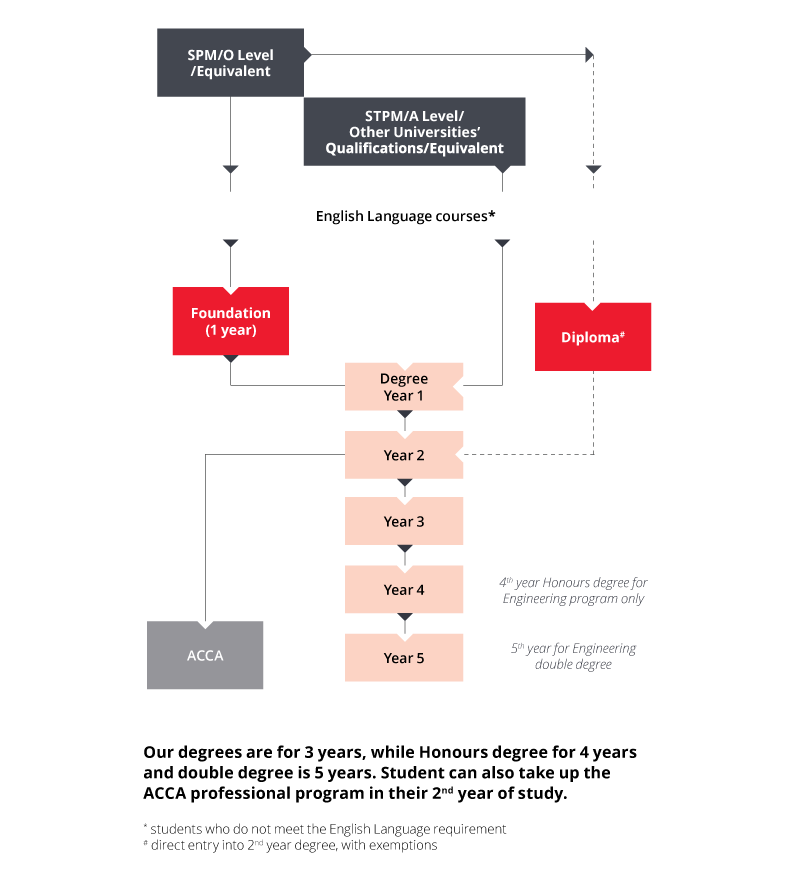 Explore our courses
Arts
Business
Computing
Design
Engineering
Science
Professional program