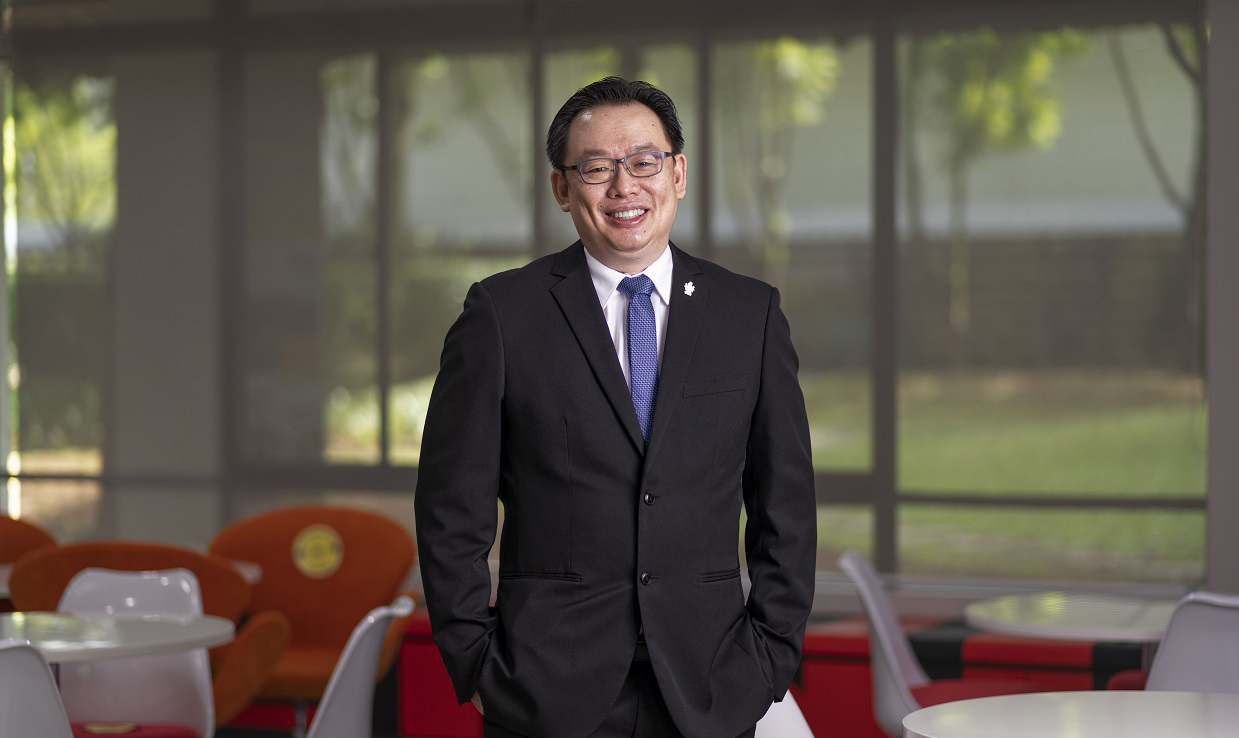 Welcome to Swinburne University of Technology Sarawak Campus (Swinburne Sarawak), the only full-fledged international branch campus of Swinburne University of Technology based in Melbourne, Australia.
Established over 20 years ago, Swinburne Sarawak prides itself in offering excellent choices for students to earn an international degree at an affordable cost. Its high-quality work-integrated programmes such as business, engineering, computing, design, and science are offered at foundation, degree, master and PhD levels. As the programmes are undifferentiated from the Melbourne campus in curriculum and learning outcomes, students from the Sarawak campus are awarded the same testamurs and qualifications as their Australian peers.
At Swinburne Sarawak, your education is more than reading; it's doing. It's Work Integrated Learning (WIL) is in the form of placements, internships or industry-linked projects, and it's embedded in all our bachelor degrees. WIL gives you the confidence, skills and real industry experience you'll need tomorrow, today.
Thus, our programmes are well recognised by professional bodies. We have close ties with the industry and provide invaluable workplace experiences.  All of these experiences empower you with a greater chance of employment – even before you graduate.
Swinburne Sarawak's 16.5-acre campus is located in Kuching, the capital city of Sarawak state in Malaysia. Consistent with Swinburne Sarawak's vision of becoming a leading private university in Malaysia and world-class campus by 2025, the university has invested RM60 million in an infrastructure upgrade project since 2019 for the benefit of students and the community. The reconstruction and extension works include teaching and learning spaces, the library, student hostels, dining hall, Student Hub, as well as the creation of the central heart of the campus known as the Borneo Atrium.
Swinburne Sarawak also can help you reach your study and career goals through a wide range of pathways and modes.  We let you choose how and when you study, online or part-time. Student transfer or exchange options at the end of any semester are available for students interested in gaining exposure abroad. Whether you're studying at our modern campus in Kuching or at our main campus in Melbourne, online or in the workplace, you'll enjoy an exciting and dynamic experience.
With the campus' multicultural background and vibrancy, it is a priceless advantage for all our students to interact with a global cohort  and Swinburne Sarawak is definitely a place where you will feel comfortable, engaged and stimulated. You will also be part of over 200,000 Swinburne alumni from 140 countries.
Swinburne Horizon 2025 encapsulates the university's commitment in building a world-class institution of higher learning that is truly of technology, of innovation, and of entrepreneurship. Being a Swinburne graduate means becoming the human talent required for a digital, tech-rich future. But greater than that, it is to realise the vision of people and technology working together to build a better world.
2021 is a moment in history where the next generation of University arrives. We're the next generation University that connects you to your new future. Join us, now!
Ir. Professor Lau Hieng Ho
Pro Vice-Chancellor and Chief Executive Officer