NGO shares experience on community work
January 10, 2020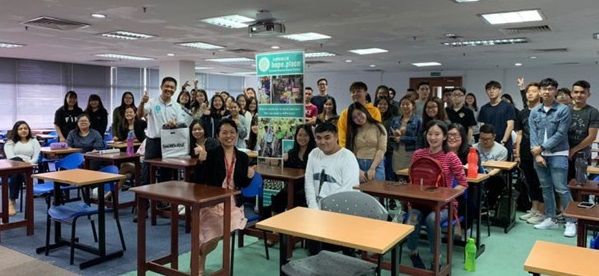 About 60 foundation final semester students now have a better understanding of the importance of giving back to society and how they could make a difference after a presentation by Hope Place Kuching founder Kelvin Wan, on 8 April 2019.
Kelvin shared how he started the non-governmental organisation and its community service work, touching the hearts of his audience with stories of the people his organisation has helped.
Su Sueh Ing, Head of School of Foundation Studies, who organised the talk on campus, said that it is important to inculcate social responsibility among the younger generation as well as enriching their university life with involvement in community work.
Swinburne Sarawak alumnus Yong Tieng Yieng, who graduated with an accounting degree in 2011 and who is now a supervisor for Hope Place Kuching, also shared her experience.