Mr. Victor Kuan Chee Hoy, Head of Global Orthopaedic Group, Johnson & Johnson Malaysia shared with students about the technical experience, work practice and career opportunities at Johnson & Johnson on 21 Mar 2019 at 2pm in G217.

Mr. Victor Kuan has 19 years of working experience and all with Johnson & Johnson. He received his Master of Business Administration majoring in Marketing from the University of Southern Queensland, Australia in 2014 and he obtained his Bachelor of Science in Business & Management Studies from University of Bradford United Kingdom in 1999.

The speaker initiated his session with an overview of the Johnson & Johnson Company and stress on the type of Johnson & Johnson factories located in Malaysia (i.e., liquid product based factory) followed by the career opportunities at Johnson & Johnson, training program in Johnson & Johnson for new staff, the recruitment application, interview process at Johnson & Johnson, and the internship opportunities offered at Johnson & Johnson and their conditions. He then shares his technical experience and works practice at Johnson & Johnson and he gave the audience tips on how to become successful marketing body. Lastly, the Q&A session went really well and the speaker engaged all audiences.

This career talk has help participants to discover the career and internship opportunities at Johnson & Johnson and establish their career direction. This talk also gives participant some skills, knowledge, and motivation to achieve their career goals not only at Johnson & Johnson but in other industries too. Other than that, students gained some skills and techniques to help them perform effectively at interviews.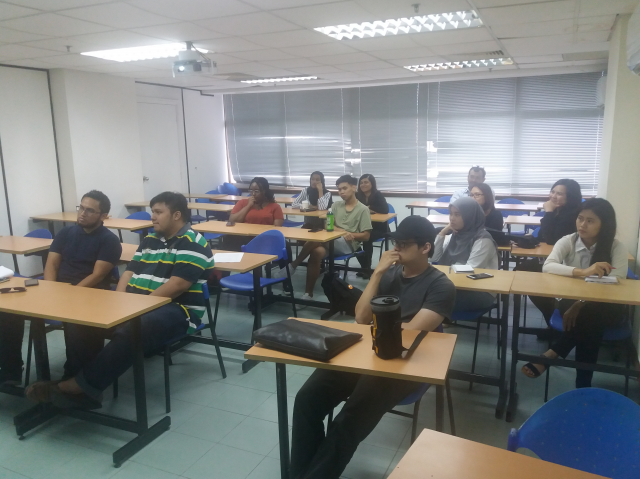 Reported by: MD Bazlul Mobin Siddique (Lecturer – Chemical Engineering)