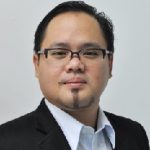 Welcome to the School of Design and Arts of Swinburne University of Technology Sarawak. As an inclusive learning community, we are building on existent strengths, and vibrant successes and are committed to furthering collaborative opportunities for cross-disciplinary learning, research and practice in alignment with the Swinburne Vision 2025; 'A World Class university creating social and economic impact through science, technology and innovation'.
Future-ready learners, research with impact and innovation are the central themes of our multidisciplinary, multiprofessional and multicultural endeavours at the School of Design and Arts. Our rigorous curricula have deep interdisciplinary roots, with students at the heart of its comprehensive university education. Our programs employ a variety of innovative models and technologies, minimising the extant gap between theory and practice; academia and workplace.
The School of Design and Arts offers the following courses:
Bachelor of Design (Multimedia Design)
Bachelor of Design with major in Graphic Design
Bachelor of Media and Communication
Master of Arts (Teaching English to Speakers of Other Languages)
The Bachelor of Design (Multimedia Design) offers a broad and coherent understanding of contemporary design and its application to the creative industry. In your first year of study, you will learn design skills across various disciplines such as web design, traditional and digital publishing, branding, experiential design, photography and image production. Your subsequent years will train you to develop and deliver various digital media applications, including web, animation, digital film and television production, Extended Reality interactive application and games. You will also acquire industry-related skills through our work-integrated learning model.
The Bachelor of Design with major in Graphic Design provides you with the opportunity to gain invaluable knowledge in technical, creative and conceptual skills and integrate the latest knowledge and technology in visual communication. You will also get to explore the communication skills imperative in a commercial environment and learn how to respond confidently to design problems by reviewing diverse practices in this field. Additionally, you can develop your expertise in print and digital media, web design, advertising, corporate branding and product packaging through this course.

The Bachelor of Media and Communication will help you develop critical professional communication and media content creation skills. With our strong industry connections, the program links theoretical knowledge with practical, experiential learning relevant to the ever-growing areas of media and communication.
For the Arts, the school offers the Master of Arts (Teaching English to Speakers of Other Languages) to meet the demand of degree holders looking for a postgraduate degree in TESOL. This program aims to facilitate the development of disciplinary knowledge on second language acquisition, focusing on the area of teaching English to speakers of other languages; equip prospective teachers with the basic tools for classroom practice in the area of TESOL; explore current theories and pedagogy in second/foreign language teaching; investigate classroom issues related to teaching TESOL; critique second/foreign language teaching methodologies, discuss research trends in the field of teaching English as a second/foreign language and, enable students to explore and apply research methods and skills in TESOL. Other postgraduate courses include the Graduate Certificate of Arts (TESOL) and the Graduate Diploma of Arts (TESOL), which are designed to meet the demand for a certificate course in TESOL.
Design and Arts is a vibrant and exciting school of the university. Our partnerships and connections with esteemed industries and government bodies such as the Microsoft Malaysia, Malaysia Digital Economy Corporation (MDEC), Ministry of Education, Science and Technological Research (MESTR), Yayasan Sarawak and Tabung Ekonomi Gagasan Anak Sarawak (TEGAS), combined with our successful alumni, provide an unparalleled support system for advancement in these dynamic fields and beyond. We invite you to be part of it.
Ts. Augustus Raymond Segar
Acting Head of School
School of Design and Arts