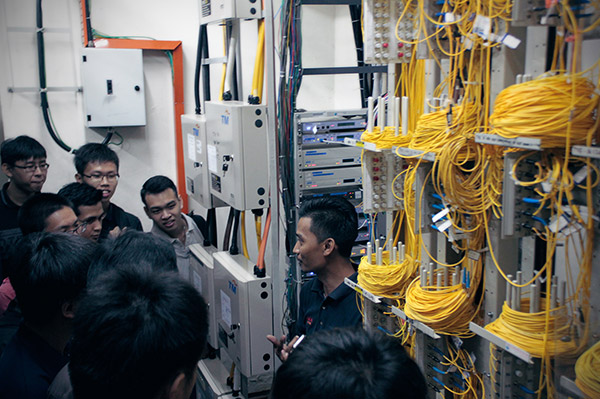 Industry Engaged Learning, also called Work Integrated Learning allows students to experience the real work environment and gain a competitive edge while studying.
Through our many works integrated learning programs and placements, students develop the confidence, knowledge and skills to graduate with work-ready attitudes and professional work experience. At the same time, organisations benefit from the quality support, fresh ideas and energy that students bring into their work environments.  We offer the following options for students to engage with our industry partners.

Industry partners & Professional Linkages
Industry partners are involved in a number of School activities such as Industrial/Career talks, Internships and Capstone Projects.  A selection of the industry captains, ranging from big multinational corporations to local small and medium enterprises (SME), that are working with Swinburne Sarawak include
Swinburne Sarawak welcomes all industry partners who seek practicable and pragmatic solutions.  Swinburne students can bring new skills and fresh talent to your business. Discover the ways you can work with our students including Swinburne Sarawak Industry Immersion Program (SSIIP), Industrial Placements, Capstone Projects and General Internships.  Together, Swinburne Sarawak and industry can make immense progress in creating new ideas, in gaining opportunity to obtain resources through student work and access to potential employees.
If you or your company would like to participate, you are most welcome to contact our Associate Dean, (External Engagement and Impact) to discuss industry partnership opportunities. 
Ir. Dr. Angelia Liew San Chuin
Associate Dean (External Engagement and Impact)
Contact number: +60 82 260 632
Facsimile: +60 82 260 813
Email: scliew@swinburne.edu.my