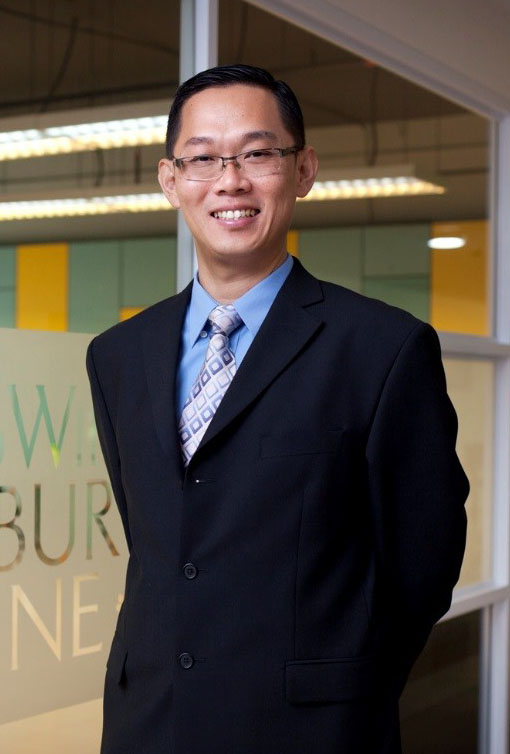 As a home to Swinburne Sarawak's Science, Technology, Engineering and Mathematics (STEM) courses, we offer a full suite of Engineering undergraduate honours courses in addition to specialised courses in Biotechnology, Computer Science and Information & Communication Technologies (ICT).

We have started new Master of Construction Management course, which facilitates the study of advanced project management and engineering techniques for the construction industry. We envisage new and emerging courses in the area of Computer Science and ICT in response to the state government having set its sights on developing the state's digital economy. The faculty has strong commitment in ensuring quality and future-ready graduates while meeting the human capital needs in particular those relating to the SCORE (Sarawak Corridor of Renewable Energy) related industries. For efficient management of teaching delivery, course accreditation and research engagement, the university has rolled out a new re-aligned faculty structure in early 2018 which consists of three schools, they are School of Engineering, School of Information & Communication Technologies and School of Chemical Engineering and Science.
Our academic staff have diverse teaching/research expertise and are well qualified for teaching excellence. We embrace outcome-based education (OBE) where students' learning is centred around a set of carefully defined course learning outcomes and unit learning outcomes. We put strong emphasis in developing practical and soft skills among students where a number of integrated design/capstone projects are embedded into senior year units of study. Students are challenged to "think outside the box" while developing their knowledge and skills relevant to real world experiential learning. In addition, our students have been very active in promoting/participating activities within the professional student chapters and I am indeed very proud of a number of high achieving students in winning national and international competitions.
Research plays an important role within the faculty in building long-lasting relationships with industries to develop programs and activities that focus on research translation and commercialisation. Staff members as well as researchers from the two research centres (Sustainable Technologies and Centre of Digital Future) are encouraged to collaborate with Melbourne's colleague to leverage on research expertise and facilities. Together with our Research and Consultancy Office, the faculty has signed a number of MoU/NoU with reputed research centres and universities around the world. If you are interested to be part of our research network, you are most welcome to contact us and we will connect you with the experts within the University.
Please feel free to browse through our website for information on the range of courses that we offer and visit the news and media section to see a list of student achievements and our industrial engaged learning activities.
Professor Su Hieng Tiong
Dean
Faculty of Engineering, Computing & Science