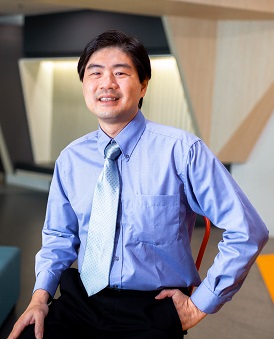 Welcome to Swinburne University of Technology Sarawak Campus!

I would like to welcome new students, as well as continuing students back to study with the School of Foundation Studies for 2022.

For new students who just joined us, the Foundation course that each of you undertake now is a pathway bridging your study life from secondary or high school to an undergraduate university course. The knowledge and skills that you study and learn from the Foundation course prepares you to be ready to enter the undergraduate course of your preference either here at the Sarawak campus or at the Melbourne campus. Swinburne Sarawak is equipped with the facilities and support you need to excel in your studies.

"Take your digital literacy up a few notches with Australia's first Adobe Creative Campus. We use CANVAS, a seamless, easy to navigate learning management system that enhances both learning and teaching experiences of students and academics" (swinburne.edu.my).

As for the continuing students, I hope that your university life continues to be a rewarding experience as you progress through the Foundation pathway course that you enrolled in. Do keep up to date with the news and announcements from the university via your email, CANVAS and social media accounts. Our academic staff, coordinators and student services continues to provide you with conducive learning environment.

To prospective students, I would like to invite you to find out more about our pathway courses by browsing the information on the university website, or visit the campus to talk to one of the course counsellors in person. Feel free to join in and attend any of the open day events. More details can be found on the website or via the university social media accounts. Scholarships and financial aids are also available to eligible students.


February 2022
Anderson Kho
Head of School
School of Foundation Studies