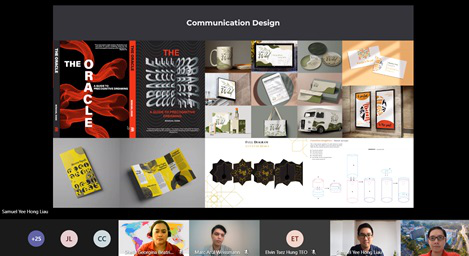 The School Executive Team of the School of Foundation Studies (SoFS) invited Faculty of Business, Design and Arts discipline leaders to conduct a briefing on degree courses the faculty offers to final semester foundation students, on 14 July.
The presenters included discipline leaders Dr Yii Kwang Jing, Dr Marc Arul Weissmann and Samuel Liau Yee Hong while Business, Design and Communication course coordinator Shella Georgina Beatrice moderated.
More than 35 students attended the session covering various business and design courses, course requirements, duration, professional qualifications such as ACCA and CPA Australia, and potential career pathways after graduation.
SoFS Head Su Sueh Ing encouraged foundation students to utilise the platform as a means to interact with discipline leaders and to find out more details on business and design courses. This, she said, will help them to be clear about their career plan and thus their chosen degree.
The briefing was well received, with participants commenting that they were glad to have the well-organized session and that the content of each course clearly explained, and the duration of the briefing was just right. To ensure students benefit from the virtual session, the MS Teams recorded link was posted on the Foundation Canvas site