300 students to take part in 15th Swinburne inter-school debate
February 11, 2020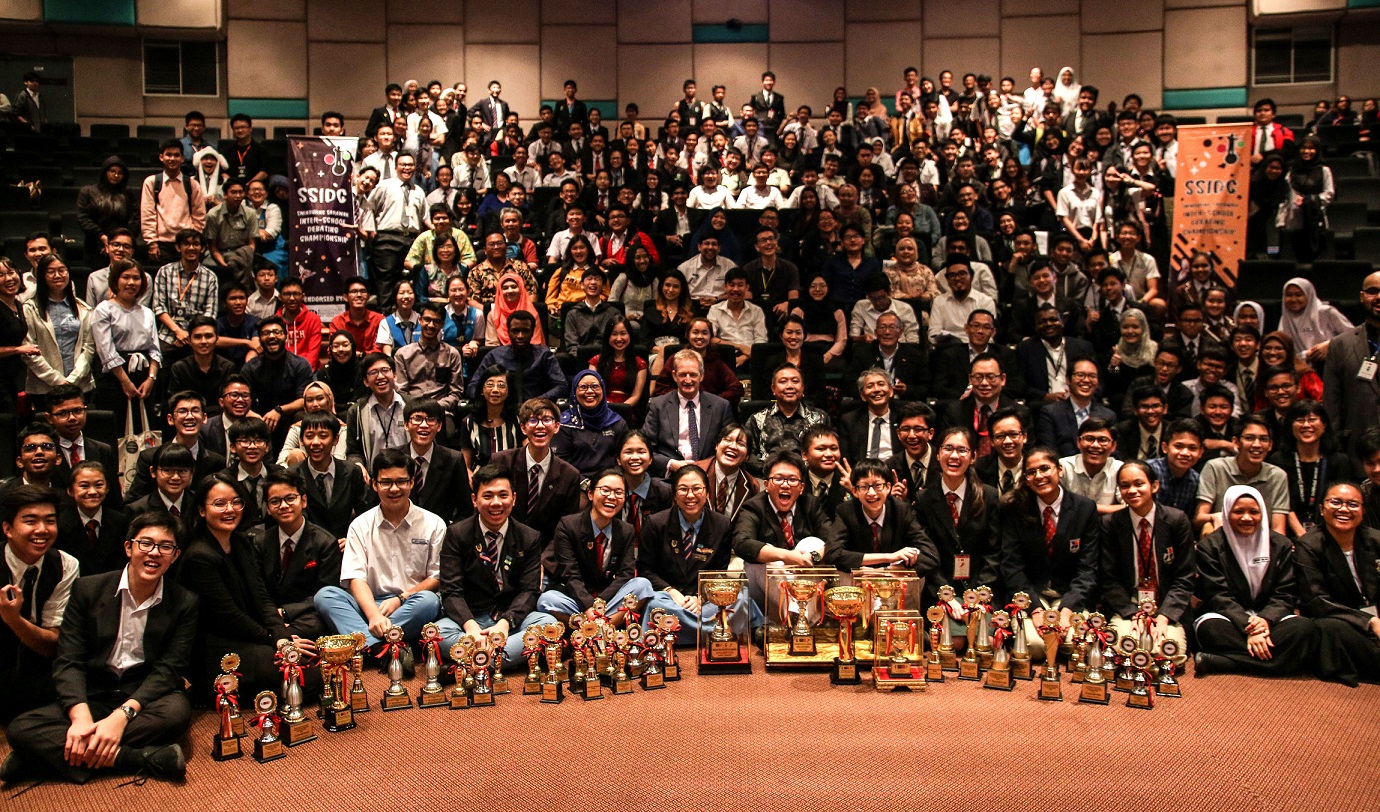 Over 280 students competed in the last Swinburne Sarawak Inter-School Debating Championship 2019.
KUCHING – More than 30 schools and up to 300 students will be taking part in the 15th Swinburne University of Technology Sarawak Campus Inter-School Debating Championship from 17 to 20 February 2020.
Being the largest secondary school debate tournament in Borneo, students from Bintulu, Kuching, Miri, Mukah, Samarahan, and Sarikei as well as other states such as Johor, Melaka, Sabah, Selangor and the federal territory of Kuala Lumpur will meet on the debate floor.
An initiative by the Swinburne Debaters' Club, the annual championship is organised to encourage students in secondary schools in Sarawak to debate in English and to hone their oral and communication skills as well as their reasoning and critical thinking skills.
Currently running its 15th year, the tournament has grown from six schools taking part to more than 30. Since 2012, it has now attracted participation of schools from Peninsular Malaysia and other countries such as Brunei, Indonesia and the Philippines.
Experienced adjudicators from around the country and region will be brought in to provide thoughtful and constructive feedback during the oral adjudications after each debate round. Present as this year's Chief Adjudicator once again is Hugh Leong.
"This year we are delighted to have experienced adjudicators joining us from Bangladesh, Indonesia, and West Malaysia who will provide invaluable feedback and advice to students at this tournament," said Leong.
Fondly known as SSIDC, the debate tournament offers an arena for secondary school students to interact with up to 300 debaters from other schools within Malaysia and internationally, as well as students of Swinburne who will be adjudicators and organisers of the tournament.
Apart from the Champions and Runners-Up, five Best Debaters in the preliminary rounds and Best Sarawakian Team will be honoured from both junior and senior categories. Meanwhile, the coveted title of Best Debater in the Final and Best Overall Debater in each category will also be up for grabs. Awards will also be given to teams Most Improved and Most Promising, along with Best Speaker of English by a non-native speaker.
According to Swinburne's Debaters' Club Advisor and SSIDC founder Christina Yin, this year's tournament will include a magazine to commemorate SSIDC's 15th year.
"There will be articles and write-ups from organisers, debaters, runners, tabulators and others who have taken part through the years. We hope the magazine will give us a glimpse of what SSIDC means to so many people and how it has contributed to their learning, thinking and basically, their lives," said Yin.
In between debate rounds, participants will enjoy downtime with games and activities run by the Swinburne Debaters' Club. Prizes are sponsored by the university's various departments including the PVC Academic's office, Marketing & Student Recruitment, Swinburne Sarawak Library, and university's Student Council.
The tournament is also supported by sponsors including the Wildlife Conservation Society, Saramanis Sdn Bhd, the English Language Centre, Asian Arks, Data Print, John's Pie and Shine Pharmacy.
Last year, SMK Green Road met SM Lodge in the senior finals, winning on the motion: 'Assuming feasibility, this House would allow the United Nations General Assembly to overturn any veto on United Nations Security Council resolutions'. In the junior category, Kolej Yayasan Saad, Melaka defeated SMK Batu Lintang on the motion 'This House believes that there is no place for race-based politics in Malaysia'.
For more information about Swinburne, visit its website www.swinburne.edu.my, Facebook page (@swinburnesarawak), Instagram (@swinburnesarawak), Twitter page (@Swinburne_Swk) or YouTube channel (Swinburne Sarawak).