Enjoy 2-week free trial classes at Swinburne this October
September 22, 2020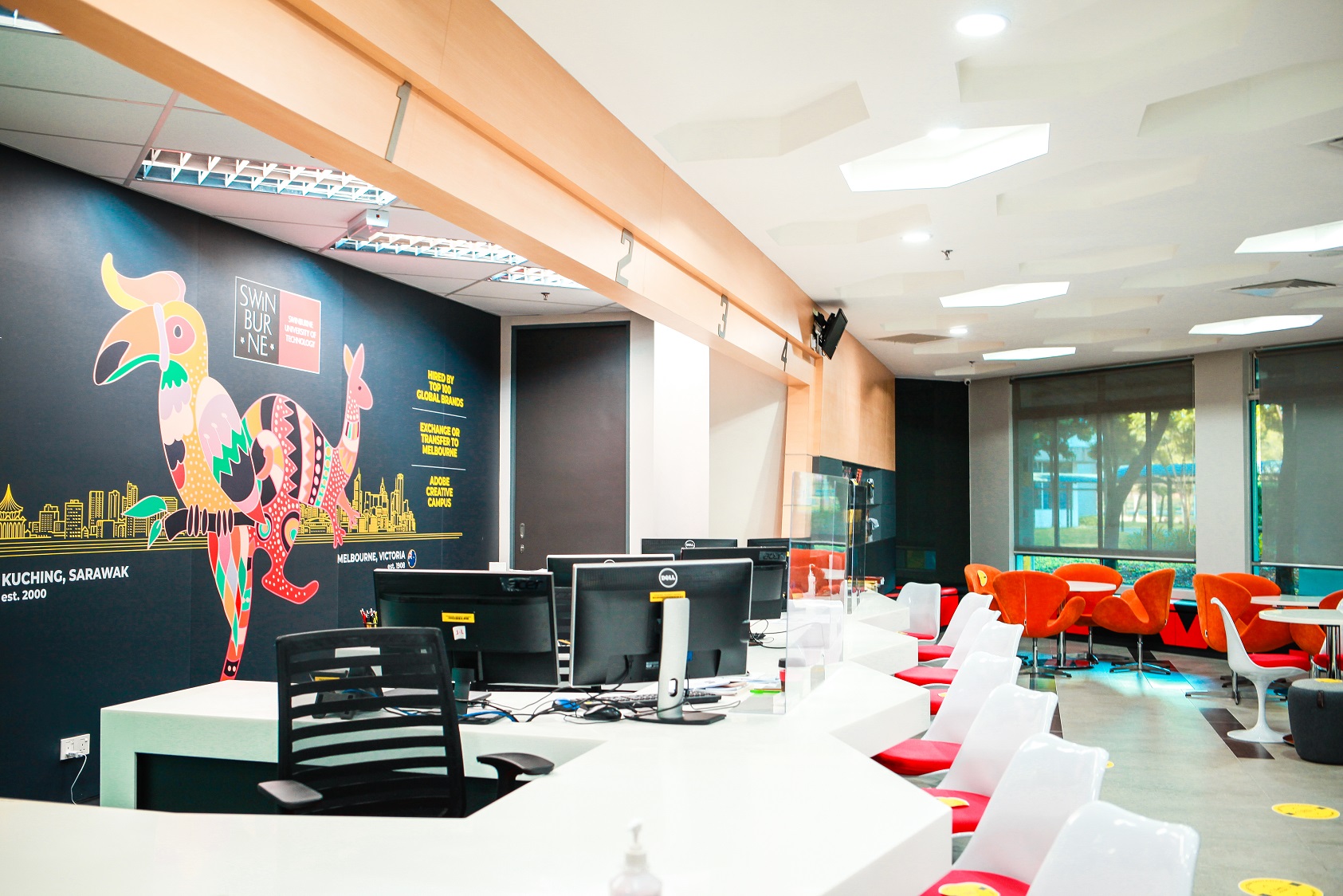 Visit the Marketing & Student Recruitment office located on the ground floor of Building A from 23 September to 7 October.
KUCHING – With its October 2020 intake currently in progress, Swinburne is offering the Start With Zero Fees Programme to new commencing students enrolled in its Foundation and Degree courses.
Prospective students who are keen to find out more about the exclusive initiative; course offerings; scholarships and other financial matters; enrolment process; and other related matters are invited to visit the Swinburne campus during its Swinburne Application Week happening from 23 September to 7 October. Throughout the week, students can directly consult the Student Recruitment team on campus from 8.30am to 5.30pm or chat online from 10am to 10pm.
The Start With Zero Fees Programme is applicable for October 2020 intake and domestic students only. It entitles students to a two-week free trial classes at Swinburne's Sarawak campus where students have the opportunity to adapt and experience the university's teaching and learning style. New commencing students can look forward to experiencing blended learning style which is a combination of both online and face to face learning. However, students who prefer to do full online learning can also choose to do so.  
Similarly, the Start At Home Programme is targeted at new commencing international students. The programme entitles students to start studying online in their home country with zero fees for four weeks. Both domestic and international programmes offer students the flexibility to choose their study load between one unit to four units.



Swinburne has almost a decade of experience in online learning, delivering studies in two different modes namely Synchronous and Asynchronous modes. Synchronous mode involves streaming live lecture sessions, tutorials or forums, while Asynchronous mode includes sharing a recorded lecture or pre-recorded video more suitable for international students who have to cope with different time zones.
Online learning provides flexibility for student to learn and engage at any time or place. Students can log in to their online learning environment via learning management system CANVAS to access their course whenever and wherever is convenient to them. CANVAS, one of the world's leading system, is also adopted by other renowned universities such as Harvard, Stanford and Yale.
For every unit, students will be part of a class and have regular interactions with their lecturers and classmates via CANVAS. In a virtual classroom, students engage with a variety of learning formats including multimedia, interactive activities, podcasts and videos. They are also able to have a one-to-one contact with their lecturers to guide their learning in every unit via CANVAS communication tools as well as collaborate on CANVAS discussion boards with other students.
Since 2019, Swinburne has been undergoing phases of campus upgrade with RM50 million being invested into enhancing its teaching and learning spaces; student accommodation; the cafeteria and student hub; sporting facilities; as well as the lobby and building foyer of block A. The campus transformation not only supports the university's growing student population but also Swinburne's mission of fostering student success and creating a positive campus environment.  
Additionally, Swinburne continues to improve its products and services by partnering with Flywire to increase the efficiency and security of international fee payments. By using Flywire, international students can access a variety of payment methods including local bank transfer, debit or credit card payment and other options, as well as save on foreign exchange conversion costs and intermediary bank fees.
Classes for Foundation and Degree programmes at Swinburne commence on 5 October and 12 October respectively. For enquiries, email to study@swinburne.edu.my.
For more information about Swinburne, visit www.swinburne.edu.my or its Facebook page (@swinburnesarawak), Instagram (@swinburnesarawak), Twitter (@Swinburne_Swk) or YouTube channel (Swinburne Sarawak).