Get ahead with AACSB accredited MBAi at Swinburne
November 22, 2019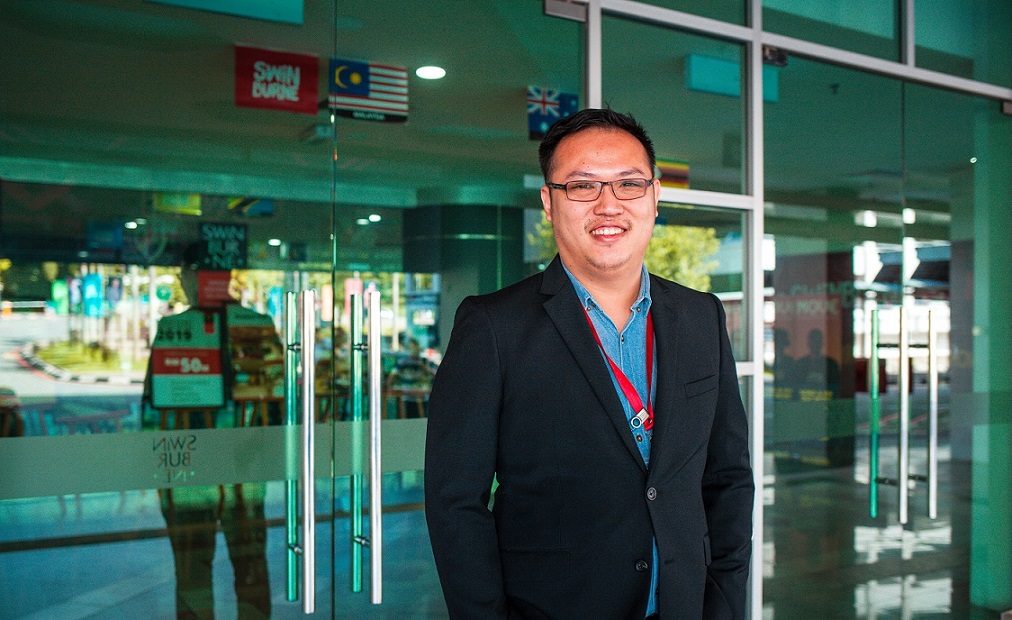 Dr Jee Teck Weng, Swinburne's Course Director for MBAi.
KUCHING – Swinburne University of Technology Sarawak Campus is currently offering special grant of up to RM3,000 each for eligible students who are keen to pursue their Master of Business Administration (International) programme at the university.
With emphasis on management, leadership and critical thinking skills; research; innovation; as well as development and practice, the MBAi is an evidence-based qualification that will help students develop a general management focus.
By applying experiential learning pedagogy, students may embark on workplace related projects and upon completion of the programme, graduates of Swinburne's MBAi programme will be able to navigate through the volatility, uncertainty, complexity, and ambiguity of their environment in the digital economy.
Two types of grant namely the Postgraduate by Coursework Award (External Students) and Postgraduate by Coursework Award (Corporate) as well as the Swinburne Sarawak Alumni Postgraduate Bursary are available where students can enjoy up to 15% off total course fee.
For external students, they must have attained a recognised Bachelor's degree with a minimum CGPA of 3.00, while for corporate enrolment, the requirement is a minimum of two enrolments per company. Students can apply to pay for their tuition fees over ten interest-free instalments annually.
According to Dr Jee Teck Weng, Course Director for Master of Business Administration (International) of Swinburne's School of Business, the MBAi will ensure graduates attain not just the rights skills, but also the abilities and values of a manager or senior executive within their respective field.
"These skills, abilities and values are integral part of Swinburne MBAi course and embedded in all the units of study. As a leading Australian university in Sarawak, we play an important role in preparing not just aspiring business graduates but also decision makers who are able to contribute to a sustainable future," said Dr Jee.
Meanwhile, Swinburne's Head of School of Business Associate Professor Lim Weng Marc commented that Swinburne's business degrees including the MBAi are accredited by the Association to Advance Collegiate Schools of Business (AACSB). The recognition is awarded to only 5% of business schools around the world, thus, students at the business school can expect to receive a world-renowned business education taught by subject-matter experts using industry-relevant business curriculums.
"They can also expect excellent career prospects upon graduation, including an accelerated career progression for those who undertake Swinburne's AACSB-accredited MBAi. We have a track record in delivering value to the careers of our business graduates and we are highly confident of continuing that success," said Associate Professor Lim.
To find out more about the MBAi programme, visit the Information Session for Postgraduate Programme that will be held on 27 November, from 2pm to 4pm at A003, Student Recruitment Office, Ground Floor, Building A of Swinburne's Sarawak campus. Alternatively, students can also register for the programme online at www.swinburne.edu.my/online-application-form.
For more information about Swinburne, visit www.swinburne.edu.my, Facebook page (@swinburnesarawak), Instagram (@swinburnesarawak), Twitter page (@Swinburne_Swk) or YouTube channel (Swinburne Sarawak).