Internship among joint activities in MoU with Lysaght
June 16, 2020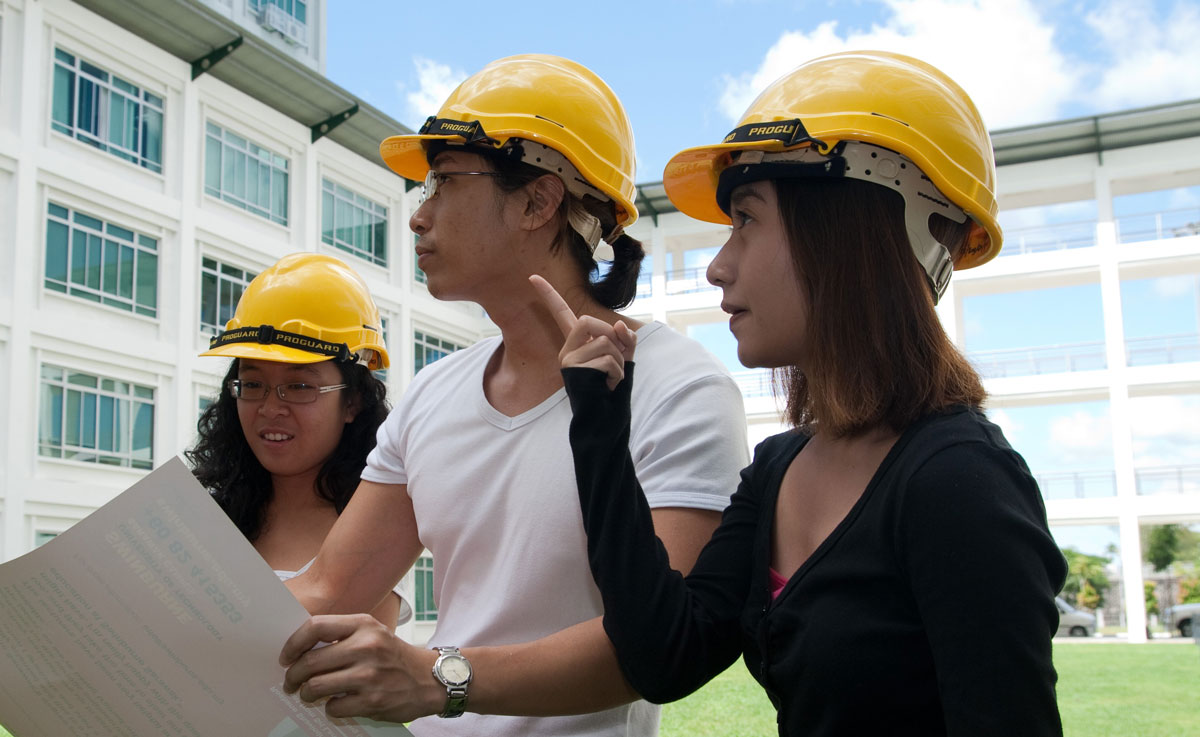 Apart from student internships, the collaboration covers a range of joint activities such as R&D and staff development.
KUCHING – Students of Swinburne University of Technology Sarawak Campus looking to take up internships now have another company with which to further develop their knowledge and skills.
The Australian university branch campus recently signed a memorandum of understanding with NS BlueScope Lysaght (Sarawak) Sdn Bhd that will see the latter taking in students from the university as interns.
Swinburne Sarawak and Lysaght Sarawak will also jointly look into R&D, staff development, industry awards for students with outstanding academic achievements, as well as STEM outreach programs and corporate social responsibilities activities.
"Swinburne's DNA has always been industry-focused education that emphasizes the employability of our graduates. We offer degrees where there are good job opportunities at the end and we are producing graduates who can work in many different places and are globally competitive," said Swinburne Sarawak Deputy Vice-Chancellor and CEO Professor John Wilson.
"To achieve this goal, we are constantly working with industry and we encourage more organizations to join us as partners in producing the human resources Sarawak needs for its vision to become a high income State by 2030. 
"We are very impressed with Lysaght as a forward looking and successful company and we thank them for collaborating with us in various areas that will benefit our students, the university and industry."
"Internships are an integral part of the university's curriculum in developing our students for their career. Learning by working closely with those in the industry reinforces the knowledge and skills they acquire at university," said Professor Lau Hieng Ho, Pro Vice-Chancellor (Academic) of the campus.
He added that internships also help students to adapt to the dynamics of the work environment and give them the grounding they need for their career.
Based in the Pending Industrial Area in Kuching, Lysaght is a joint venture establishment between Pan Sarawak Holdings Sdn Bhd and NS BlueScope Lysaght Singapore Pte Ltd.  Its main activity is the manufacture of roof and wall profiles, and structural products under the Lysaght brand.
"Involvement not only by students but the community as well, has always been fundamental to Lysaght. We are honoured to be able to collaborate with Swinburne Sarawak, and we thank them for putting their trust in us to help shape the future of their selected students through this partnership," said Lysaght's General Manager, Mr Lee Tze Hing.
"We are thrilled with this collaboration and to be able to continue supporting students, imparting invaluable knowledge and know-how so that they will understand how the industry works. As a market leader in the premium metal roofing industry, it is crucial for us to not only guide these students, but support them by means of providing them the materials they need to complete their projects/assignments. After all, they might be the ones who would one day continue our legacy," he added.