New documentary on British explorer to be screened at public talk
September 26, 2017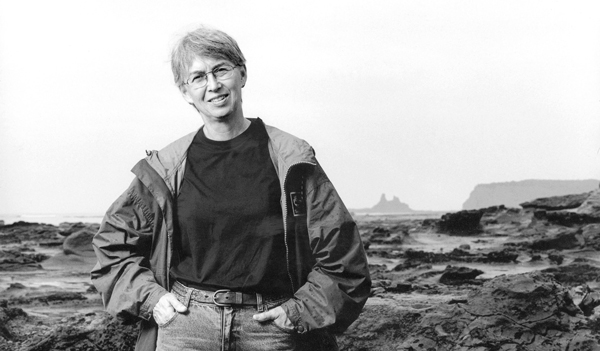 Emerita Professor Patricia Vickers-Rich.
KUCHING – Kuchingites will be among the first to watch a new documentary on the work of legendary British naturalist and explorer Alfred Russel Wallace during a public lecture at The Waterfront Hotel this Sunday (1 October, 2017).
Palaeontologist and ornithologist Emerita Professor Patricia Vickers-Rich will deliver the complimentary one-hour talk, Chasing butterflies and other unknowns: the work of Alfred Russel Wallace, from 11am to 12pm.
Vickers-Rich, from Swinburne University of Technology in Melbourne, Australia, will among others, speak about the Wallace Line, a faunal boundary which separates the bio-zones of Asia and Australasia.
The line runs through Indonesia, between Borneo and Sulawesi, and through the Lombok Strait between Bali and Lombok. Wallace found that islands west of the line share a fauna similar to that of East Asia while those to the east are populated by marsupials and birds similar to those in Australasia.
The mystery was never solved by Wallace but at the talk Vickers-Rich will share new findings on why the boundary sets the wildlife apart and how the movement of the continents could provide an answer.
She is currently working with the National University of Singapore on a documentary that centres on the Wallace Line.
Never before seen footage of the draft documentary will also be shown for the first time during the talk.
An Australian of American origin, Vickers-Rich has held the chair in palaeontology at Monash University and currently at Swinburne University of Technology where she teaches at undergraduate level and mentors graduate student projects.
She currently holds a professorship in palaeobiology and a directorship of PrimeSCI!, a pre-tertiary science education group at Swinburne University of Technology in Melbourne.
Vickers-Rich has written a number of research and popular books which have won awards including the Premier of Victoria's Science book of the year, two Eureka awards for science writing, and has published more than 200 scientific publications, including several in Science over the years.
More details on the public lecture are available on aboutkuching.com