Register for fifth annual Run for the Wild by 17 July for early bird rates
July 9, 2019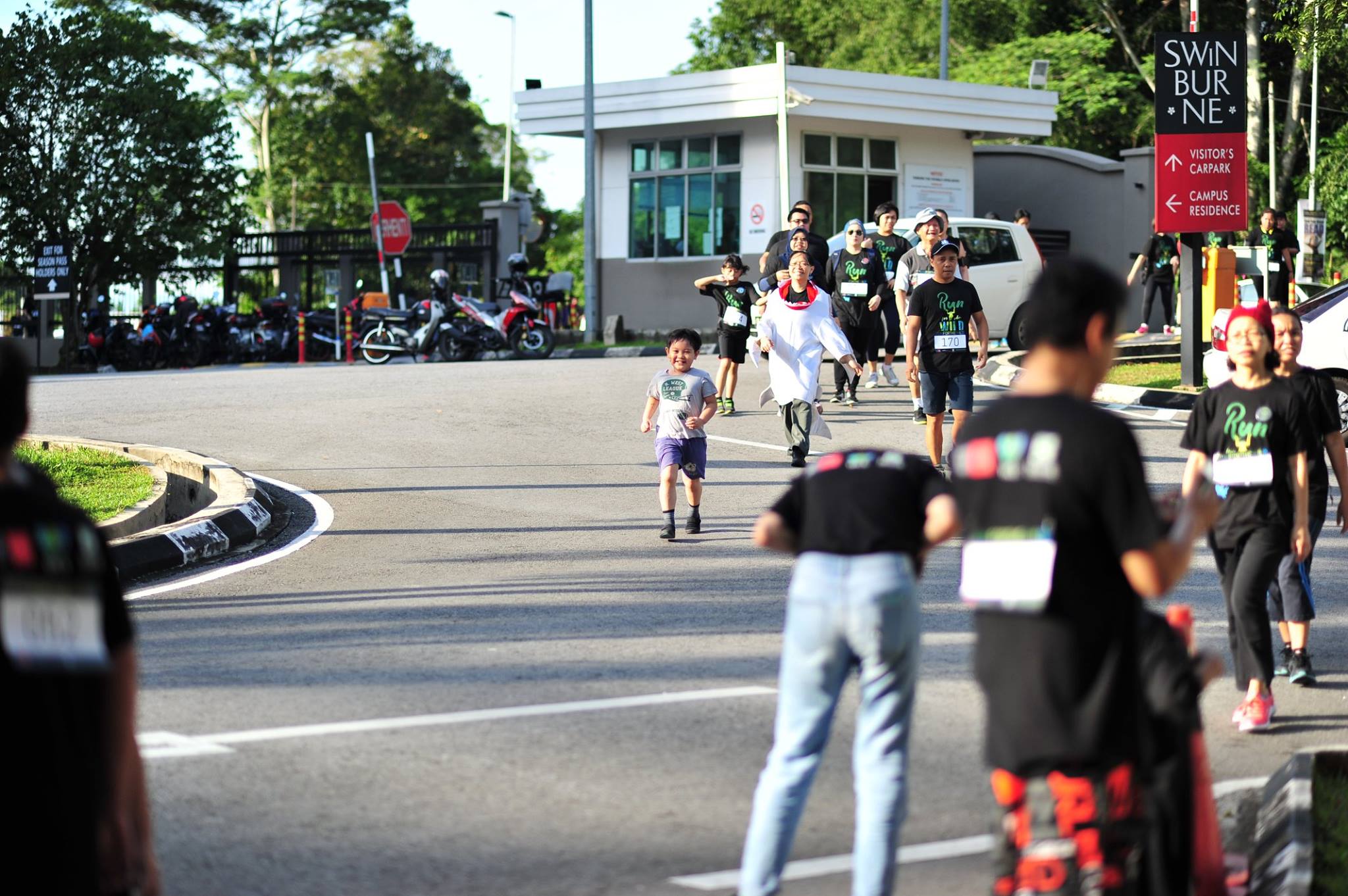 There's something for everyone at the Run.
KUCHING – The Wildlife Conservation Society Malaysia Program's (WCS Malaysia) Run for the Wild is set to take place on November 17th, 2019. Runners are encouraged to take advantage of the early bird rates up to 17 July by registering online at www.runforthewildmalaysia.com, after which normal rates apply. Registration closes on September 17.
Runners can register online for the 5 and 10 km category for RM 60 during the early bird period, inclusive of a cotton event t-shirt and medal. The registration fee for the 1.5 km fun walk is set at RM 35 per person, and participants will get an event t-shirt as well as an event button badge.
The signature three routes cater for all ages; a 10 km run which will go through the premises of WCS Malaysia's conservation partner, Hilton Kuching; a 5 km run and a family-friendly 1.5 km fun walk. Interested participants who will not be able to make it on the event day itself are encouraged to register for the Virtual Run. Since its inception in 2015, more than 2000 people globally have participated in and out of Kuching.

"Single-use plastics have permeated all our lives," remarked Dr. Melvin Gumal, Director of WCS Malaysia. "This includes micro-plastics discovered in the deep oceans to the material shredded from our clothes each time we wash them."
To maintain their green commitment, organisers are opting for cotton T-shirts as opposed to microfibres as these are made of plastic. Every wash of a microfibre t-shirt releases millions of plastic particles into the water, all of which are too small to be filtered by treatment plants, thus ending up in waterways and oceans where they wreak havoc on marine life. To further encourage sustainable choices, a cotton drawstring bag will be utilised for all run packs.
"It is no longer an excuse to plead ignorance. We must assume responsibility to try to prevent further damage to our environment. Our non-use of microfibres is a step towards that, much like the small steps supermarkets are taking to reduce single-use packaging for food or to encourage us to use cloth bags for our purchases," added Dr. Gumal.
Each year, WCS Malaysia's Run for the Wild is committed to raising awareness of the threats faced by orang-utans as well as sharks and rays. Funds raised from the event will be channelled towards efforts to conserve these creatures.
The run is jointly organized by WCS Malaysia and Swinburne University of Technology, Sarawak Campus in partnership with Sarawak Biodiversity Centre (SBC).
Wildlife Conservation Society Malaysia Program is headquartered in Kuching, Sarawak, with offices in Kuala Lumpur, Kahang, Johor and Kuala Rompin in Peninsular Malaysia. Currently, WCS Malaysia works to conserve four priority species – orang-utans, sharks and rays, elephants and tigers. Go to https://malaysia.wcs.org/ for more information on WCS Malaysia and visit its Facebook page at https://www.facebook.com/WCS.Malaysia/ for updates.