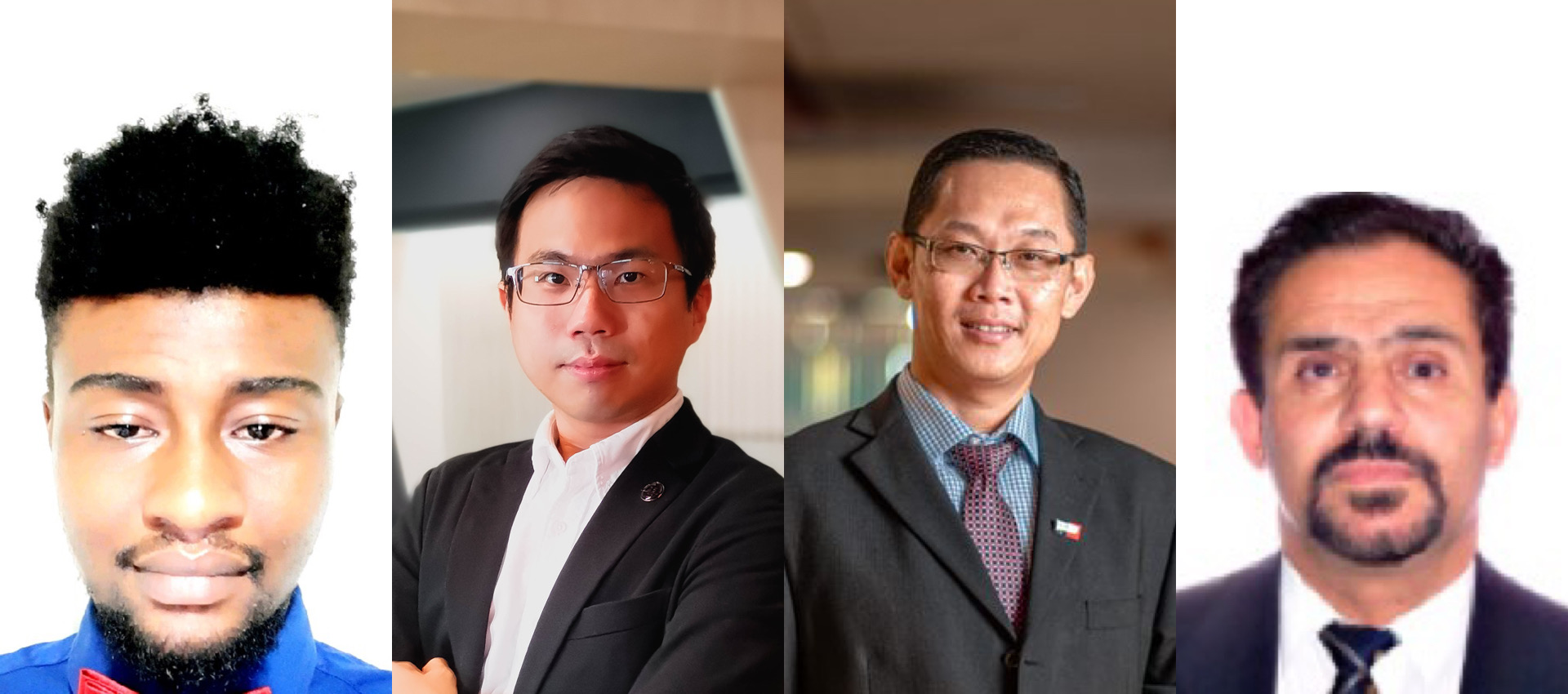 KUCHING – A team of researchers from Swinburne's Faculty of Engineering, Computing, and Science (FECS) was awarded the Best Paper Award at the recent 12th 2021 IEEE Information Technology, Electronics, and Mobile Communication Conference (IEEE IEMCON) held virtually from Vancouver, Canada.
The Swinburne team consists of project leader and electrical engineering lecturer Ir. Dr. Then Yi Lung, research student Ravanne Jules Guiliary, Dean of FECS Professor Su Hieng Tiong, and Swinburne Melbourne engineering lecturer Ismat Hijazin.
The paper titled 'Design and Analysis of a Practical RMS Power Detector Using Power MOSFET' focuses on the design and investigation of practical low-power root-mean-square (RMS) detectors. The device targets microwave measurement in the S-band frequency range from 2 GHz to 4 GHz.
With the recent increase in the price of chip fabrication, it is crucial for further research on other low-cost design methods to fabricate a practical high-frequency RMS power detector suitable for radio frequency (RF) signal measurement. Therefore, the researchers decided to design and implement their own practical RMS power detector using power metal–oxide–semiconductor field-effect transistors (MOSFET).
Power MOSFETs are employed since they are readily available and more practical to implement on printed circuit board (PCB) substrates than other technology processes. The RMS power detector targets applications in the agricultural and educational sectors.
According to Dr. Then, the research work began in 2019 and was funded by the Ministry of Education Malaysia's Fundamental Research Grant Scheme (FRGS). The research findings from this project have allowed further findings involving the microwave RF circuit design at high frequencies.
IEEE IEMCON, formally known as Information Technology, Electronics, and Mobile Communication Conference, provides an opportunity for researchers, educators, and students to discuss and exchange ideas on issues, trends, and developments in Information Technology, Electronics, and Mobile Communication. The annual conference aims to bring together scholars from different backgrounds to emphasise the dissemination of ongoing research in the fields of Computing, Electronics, and Mobile Communication.
Swinburne's Sarawak campus offers a standard four-year Bachelor of Engineering degrees with integrated honours year, covering disciplines such as civil, chemical, mechanical, electrical and electronic, and robotics and mechatronics. The degrees are recognised by professional engineering bodies such as Board of Engineers Malaysia (BEM), Engineers Australia and The Institution of Engineers Malaysia. The course curriculum taught and assessments conducted are equivalent and aligned to identical learning outcomes at the Melbourne campus.
In line with Swinburne's Horizon 2025 strategic plan of bringing people and technology together to build a better world, this research aligns with the university's 'moon shot' commitment towards working closely with industries and the community to co-create transformative technology solutions and establish social and economic changes on local and global scales.
For more information about Swinburne, visit its website www.swinburne.edu.my, Facebook page (@swinburnesarawak), Instagram (@swinburnesarawak), Twitter page (@Swinburne_Swk) or YouTube channel (Swinburne Sarawak).