Sarawakian Bumiputera can study at Swinburne with IPTA fees
January 15, 2020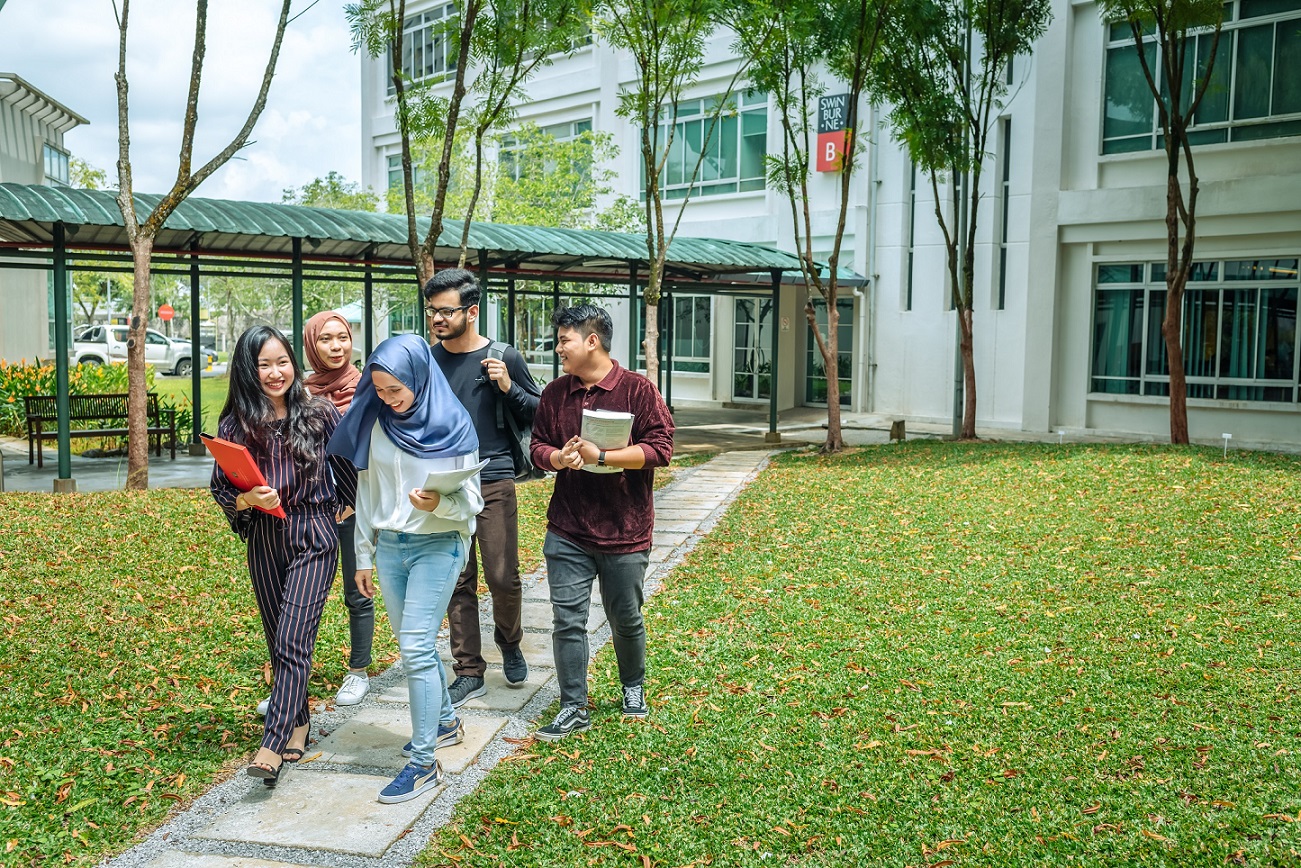 Study at Swinburne at fees as low as fees at public universities in Malaysia.
KUCHING – A special education scheme by Yayasan Sarawak is now offered to Sarawakian Bumiputera students who wish to pursue their Foundation, Diploma or Degree studies at Australian university, Swinburne University of Technology Sarawak Campus in Kuching.
The BP40 Bursary Scheme is a special plan designed by Yayasan Sarawak to ease the financial burden of Bumiputera students of Sarawak origin from low and middle income (B40 and M40) family background. Limited to 100 students a year only, the students must be enrolled in a Swinburne's programme to be eligible for the scheme.
What's great about the scheme is that the total tuition fees at Swinburne throughout the study duration of their preferred programmes are as low as tuition fees at any public universities (IPTA) in Malaysia. For a one-year Foundation programme in Business, Design, Information Technology/Multimedia or Engineering/Science, the total fee is RM5,300, while a two-and-half year Diploma of Business Management programme will only cost from RM17,000.
A three-year Business total programme fee is estimated from RM17,620; Computing from RM18,200; Design from RM22,000; and Science from RM23,400. Students who wish to pursue a four-year Engineering course will only pay an estimated total fee from RM30,152. All fees are subject to annual increment but there is no increment in 2020.
Furthermore, once students have successfully obtained the BP40 bursary, they have the option to apply for Yayasan Sarawak loan which gives them RM4,000 allowance a year. Therefore, students can actually commence their programme at Swinburne with zero payment.
Upon graduation, students who achieve a CGPA of 3.0 and above will receive 50% rebate on their loan, while students who score a CGPA of 3.5 and above will be entitled to 75% rebate on their loan.
On top of that, with Swinburne's Easy Payment Plan, students can pay their tuition fees over ten interest-free instalments annually. A processing fee of RM100 applies and the plan is available to student from all levels of study.
Additionally, Swinburne students have the opportunity to go on a Student Exchange Programme for one semester (six months) at Swinburne's Melbourne campus yet still pay their fees in Malaysia Ringgit. Such exposure abroad allows students to enrich their learning experience and at the same time, provides them the opportunity to immerse in another culture in a different environment.
Established in 2000 as a partnership between Swinburne University of Technology in Melbourne, Australia and the Sarawak state government, Swinburne's Sarawak campus is endorsed and supported by Yayasan Sarawak and the state government. Therefore, Swinburne qualifications are recognised by the Sarawak state for state government job application.
The course curriculum taught and assessments are equivalent and aligned to identical learning outcomes offered at the Melbourne campus. As a result, students earn an Australian qualification that is recognised worldwide. Swinburne graduates are hired by the world's Top 100 Global Brands such as EY, Shell, Intel, Apple, IBM, Microsoft, Facebook and other multinational corporations.
With a student population of approximately 3,500, students at the Sarawak campus come from over 45 countries including Bangladesh, Egypt, Indonesia, India, Pakistan, Sri Lanka, Germany, Denmark, Mauritius, Jamaica and Uganda.
Swinburne 2020 intakes are now open for application. Classes for Degree programmes will commence on 2 March 2020, while classes for Foundation and Diploma will commence on 13 April 2020.
For details on the BP40 Bursary Scheme, visit swinburne.edu.my/BP40-en or get in touch with Swinburne by email at study@swinburne.edu.my, contact 082-415353, or chat on Facebook (Swinburne University of Technology Sarawak) or WhatsApp (013-8868353).
For more information about Swinburne, visit its Facebook page (@swinburnesarawak), Instagram page (@swinburnesarawak), Twitter page (@Swinburne_Swk) or YouTube channel (Swinburne Sarawak).