September 2020 intake for Swinburne's new Environmental Science course
June 18, 2020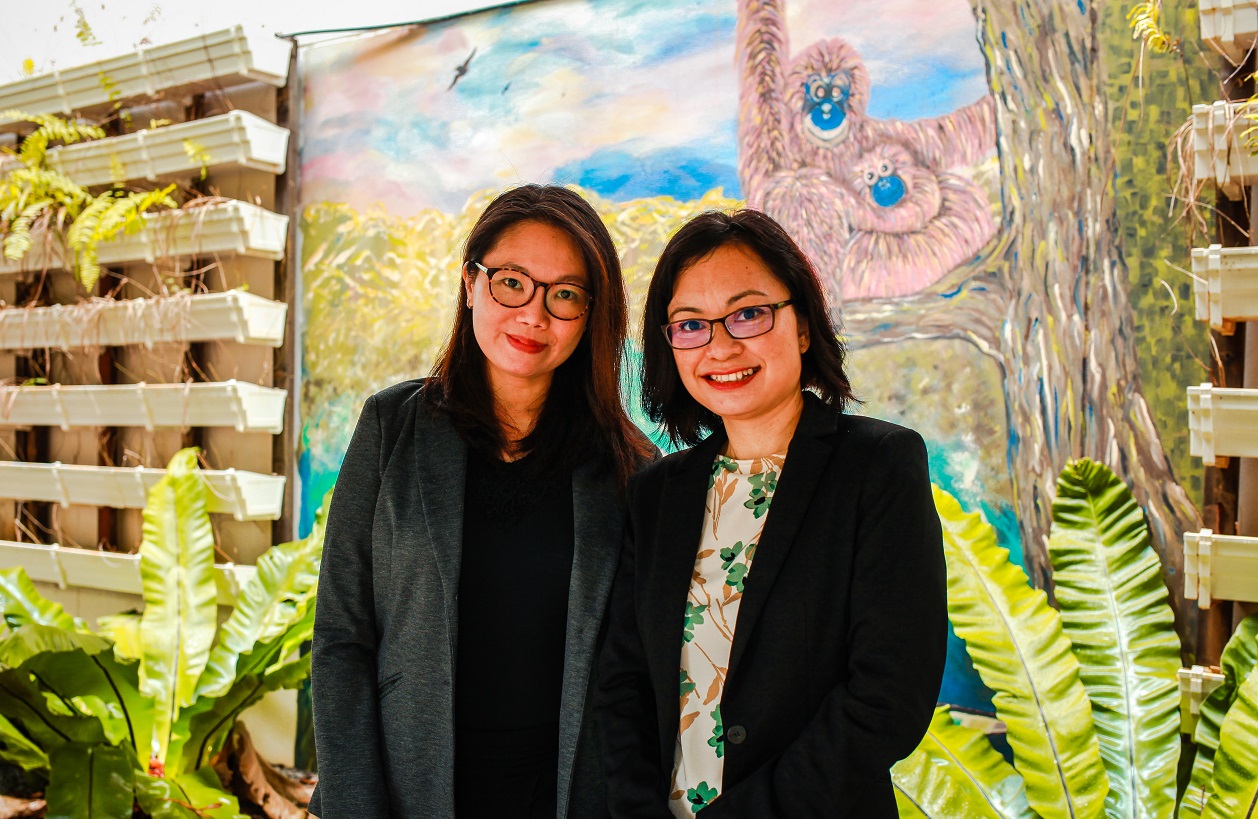 Associate Professor Dr Hwang (left) and Dr Irine.
KUCHING – Swinburne Sarawak is rolling out the new Bachelor of Science (Environmental Science) programme, a three-year bachelor's degree that looks into the exploration of scientific principles to solve ecological issues.
With emphasis on the development of sustainable solutions, the programme focuses on providing scientific skills to better understand and maintain the ecosystems for future generations. It delves into the areas of environmental biology, microbiology, water science, data science, mathematics and chemistry.
Also a strong component of the programme is research and communication expertise that is crucial in establishing eco solutions for the preservation of our environment. By the time students graduate from the programme, they will acquire the ability to analyse the diverse ecosystems, and develop and implement plans to protect and transform them for the better.
According to Head of School of Chemical Engineering and Science Associate Professor Dr Hwang Siaw San, environmental science in general is a study that integrates chemical, physical and biological sciences to understand the interrelationships between human activities and the changing environment.
"It is vital for students to gain a solid grounding of scientific principles, skills required and a broad interdisciplinary perspective to tackle environmental challenges, as well as contribute to sustainable development and overall well-being of society," said Associate Professor Dr Hwang.
Meanwhile, Discipline Leader for Biotechnology and Environmental Science programmes Dr Irine Runnie Henry Ginjom said pollution, global warming, ozone layer depletion, acid rain, deforestation, and desertification are the environmental issues that can threaten the very existence of humanity.
"To tackle these issues, it is crucial for an environmental scientist to have holistic knowledge about our life-supporting environment and thorough understanding of the dynamics of these problems."
"The environmental or green industry is now rapidly expanding, and with that, jobs in the related environmental sector are in high demand. Students with passion for the environment can enrol in a degree in environmental science which will equip them with all they need to know to get started in the green industry," commented Dr Irine.
Graduates of the environmental science programme can look forward to be employed in federal, state or local government agencies; private environmental or engineering companies; environmental consulting and management firms; research institutes; or institutions of higher learning.
They can pursue a career as an environmental, conservation or research scientist or officer; water quality scientist; nature conservation officer; field coordinator; sustainability quality manager; environmental data analyst; or product specialist.
Apart from the new programme, the School also offers the Bachelor of Science (Biotechnology) programme. The three-year programme places strong emphasis on real-world practical applications where students are trained in both technical and soft skills needed in a wide range of industries.
Biotechnology graduates can potentially be hired as a research scientist or officer; biotechnologist; science or scientific officer; quality control analyst; product specialist; or in biotechnology sales.
Students can choose to enrol into the one-year Swinburne Foundation Studies (Science) programme and upon successful completion, continue directly into the three-year environmental science or biotechnology bachelor's degree. The Foundation Studies helps prepare students develop academic, communication and technical skills with core units in innovation and change, information technology, physical science, mathematics, chemistry, physics, engineering mathematics and programming.
Various scholarships and bursaries are available to meet students' financial needs including the Pro Chancellor's Academic Excellence Scholarship, Deputy Vice-Chancellor's Academic Excellence Award, UEC Academic Grant, Yayasan Sarawak Bumiputera BP40 Bursary Scheme and many more. For details, visit www.swinburne.edu.my/study/study-options/scholarships.php.
For more information about the science programmes, email to Discipline Leader Dr Irine Runnie Henry Ginjom at ihenry@swinburne.edu.my. Alternatively, book an appointment for walk-in enquiries via www.picktime.com/swinburnesarawak.
For more information about Swinburne, visit www.swinburne.edu.my, or follow its Facebook account (@swinburnesarawak), Instagram (@swinburnesarawak), Twitter (@Swinburne_Swk) and YouTube channel (Swinburne Sarawak).