Swinburne ends 2020 with great outcomes despite challenging year
January 8, 2021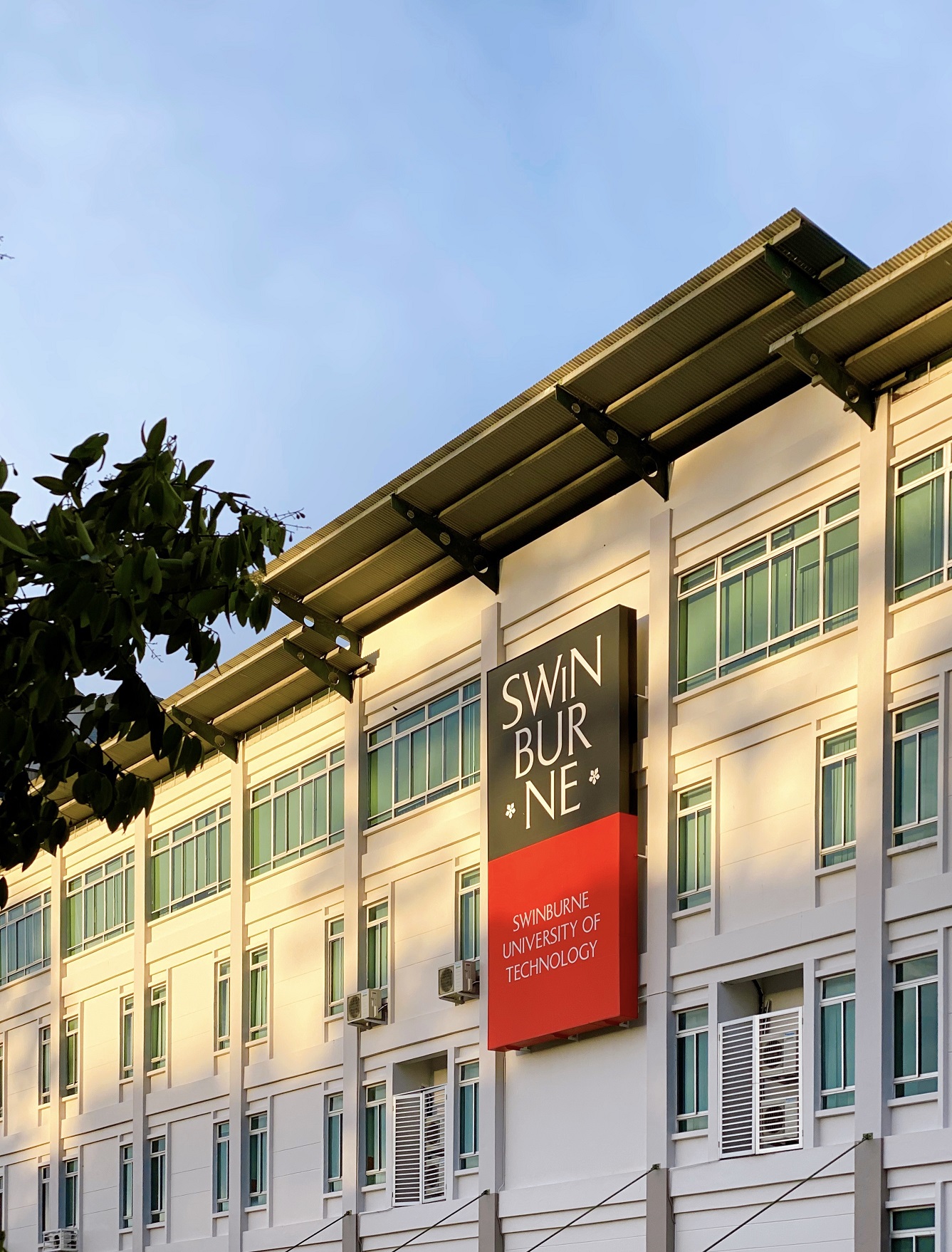 Swinburne ended 2020 on a good note despite a challenging year.
KUCHING – Swinburne University of Technology Sarawak Campus ended 2020 on a good note with significant number of achievements despite the global disruption to the education landscape as a result of the COVID-19 pandemic.
Where education is concerned, the university has successfully retained its 5-star rating ('Very Competitive') in the Ministry of Higher Education's latest Rating for Higher Education Institutions in Malaysia (SETARA) 2018/2019 for the fifth consecutive time. Since the nationwide Movement Control Order (MCO) was imposed, the university made a smooth transition to online learning and teaching, putting in place a continuity plan and utilising the world's leading learning management system CANVAS.
A new three-year Bachelor of Science (Environmental Science) programme was introduced, and an arrangement between CPA Australia and Swinburne was made to allow students of the university to shorten their time to complete the CPA Professional Examinations under the Fast Track Pathway. For its October 2020 intake, Swinburne offered the Start With Zero Fees Programme and the Start At Home Programme to new commencing domestic students and international students respectively. Successful accreditation of a number of new courses for delivery in 2021 was also attained.
Despite a challenging year, Swinburne staff and students beat the odds and won titles in local and international competitions. Nine degree students excelled in the ACCA (Association of Chartered Certified Accountants) examination, achieving 67% pass rate surpassing the ACCA world pass rate of 47%, while Artefact Studio comprising business and design students was announced as the top three winners of the TEGAS Digital Pre-Accelerator 2020 programme.
At the Innovate Sarawak Design Challenge 2020, Swinburne teams not only won the overall champion title but also five prizes in other categories, and at the Online Innovate Malaysia Design Conference (IMDC) 2020 participated by 367 teams from 28 universities, Swinburne students won multiple prizes in various categories. At the 6th International Biotechnology Competition and Exhibition 2020 (IBCEx 2020), and the Southeast Asia Global Innovation Challenge (SEA-GIC) 2020, the university's biotechnology and chemical engineering students also clinched prizes for their innovative projects.
Swinburne's Deputy Vice-Chancellor and Chief Executive Officer, and Pro Vice-Chancellor (Research) are now ranked in the top 2% of scientists in the world under the Career Long Citation Impact category based on a science-wide author database of standardised citation indicators. Three other academics are also ranked in the top 2% under the Single Calendar Year Impact category. Additionally, Swinburne's Head of School of Design and Arts won the 2020 UN Women Malaysia Women's Empowerment Principles (WEPs) Award and Swinburne's STEM (Science, Technology, Engineering and Mathematics) team was awarded Highly Commended at the Vice Chancellor's Award 2020 for their rural school project.
In other news, a Stay Home Notice (SHN) mobile application monitoring system was created to assist the government's efforts in minimising the spread of COVID-19; a Certified Digital Professional Suite was introduced with the aim to elevate digital proficiency of individuals, schools and businesses so they can work better with apps, cloud, automation, and AI during the pandemic; and a memorandum of understanding (MoU) was signed with Optimum-Eden Healthcare Sdn Bhd (OEH) to kick off a research and development work on cutting-edge aged care monitoring system.
In December, Swinburne commenced its Stage Two RM40 million reconstruction and extension works of the campus existing building and supporting facilities. For the first time, Swinburne organised a drive-thru graduation event for over 200 graduates, conducted a fully online orientation programme, and launched the Student Emergency Fund. On top of that, 21 women entrepreneurs from diverse business sectors completed their three-day training under the Pelan Jana Semula Ekonomi Negara (PENJANA) Human Resources Development Fund (HRDF) programme jointly organised by the university and the Malaysian Employers Federation (MEF) Academy.
On the research front, a total of RM2.1 million funding was awarded to Swinburne including six Fundamental Research Grant Scheme (FRGS) and eight Sarawak Research and Development Council (SRDC) grants. An inaugural Higher Degree Research (HDR) conference was held with over 60 presentations and keynote talks; approximately 120 HDR students were enrolled last year; and first patent was awarded for research undertaken at the Sarawak campus.
Last year also marked Swinburne's 20 solid years of delivering quality Australian education at affordable cost to Sarawakians in particular and non-Sarawakians. Established in 2000, Swinburne was set up as a partnership between Swinburne University of Technology Australia and the Sarawak government. Swinburne's work-integrated learning opportunities comprising industry and accreditation placements; industry-linked projects; internship; as well as other immersive learning experience prepare the future workforce for IR4.0.
For more information, visit www.swinburne.edu.my or its Facebook page (@swinburnesarawak), Instagram (@swinburnesarawak), Twitter (@Swinburne_Swk) or YouTube channel (Swinburne Sarawak).