Swinburne Green Club VP writes his way to consolation prize
April 19, 2021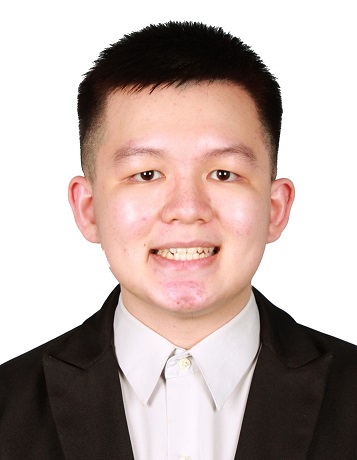 Chan, consolation prize winner of the Maybank Foundation - Perdana Leadership Foundation Writing and Photo Contest 2020.
KUCHING – Swinburne Sarawak computer science student Elwin Chan Kok Wei recently won a consolation prize in the Maybank Foundation – Perdana Leadership Foundation Writing and Photo Contest 2020 "Empowering Youth for a Better ASEAN".
Elwin, who confessed that he was more of a reader rather than a writer, was happy and shocked after he found out that he was one of the 'Fiction English Category B' consolation winners when the results were announced on March 23.
"I never thought that I would ever win an award in a writing contest, as I am someone who likes to read but rarely dares to write," said the 2020 Swinburne Sarawak Green Club President and this year's Vice-President.
"Personally, I am not really a good writer, so it is necessary for me to spend my time and effort on all the writing, revising, and editing. Writing a story is easy, but writing a good story is not. It might take up your effort, your time, and your brain cells but the outcome is surely satisfying."
His short story entitled "The World at 50°C" is set in a dystopian world in which sea levels have risen to such heights that only the peaks of the Petronas Twin Towers are visible and global warming has made the atmosphere almost unliveable. The protagonist, a human-android hybrid, works in Borneo Highlands where his job is to plant as many trees as possible to increase oxygen levels and plant cover in a barren land.   
Swinburne Sarawak Green Club members were encouraged to take part in the contest as its theme "Climate Action" was relevant to the club's objectives.
The contest, in its sixth year, seeks to encourage and reward articulate and creative expression via writing or photographs, as well as to raise awareness on environmental issues. With "Climate Action" as its theme, the contest is open to Malaysian youth aged 13 to 23 years old, wherever they are in the world. The contest seeks stories, essays, and photos that would inspire the youth to reflect on shared environmental concerns and ultimately, take action.
The Green Club is of the most active student clubs at Swinburne Sarawak. In the past, the club has organised or participated in events such as launching of 5Rs Green Campaign with the aim to create an environmentally-friendly community and campus, Google Meet presentations on marine issues in conjunction with World Cleanup Day, online environmental awareness talk, running event and candlelight vigil on campus in conjunction with the Earth Hour celebration, planting of indigenous seedlings in different parts of the campus to commemorate Earth Day celebration, beach clean-up at Pandan Beach, Lundu in conjunction with International Coastal Clean-up Day, and other activities.
For more information about Swinburne Sarawak Green Club, visit its Facebook page @swinburnesarawakgreenclub.
For more information about Swinburne, visit its website www.swinburne.edu.my, Facebook page (@swinburnesarawak), Instagram (@swinburnesarawak), Twitter page (@Swinburne_Swk) or YouTube channel (Swinburne Sarawak).