Swinburne to host Learning for the Future of Work forum in 6 locations
February 5, 2020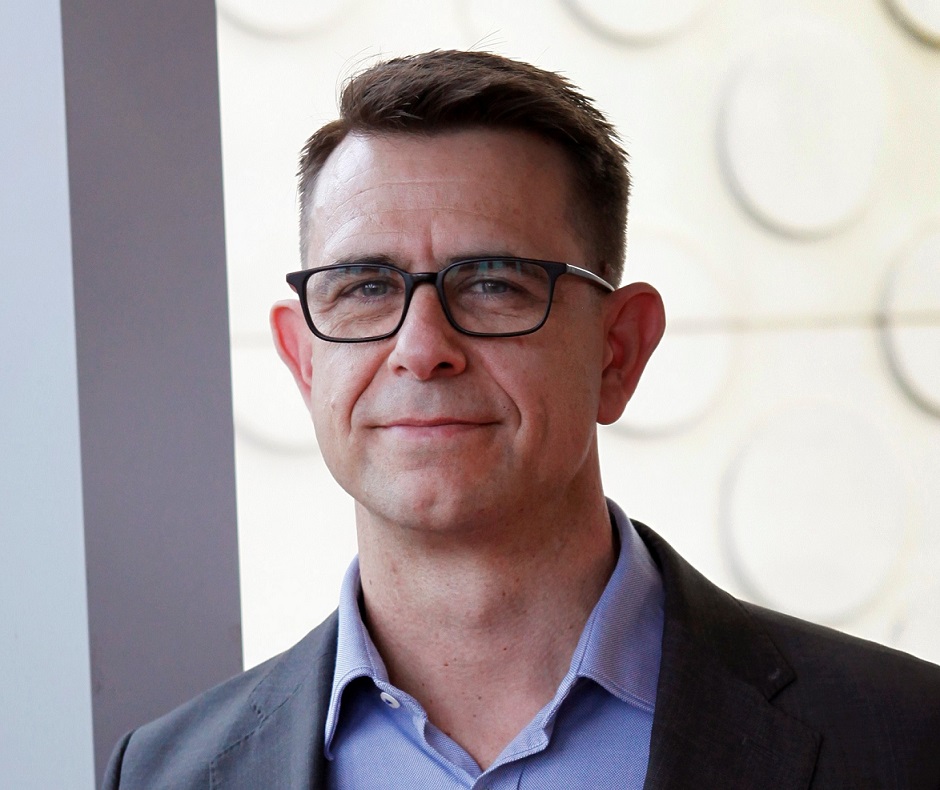 Dr Sean Gallagher, Director of Swinburne's Centre for the New Workforce.
KUCHING – In line with Swinburne's commitment to enhancing graduates' employability, the university will be organising the inaugural 'Learning for the Future of Work' forum this month in various locations nationwide.
Starting from 22 February, the first event will be held at One World Hotel in Petaling Jaya, followed by events at Hyatt Regency Kinabalu, Kota Kinabalu on 23 February, and at Swinburne Sarawak Campus, Kuching on 24 February. All three events will be from 2pm to 5pm.
The event continues in Sibu on 26 February at Tanahmas Hotel and in Miri on 27 February at Pullman Waterfront Miri, both from 10am to 12 noon. The final leg of the forum will be held on 29 February at Hotel Jen Penang from 9am to 12 noon.
Presenting an exciting line-up of invited guests, the forum will feature speaker Dr Sean Gallagher, Director of Swinburne's Centre for the New Workforce; moderators Khoo Hsu Chuang and Freda Liu of BFM; as well as panellists Karamjit Singh of Digital News Asia, and Gan Bock Herm and Chua Kuang Eu of JobStreet.com.
The inaugural forum provides a platform for discourse on the future of work, one of the hottest topics that has emerged over the last couple of years. Exploring how technologies such as automation, robotics and artificial intelligence (AI) are affecting the workforce and employability skills of the future, the forum will delve into the challenges and opportunities that lie ahead; current and future workforce compatibility; preparation for the future of work; and how man and machine will all come together ultimately.
Furthermore, the audience, particularly working professionals, students and those from the education sector, will be able to gain more information on the knowledge and skillset required to succeed in careers of the future. It also aims to promote Swinburne as a university with a strong understanding of the new market forces shaping the future of work, as well as highlight the Centre for the New Workforce and the knowledge being spread across campuses to students.
According to Dr Gallagher, future of work refers to how digital technology is impacting and transforming work where technology is increasingly being able to do tasks performed by humans.
"The challenges are in understanding how work has been constructed over many decades. Work is a collection of task, and many of the tasks are routine and predictable which means they are vulnerable to being disrupted by digital technology. The disruption is twofold where firstly, the technology is able to do the tasks itself, and secondly, the technology is able to reorganise work to lower cost, for example, the freelance economy," said Dr Gallagher.
A recognised thought leader on the impact of technology and globalisation on higher education, Dr Gallagher's work has shaped the Australian federal and state government policy. He has extensive experience establishing and leading research and education initiatives, including as Deputy Chief Executive Officer of the United States Studies Centre at the University of Sydney.
Khoo is a former financial journalist and correspondent for Thomson Reuters and Bloomberg. Currently, he is the Managing Director of KHC Ventures S/B and a presenter-producer of BFM Media Sdn Bhd. Also serving as a moderator, Liu is one of the country's most sought after emcee, moderator, author, journalist and radio announcer. She had previously worked for Edelman PR and IBM Asia Pacific.
Meanwhile, on the panellist front, Karamjit is the founder and Chief Executive Officer of Digital News Asia. He is regarded by industry and peers as one of the nation's most respected journalists and pundits. Gan, Country Manager of JobStreet.com Malaysia, brings with him more than 20 years' experience in enterprise sales, customer service and general management in the fast-moving IT industry. A Customer Solutions Consultant, Chua has worked with hundreds of companies to understand and work on their recruitment needs, and conducted numerous hiring solutions workshops.
The forum is open to individuals from various professional backgrounds, students aged 16 and above, as well as educationists and professionals in the education sector. For event and registration details, visit swinburne.edu.my/career-forum.
As an international branch campus of Swinburne University of Technology based in Melbourne, Australia, the Sarawak campus offers a range of industry-applicable and professionally accredited courses in business, computing, design, engineering and science at diploma, foundation, degree, masters and PhD levels. With a student population of approximately 3,500, students at the Sarawak campus come from over 45 countries including Bangladesh, Egypt, Indonesia, India, Pakistan, Sri Lanka, Germany, Denmark and Australia.
For more information about Swinburne Sarawak, visit its official website at www.swinburne.edu.my, or follow their Facebook page (@swinburnesarawak), Instagram (@swinburnesarawak), Twitter (@Swinburne_Swk) and YouTube channel (Swinburne Sarawak).