Swinburne introduces new Diploma of Business Management
February 1, 2019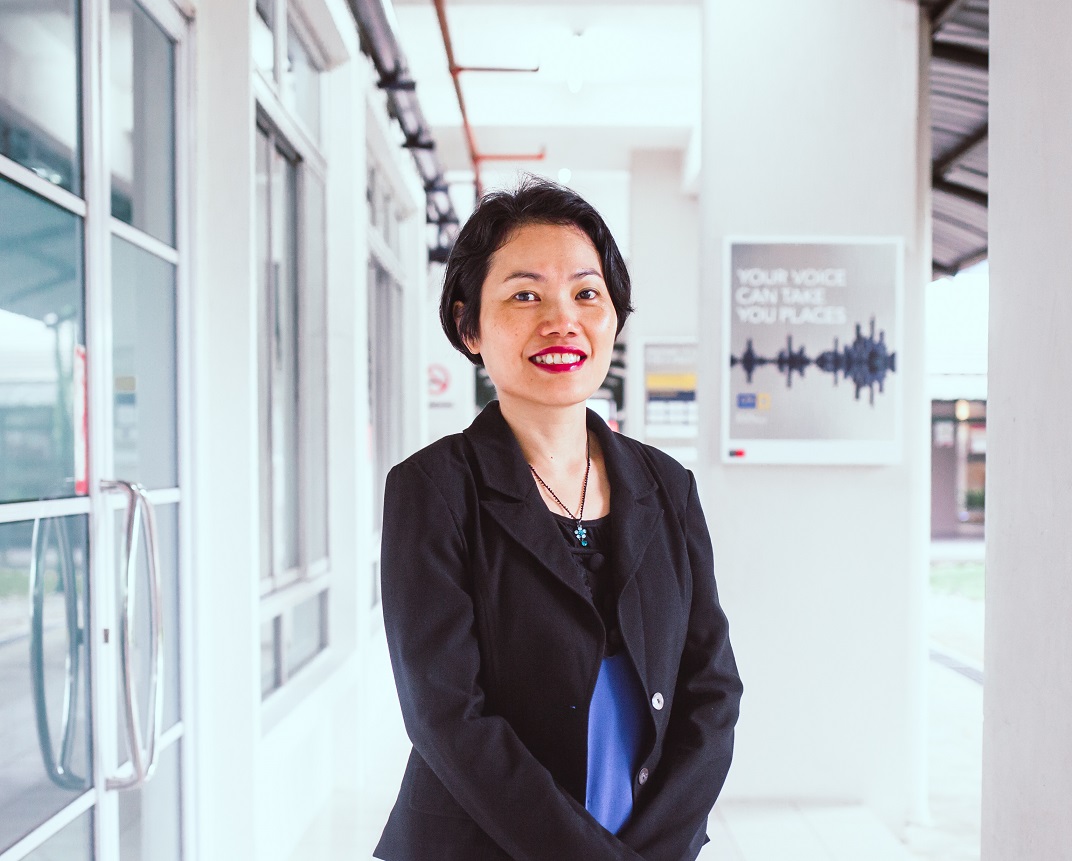 Swinburne's Head of School of Foundation Studies Su Sueh Ing.
KUCHING – Swinburne's Sarawak campus recently introduced a new course, the Diploma of Business Management, with a special bursary of RM5,000 for students who enrol in 2019.
Swinburne's Diploma of Business Management provides students with a pathway into a degree programme at the Sarawak or Melbourne campus and is eligible for funding from PTPTN, EPF and Yayasan Sarawak.
The 2.5-year diploma comprises the fundamentals of business and communications that will equip students with analytical and creative skills needed for their future employment in any industry. Whether students are interested to be employed in the private or public sector, the general yet comprehensive nature of the course allows students to develop a broad understanding of the business world and gain essential, transferable skills such as leadership, marketing, management, organisation and research skills.
The course consists of 14 core units namely English Proficiency, Acquiring Business Awareness, Recording Financial Transactions, Introductory Mathematics, Academic and Communication Skills A and B, Information Technology, Marketing and Accounting.
Other units include Economics, Fundamentals of Web Technology, Innovation and Change, Introduction to Management and Introduction to Business Information System. In addition to these core units, students will also study four management specialisation units comprising Management Accounting, Fundamentals of Marketing, Critical Thinking in Management and Communicating in the Workplace.
Upon graduating, students can opt to directly pursue a Bachelor of Business (single major) degree at Swinburne in Accounting, Finance, Human Resource Management, International Business, Management, or Marketing, or double major in Accounting and Finance, or Management and Digital Media. Students may mix and match subjects from different streams to suit their interests and employment preferences.
Swinburne's Head of School of Foundation Studies Su Sueh Ing said the diploma course provides students with a pathway to a degree or a job upon completion of the diploma.
"Whether a student chooses to continue with a degree or exit into the workforce, the Diploma of Business Management will equip students with the skills to succeed. In addition to lectures and tutorials, students will be involved in practical class-based projects and presentations to develop their soft skills which employers value. All these course-delivery methods will prepare students to pursue a degree or enter the workforce with confidence," remarked Su.
Swinburne's business courses are carefully monitored for their academic quality, career relevance, and compliance with Malaysian and Australian qualifications standards. As a result, the courses are accredited and recognised by CPA Australia, Chartered Accountants Australia and New Zealand (CAANZ), the Chartered Institute of Management Accountants (CIMA) and the Association of Chartered Certified Accountants (ACCA).
Under the ACCA Accelerate programme, the university's second-year and final-year accounting or double major accounting and finance degree students are able to sit for the ACCA Professional Level papers. Since the introduction of the ACCA Accelerate programme in 2017, students from Swinburne's Sarawak campus consistently accomplished solid results, achieving passing rates that surpass the World Pass Rate.
Meanwhile, for students who choose to enter the workforce after completing their diploma, they will be able to secure employment in entry-level roles within sales, marketing, human resources, accounting and management. An Australian diploma from Swinburne will provide graduates with an edge in the workplace and with Swinburne's graduate employment rate continuously topping 90%, the Diploma of Business Management graduate will be well-positioned to start their career.
Swinburne offers an interest-free payment plan for students to pay their tuition fees over ten interest-free instalments annually. The plan is available to all students pursuing all levels of study at Swinburne and an application can be made upon enrolment.
Students enrolled into the 2019 diploma programme can apply for the Diploma Entrance Bursary where they receive a RM1,000 bursary per semester, valid for a maximum of five semesters only. Other scholarships, bursaries and loans available are the Diploma Pathway Bursary, Diploma Pathway Scholarship, Bumiputera Financial Scheme and Siblings Rebate, as well as study loans offered by PTPTN and Yayasan Sarawak.
For further details, visit www.swinburne.edu.my/dobm/.
For more information about Swinburne, visit www.swinburne.edu.my, Facebook page (@swinburnesarawak), Instagram (@swinburnesarawak), Twitter page (@Swinburne_Swk) or YouTube channel (Swinburne Sarawak).