Swinburne to launch Graphic Design course in 2020
October 8, 2019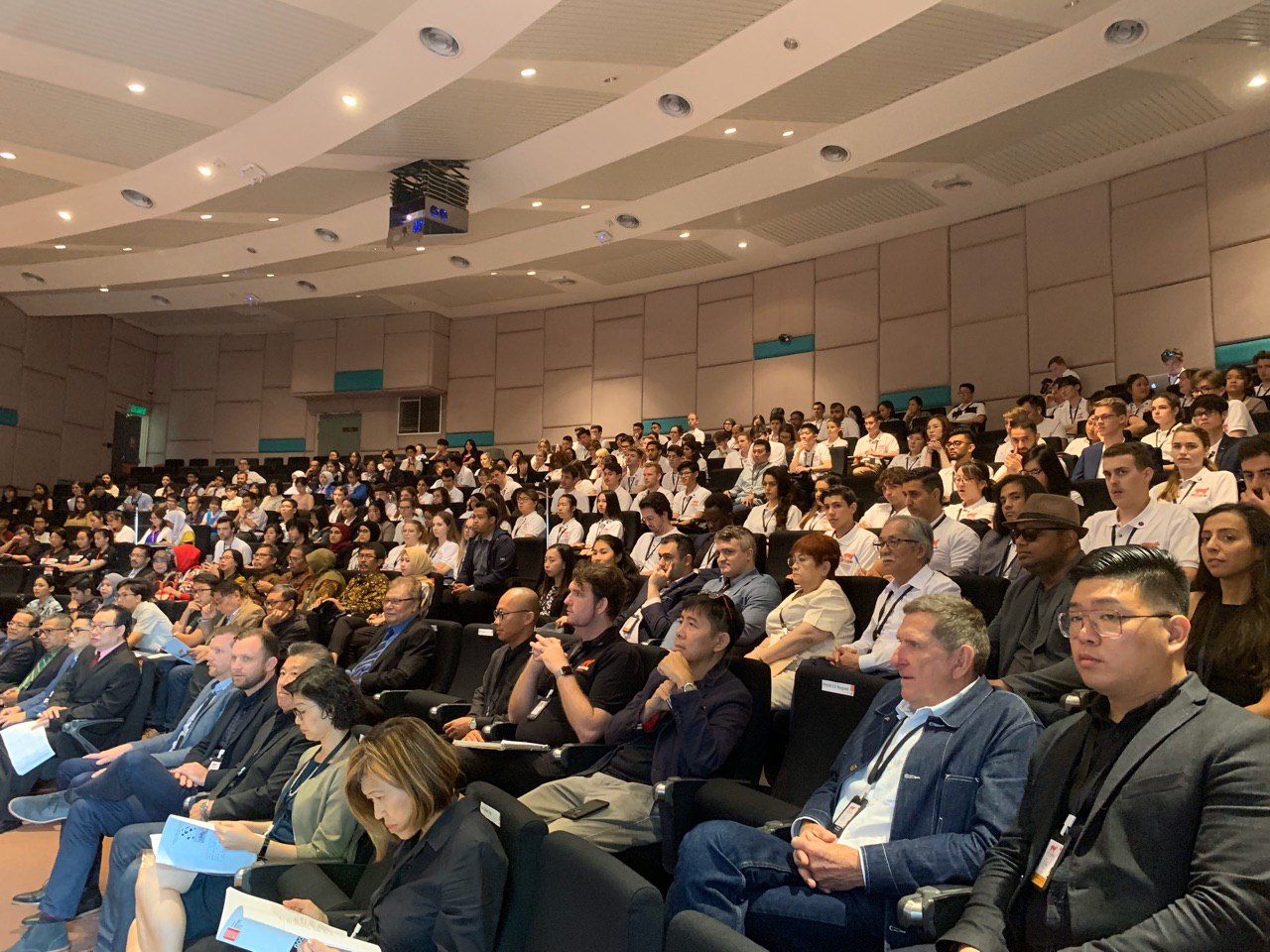 The Good Design Week held in July was attended by industry experts, academics, researchers, and university and high school students
KUCHING – Swinburne's School of Design and Arts has announced the introduction of new Bachelor of Design with a major in Graphic Design course in 2020 to align with the digital economy goals of the State.
In boosting the creative economy as stipulated in the Sarawak Digital Economy Strategy 2018-2022, the Graphic Design course is set to commence in March, Semester 1 2020. The course provides an opportunity to students to gain invaluable knowledge in technical, creative and conceptual skills, as well as integrate the latest knowledge and technology in visual communication.
Students will also get to explore the communication imperative in a commercial environment and learn how to respond confidently to design problems by reviewing diverse practices of this field. Additionally, students can develop sophisticated expertise in print and digital media including web design, advertising, corporate branding and product packaging.
This expanded offering is complement to Swinburne Sarawak's strategic framework of innovative enterprise in creating future ready learners. According to its Deputy Vice-Chancellor and Chief Executive Officer Professor John Wilson, the huge success of Good Design Week 2019 was real evidence that as the world shifts to Industrial Revolution 4.0, the design of digital culture, creative economy and constructed built environments become ever more important to close the gap of the imbalance of economic, social, cultural and environmental imperatives.
"These emphases are an integral part of this course structure. We recognise that as a leading university, we have an important role to play in preparing the leaders of tomorrow and decision-makers to contribute to a sustainable future," he said.
The Design Symposium in Good Design Week held from 14 to 17 July 2019 attracted more than 350 local and international participants. At the opening ceremony, Assistant Minister of Education, Science and Technological Research Dr Annuar Rapaee who represented the Chief Minister Datuk Patinggi Abang Johari Tun Openg, said good design was a key element in how to make use of digital technology to preserve and enhance local culture, heritage and traditions in the context of a creative economy.
"It is hoped that this event can bring about creative ideas to be infused in our preferred way of living, our traditions and cultural heritage, and that it will translate into the products we design, the buildings and cities we construct, and the systems we build while ensuring sustainability and access for all," he added.
Swinburne's School of Design and Arts also offers a three-year Bachelor of Design (Multimedia Design). Graduates of this programme had participated and won prizes at national and international events such as the Integrated Content Development (ICON) programme of Multimedia Super Corridor (MSC) Malaysia; and Microsoft Imagine Cup world finals in Seattle, Washington, the United States.
In 2017, the university launched the 360-degree virtual reality (VR) smartphone application called 'Kuching VR' that was developed by Trifold X (formerly known as Trifold Enterprise), a company set up by its multimedia design graduates. Trifold X is the first extended reality (XR) company in Sarawak that works on VR, augmented reality (AR), mixed reality (MR) and creative content development.
The School has collaborated with various organisations such as Microsoft, Google, Nokia, Malaysian Communications and Multimedia Commission (MCMC), Malaysia Digital Economy Corporation (MDEC), Malaysian Global Innovation and Creative Centre (MaGIC), DIGI, Tabung Ekonomi Gagasan Anak Bumiputera Sarawak (TEGAS) and Sarawak Tourism Board.
For more information about the Bachelor of Design, visit https://bit.ly/2It7oB2.
For information about Swinburne, visit www.swinburne.edu.my, Facebook page (@swinburnesarawak), Instagram (@swinburnesarawak), Twitter page (@Swinburne_Swk) or YouTube channel (Swinburne Sarawak).