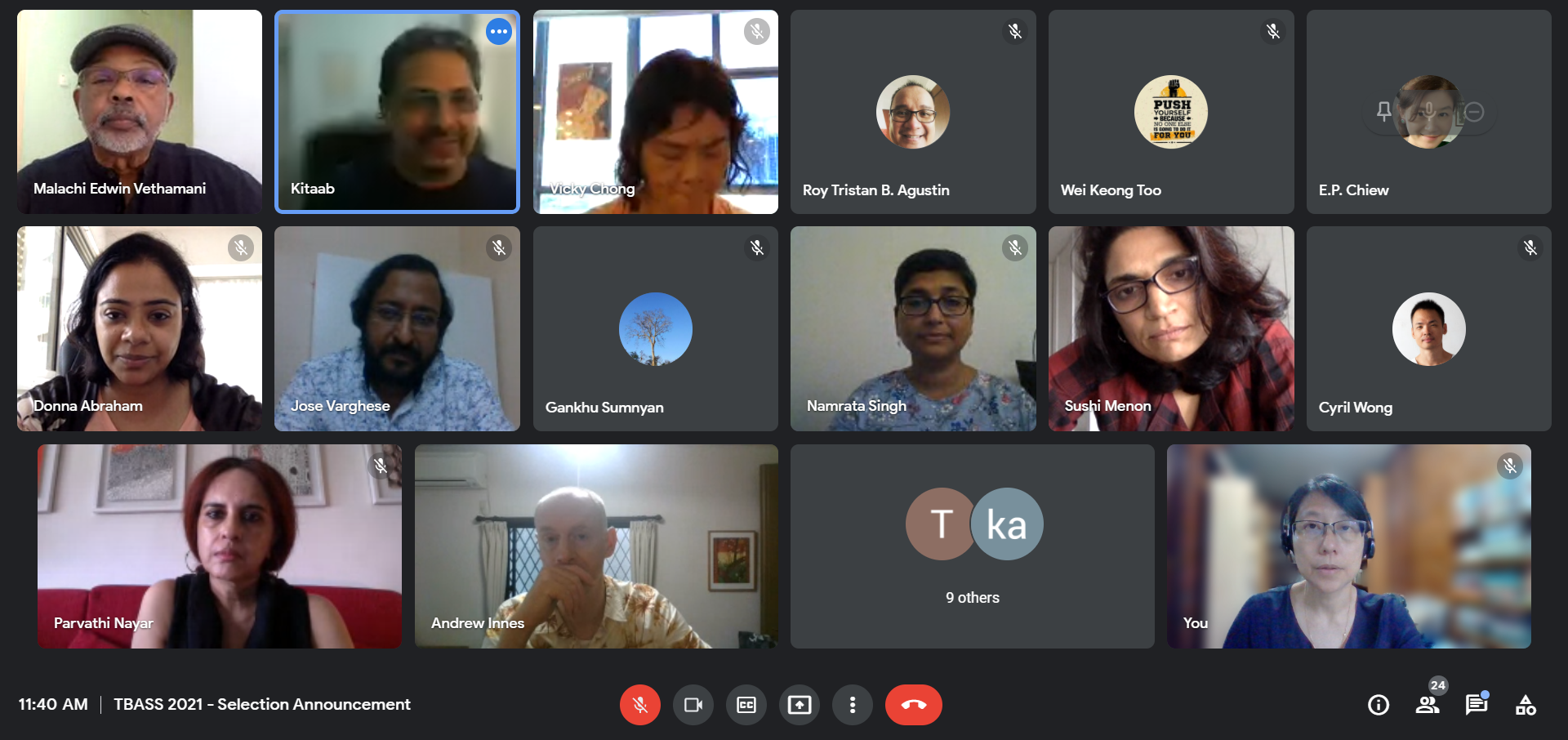 KUCHING – 'A 22nd Century Au Pair', a short story taking place in a futuristic Sarawak by Swinburne Sarawak senior lecturer Dr Christina Yin, was selected as one of 20 short stories in The Best Asian Short Stories (TBASS) 2021 anthology.
Published by Singapore-based Kitaab Publications, the anthology is an essential platform for experienced and emerging Asian writers to have their fictional writing featured since 2015. It aims to celebrate Asian short stories as a constantly evolving, innovative and vibrant mode of literary expression.
The authors and the stories selected for the fifth annual edition of TBASS were unveiled by this year's editor, Professor Malachi Edwin Vethamani. A Malaysian writer and University of Nottingham Emeritus Professor, Malachi explained how the collection brings together 20 Asian-affiliated writers from Malaysia, Japan, Singapore, Philippines, India, Canada, United Kingdom, and United States of America.
"The broad theme for this collection is the new normal revolving around the Covid-19 pandemic, with the inclusion of other stories set in the Asian region. The stories explore how this world-wide pandemic has impinged on private lives and the public world," said Professor Malachi.
Introducing her short story at the authors selection online announcement, Yin described her work as speculative fiction, depicting a domed Borneo where humans live and work in bubbles, apparently protected from the virus that still ravages the Earth.
'A 22nd Century Au Pair' weaves multiple layers of meaning and experiences; the human species needing to nurture and protect those who can procreate against the myth of an orang-utan which saves the Iban people by teaching the women how to give birth naturally; and a duo of biological parents constructing an artificial planet that is intended to save the human species while an au pair raises their children in a domed world even as the real ancient Bornean rainforest beckons from far in the interior.
Yin, whose fiction and nonfiction writing have been published in Australian, British, Malaysian and Singaporean literary journals, including Anak Sastra, eTropic Journal, Men Matters Online Journal, New Writing and TEXT Journal among others, spoke of her appreciation to the editors and publisher.
"It is a wonderful opportunity, and I am honoured to have my story selected to be among this collection of exciting and innovative stories," Yin said.
Speaking at the event, Kitaab's co-founder and publisher Zafar Anjum thanked the readers, writers, and editors for their continued support which has allowed the TBASS anthology to gain visibility and recognition over the past years as a credible platform for Asian representation amongst emerging writers.
"Year after year, the stories published in TBASS represent the human condition in fast-changing Asian societies, beautifully capturing the zeitgeist of our times by a talented bunch of writers. We hope to continue with our humble efforts to take the series to as many readers globally," he said.
The new volume of TBASS 2021 is expected to be released by early November this year.
At Swinburne, Yin teaches language units in the School of Foundation Studies in addition to running weekly creative writing sessions with students from all majors and disciplines. She has designed and judged microfiction writing competitions in addition to sitting on judging panels for essay and creative writing competitions in Australia and Malaysia.
Swinburne Sarawak is an international, full-fledged branch campus which offers courses identical to its main Melbourne, Australia campus. The university has a key focus on technology, innovation, and the future of work with its expertise in the fourth industrial revolution. It is the only Adobe Creative Campus in Malaysia, with a commitment to ensuring its students have the digital literacy skills required in today's digital world.
For more information about Swinburne, visit its website www.swinburne.edu.my, Facebook page (@swinburnesarawak), Instagram (@swinburnesarawak), Twitter page (@Swinburne_Swk) or YouTube channel (Swinburne Sarawak).