Swinburne lights up SK Salak
August 23, 2019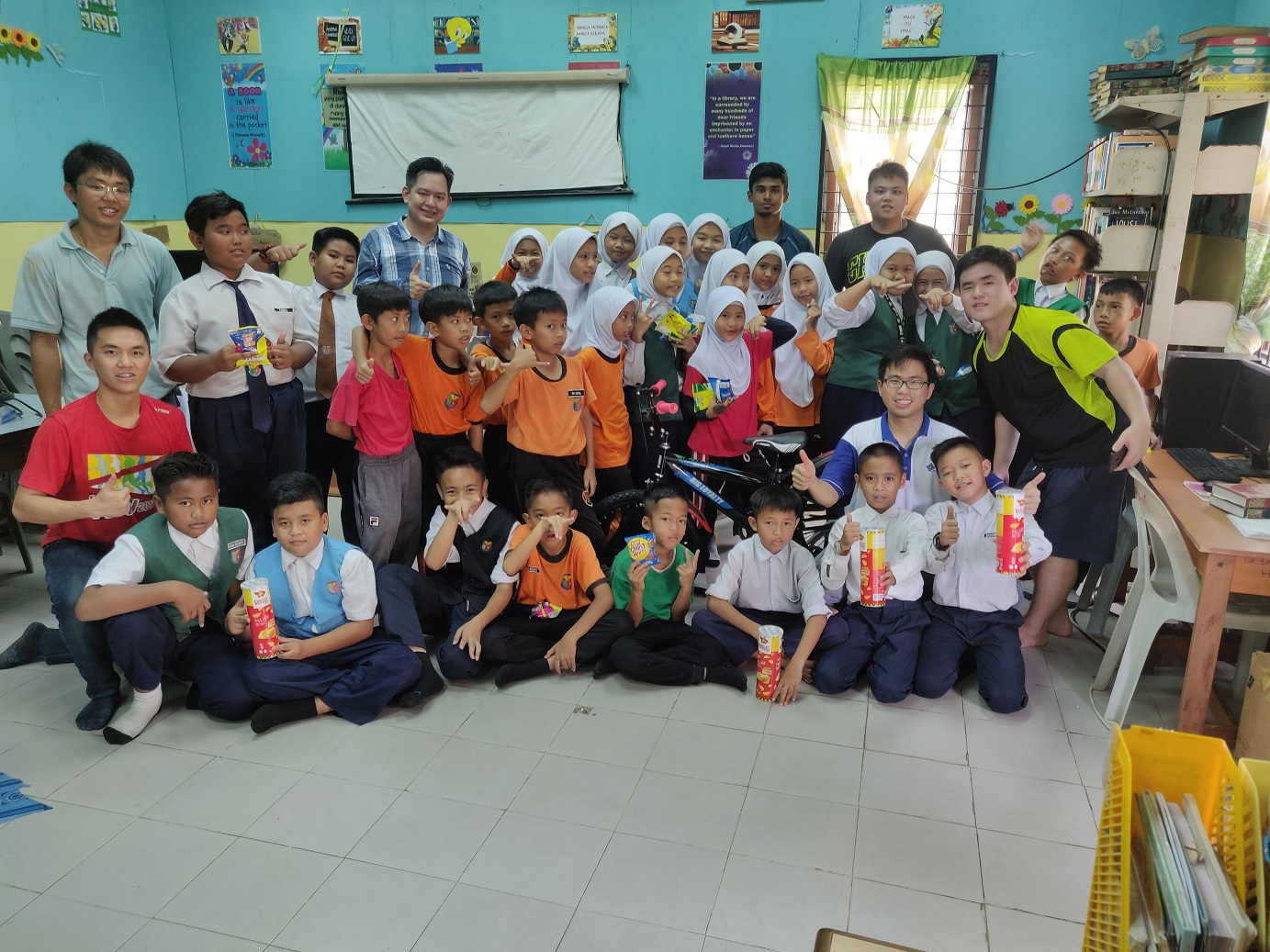 Group photo of students at SK Salak and project team members of IEEE Sarawak Subsection.
KUCHING – The IEEE (Institute of Electrical and Electronics Engineers) Sarawak Subsection's Humanitarian Technology team recently installed rechargeable generator at Sekolah Kebangsaan Salak located in Petra Jaya, Kuching.
The installation is part of the Alternative Lighting Project 2 (ALP) known as 'Free Energy: Calories for Electricity' project. Using free energy powered by the generator using bicycle at the school's innovation corner (Sudut Pusat Sumber), the objectives of the project are to generate clean and sustainable energy to light up the school compound at night, as well as to encourage students of SK Salak to exercise through cycling.
The team was jointly led by Chair for Humanitarian Technology Activities of IEEE Sarawak Subsection and electrical engineering lecturer Dr Then Yi Lung, and robotics and mechatronics engineering lecturer Dr Tay Fei Siang.
The proposed mechanism involves harvesting electricity using the pedal power from the bicycle, and perform energy conversion from kinetic to electrical energy by using the alternator installed on the bicycle. The students at SK Salak can cycle during their workout activity, and at the same time charge the battery to supply electricity during night time.
The ALP is in line with the Sustainable Development Goals (SDGs) initiated by the United Nations (UN) to provide quality education (Goal 4), and affordable and clean energy (Goal 7). With the generator installed at SK Salak, students will not only be able to have better learning environment, but also gain knowledge and skills related to renewable energy generation by using pedal power from the bicycles.
Additionally, the project helps to promote clean and renewable energy among rural communities, and expose students to STEM education in line with the Sarawak state government STEM initiative.
For more information and activities related to Alternative Lighting Project, visit the IEEE Sarawak Subsection website at http://sarawak.ieeemy.org.