Swinburne paths way to digital literacy in Sarawak with computer donations
March 16, 2020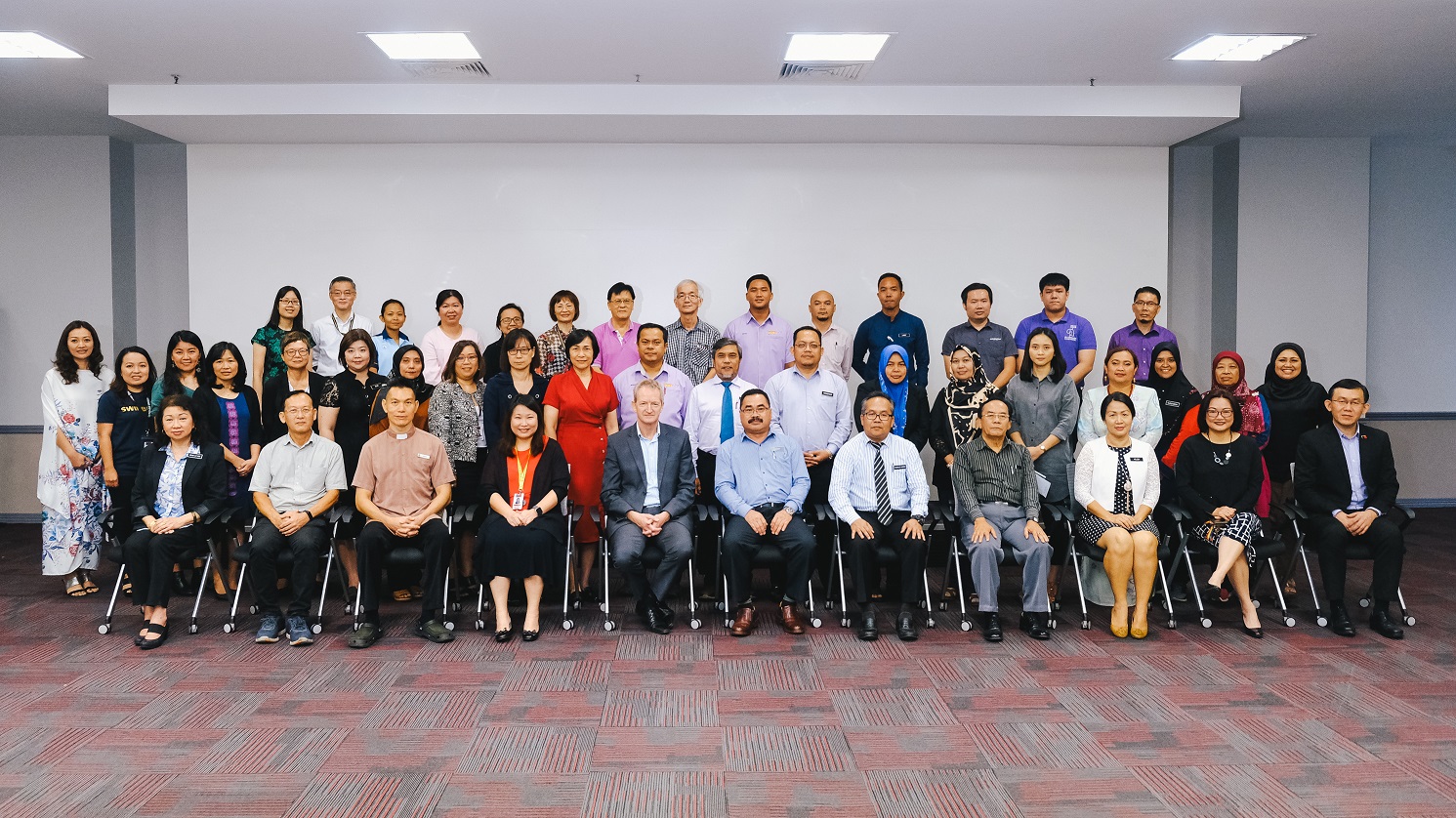 Professor Wilson (fifth left) and Hon (fourth left) with other representatives of Swinburne, recipient schools and NGOs at the Mock Handover Ceremony.
KUCHING – As part of Swinburne University of Technology Sarawak's ongoing effort to close the digital divide among the State's community, the university donated 190 used computers to various schools and non-governmental organisations (NGO) in Sarawak recently.
Between October 2019 and January 2020, the computers were distributed to 18 schools and six NGOs in Sarawak. As part of Swinburne's corporate social responsibility activities, the social programme ensures the sustainable reuse of IT equipment in good condition while providing increased access to e-Learning technologies.
During the Mock Handover Ceremony attended by school principals and NGO representatives, Swinburne's Deputy Vice-Chancellor and Chief Executive Officer Professor John Wilson remarked that the aim of the social programme was to bring positive impact to students and local communities for them to gain access to equipment needed to increase their digital literacy.
"The University Social Programme is timely as the Sarawak State Government begins the transformation into a digital economy where the use of digital technologies is enriching the way we live, communicate and thrive," said Wilson.
In collaboration with urban schools in Kuching, Tebakang and Tebedu, the programme was coordinated by the Swinburne's Student and Corporate Services Division and led by the university's Director of Administration Caroline Hon.
According to Hon, the university hopes that these contributions will provide additional resources to strengthen the use of information and communications technology (ICT) in both schools and NGOs.
"With additional computers, schools are empowered to better support 21st century teaching and learning activities, while NGOs can increase their effectiveness in providing services to the community," said Hon.
For more information about Swinburne, visit its website www.swinburne.edu.my, Facebook page (@swinburnesarawak), Instagram (@swinburnesarawak), Twitter page (@Swinburne_Swk) or YouTube channel (Swinburne Sarawak).