Swinburne Sarawak to award its best alumni in marking 20th Anniversary
June 9, 2020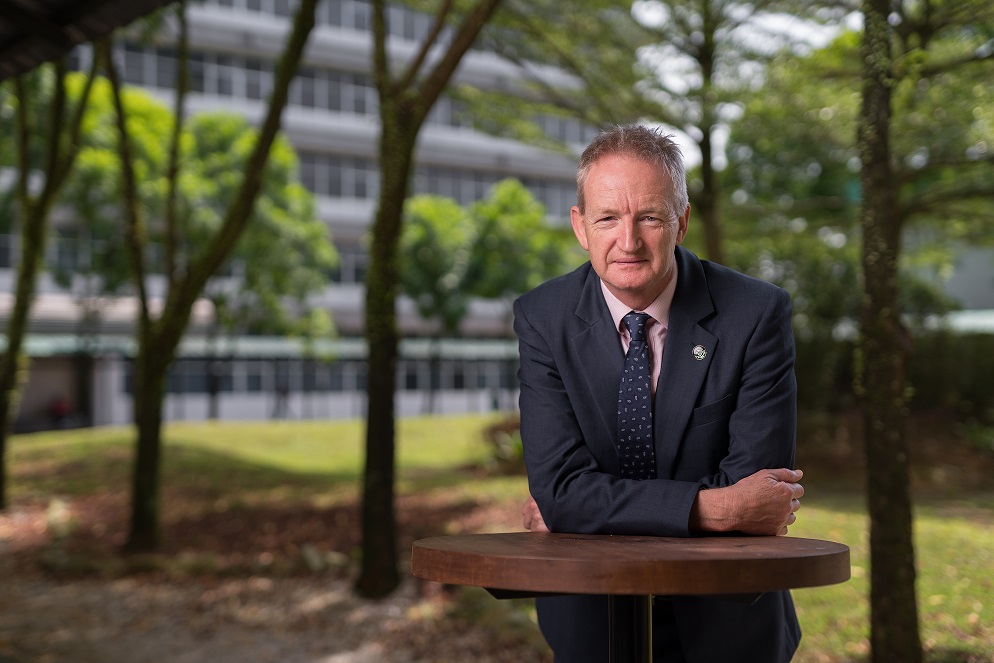 Deputy Vice Chancellor and Chief Executive Officer Professor John Wilson
KUCHING, 9 June 2020: An alumnus or alumna of Swinburne University of Technology Sarawak who has made significant contribution to industry and the community could be the recipient of a prestigious award before the year ends.
Swinburne Sarawak recently launched the Distinguished Alumni Award, the first of its kind by the university, in conjunction with its 20th anniversary this year.
Its academic and professional staff and alumni have been invited to nominate outstanding candidates for the award, which amongst others, includes a trophy and RM2000 cash prize.
All Swinburne Sarawak graduates are eligible to compete for the award. This includes those who had completed their studies entirely at Swinburne Sarawak or had done part of their studies on exchange at Swinburne's Melbourne campus, or those who had transferred to Swinburne in Melbourne to complete their studies. 
The competition is expected to be stiff as the Sarawak campus has to date produced thousands of graduates since it opened its doors in 2000. Its first batch of students graduated four years later in 2004 and since then it has continued to produce hundreds more each year.
"We are proud that Swinburne Sarawak has produced more than 7,000 graduates in our 20-year history. Many are in the prime of their career in a range of industries whilst many have also dedicated their time to community service," said Swinburne Sarawak Deputy Vice-Chancellor and CEO Professor John Wilson. 
"We strongly encourage our alumni and staff to nominate an individual that they think has excelled in industry or has made an outstanding contribution to the community," he said. 
The university hopes that the award will inspire its alumni and current students, and encourage its graduates to utilize their education for professional advancement as well as to make a difference in their community.
In addition, it hopes that the award demonstrates the commitment of Swinburne Sarawak in providing quality higher education to support industry, and in developing the human capital Sarawak needs for its continued growth.
Nominations, which can be made online, must be submitted by Friday, 28 August, 2020. 
For more information or to nominate a candidate, go to https://swinburne.edu.my/events/20th-anniversary/alumni-award.html
All nominations will be assessed by a panel consisting representatives of the university's senior management while the date for the presentation of the award will be decided later.