Swinburne Sarawak collaborates with Thai university on research, academic and cultural fronts
December 4, 2019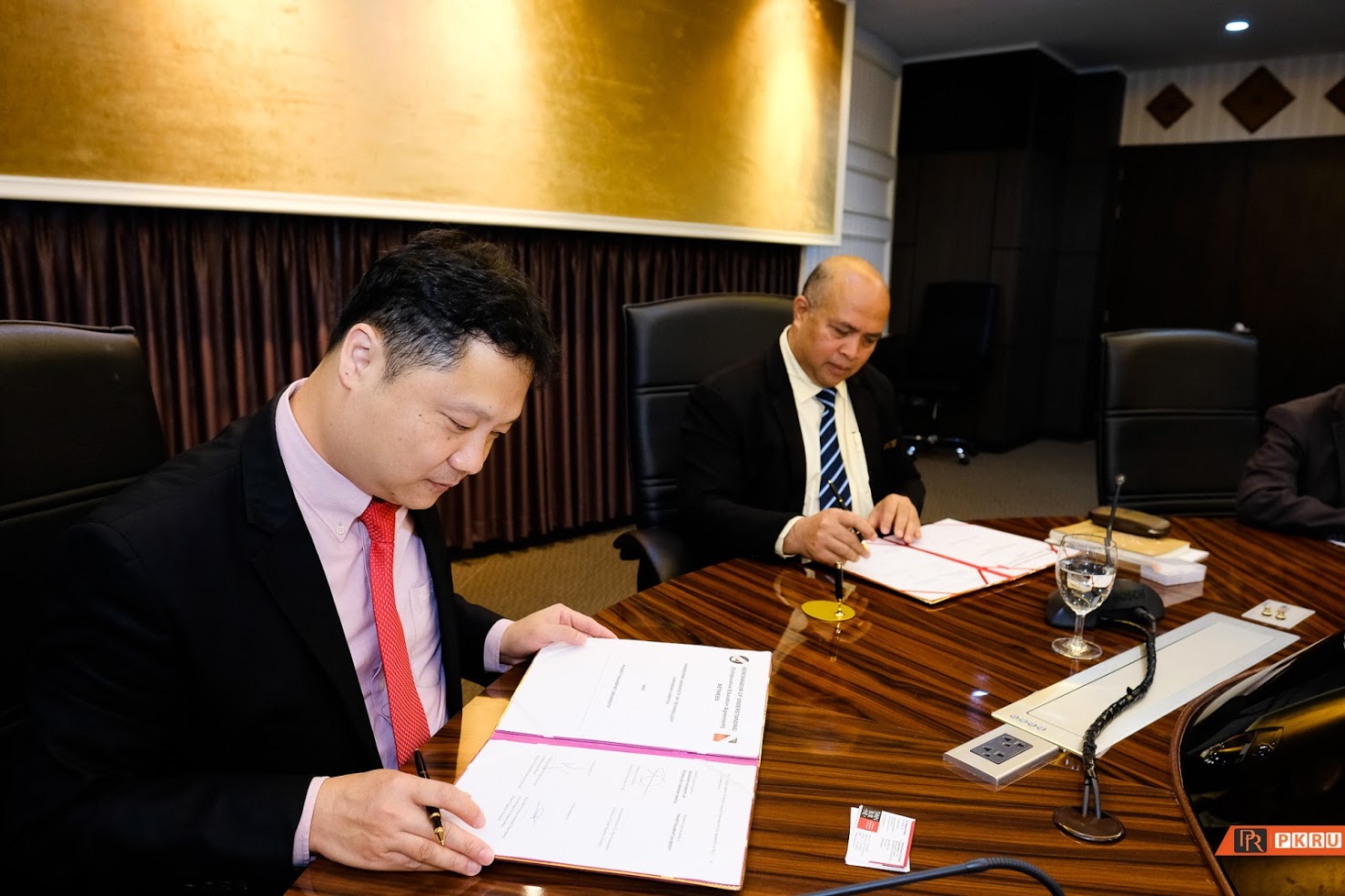 Swinburne Sarawak's Professor Wallace Wong and President of Phuket Rajabhat University, Assistant Professor Dr Hiran Prasarnkarn (right), signing the MoU.
KUCHING – Swinburne University of Technology Sarawak Campus recently signed a memorandum of understanding (MoU) with Phuket Rajabhat University to develop academic, educational and cultural co-operation.
Both universities have agreed to develop an action plan to conduct collaborative activities in research, postgraduate programs, English language enhancement as well as cultural immersion programs.
Potential activities discussed include the exchange of academic staff between both universities, collaborative research projects especially in the field of tourism and hospitality, and English language enhancement courses for staff and students of Phuket Rajabhat University.
Also discussed were the delivery of joint masterclasses of Swinburne Sarawak's MBA (International) and MA TESOL postgraduate programs at the Thai university in Phuket.
Signing the MoU for Swinburne Sarawak was Professor Dr Wallace Wong, CEO of Swinburne Innovation Malaysia Sdn Bhd and Director of Future Projects, while the signatory for Phuket Rajabhat University was its President, Assistant Professor Dr Hiran Prasarnkarn.
"This collaboration is in line with our regional engagement strategy. There are much to learn from our Thai peer, especially in the field of tourism and hospitality, and much to share with them especially in research, master and English programs. Such engagement adds richness to student learning experience and enhances the breadth and depth of research at both universities," said Professor Wallace Wong.

Also present to witness the MoU signing were senior officers and academics from both universities.