Swinburne Sarawak's academician invited to speak at World Economic Forum on ASEAN
May 5, 2017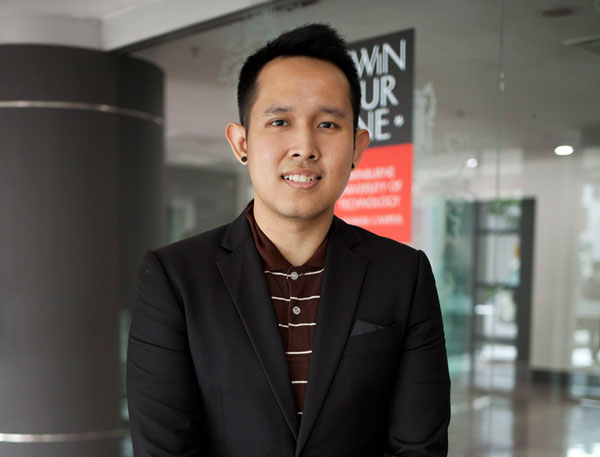 Lim Weng Marc: The meeting is timely as it connects and encourages impactful collaborations between academia, industry, government, and civil society.
KUCHING – Dr. Lim Weng Marc from the Faculty of Business and Design, Swinburne University of Technology Sarawak Campus, will be speaking at the World Economic Forum on ASEAN which will be held in Phnom Penh, Cambodia from 10 to 12 May.
Dr Lim will speak about the future of consumption at the Shaping the Future of Consumption session where he will contribute ideas and thoughts on the forces that will shape the region's consumption over the next decades.
The session seeks to understand the fundamental needs, attitudes, and behaviours of consumers; explore technology-led innovation, including start-ups and business models to support evolved models for consumption; and identify regulatory frameworks that ensure sustainable and inclusive consumption-led growth.
According to Lim," The meeting is ideal and timely to bridge silos and to connect and encourage meaningful and impactful collaborations between academia, industry, government, and civil society in the pursuit of shaping the brightest future for the region."
As an expert in human behaviour and the strategies needed to encourage behavioural changes, Lim has received many professional accolades. His most recent work is published in the European Journal of Marketing, Industrial Marketing Management, Journal of Business Research, Journal of Strategic Marketing, Marketing Intelligence and Planning, and Marketing Theory, among others.
He notes, "the key to shaping future consumption in the region sustainably is not to outrightly reject existing consumption practices, but to offer choices and opportunities for consumers to redirect consumption in ways that continue to meet their needs and wants with minimum economic, environmental and social costs—one example is to consume by means of sharing through the sharing economy, which redirects the focus of consumption from product ownership to product access."
Dr Lim is also a Global Shaper at the Global Shapers Community (Kuala Lumpur Hub). An initiative of the World Economic Forum, the Global Shapers Community is a network of dynamic, entrepreneurial, and socially-engaged young leaders who are committed to working towards positive and tangible impacts through local projects.
At Swinburne, he is an Associate Director of the Swinburne Sarawak Research Centre, a Program Leader of the Swinburne Social Innovation Research Institute, and a Senior Lecturer in the Faculty of Business and Design. His doctorate is in the areas of business and economics (management and marketing) and his postdoctoral professional certificates are in the areas of leadership and strategic management from Cornell University—an Ivy League university in the United States.
The World Economic Forum is a not-for-profit foundation that strives to demonstrate entrepreneurship in the global public interest while upholding the highest standards of governance. The meeting in Cambodia will commemorate ASEAN's 50 years of deepening unity, rising prosperity, and encourages discussion in relation to globalisation, connectivity, and youth.
Other notable speakers at the Forum include Dato' Sri Nazir Razak, Chairman of CIMB Group, and Tan Sri Anthony Francis Fernandes, Group CEO of Air Asia.