Swinburne Sarawak's award recipients' eager to experience new environment abroad
August 7, 2018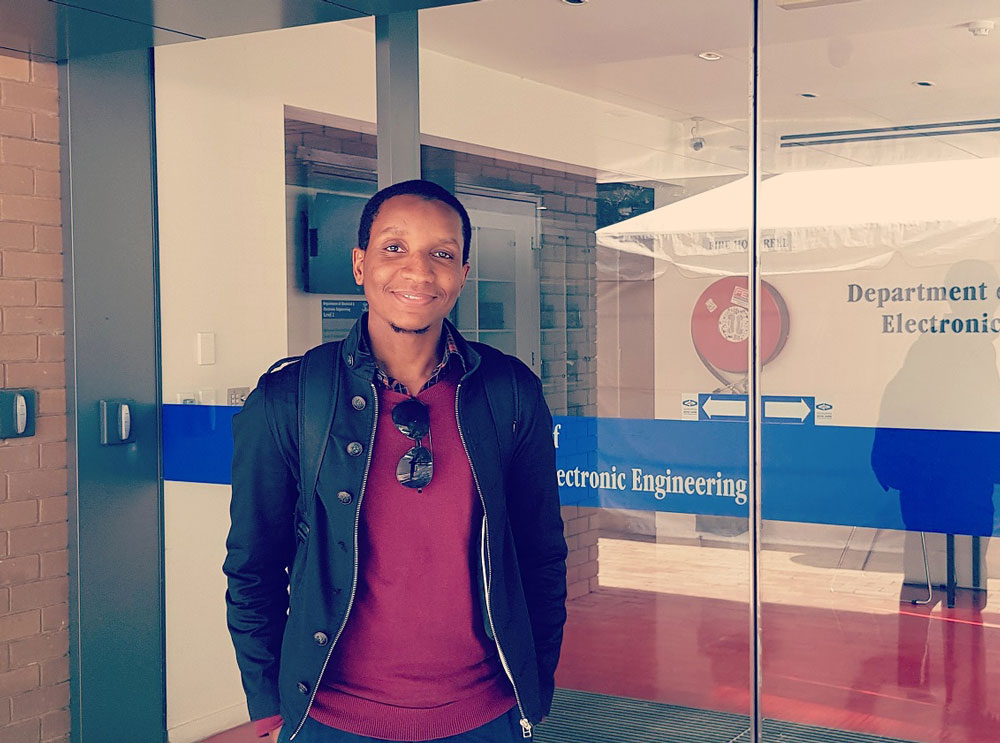 Second-year PhD (Electrical Engineering) student Abdulkadir Muhammad Lawan.
KUCHING – Three postgraduate students of Swinburne University of Technology Sarawak Campus (Swinburne Sarawak) were awarded the 2018 DVC Travel Award that will see them being hosted by established organisations in Australia and the UK.
Second-year PhD (Electrical Engineering) student Abdulkadir Muhammad Lawan and final-year PhD (Biotechnology and Cardiac Diseases) student Jong Siu Mei will be hosted by University of Liverpool, UK and Central Queensland University, Australia respectively, while Sim Chun Hock will undergo placement at the Commonwealth Scientific and Industrial Research Organisation (CSIRO), Australia.
The annual award enables students to experience the research settings and facilities of top world-class universities or highly established research centres. With the placement, it will facilitate the development of international networks and knowledge sharing to further enhance the students' learning exposure.
Abdulkadir, 30, is humbled by the opportunity to represent Swinburne Sarawak in a global community. The Nigerian from Kano State said the award will enable him to broaden his research knowledge and establish new networks with fellow researchers in his field.
His research titled 'Compact Rectenna for Wireless Energy Harvesting' focuses on the use of rectifying antenna or 'rectenna' in wireless power transfer, an emerging technology where electronic devices are able to replenish their batteries without the use of wires. Some of its application areas include wireless charging of mobile devices, powering medical implants without carrying out invasive medical procedures, powering sensors for Internet of Things (IoT) deployment and many more.
Despite the many investigations done on the rectenna since its emergence in the 1960s, there is still a large gap to be filled before its full deployment for commercial use. In addition to addressing challenges such as designing stable matching networks, widening the operating bandwidth to accumulate power from multiple sources and increasing output power, Abdulkadir's research also seek to produce a compact unit so that it can be integrated in the ever shrinking electronic devices nowadays.
"At the conclusion of my research, a novel energy harvesting technology will be showcased targeting to power up electronic devices from a few metres away," commented Abdulkadir, who aims to cut the last wires by providing efficient wireless power so that devices can truly be mobile in the future.
Meanwhile, Jong's research area delves into the association of leucocyte telomere length with myocardial infarction or commonly known as heart attack. Titled 'The Telomere Effect', her research explores the length of a genetic code that lies at the end of our chromosomes named telomere, which is linked to inflammation and age-related diseases including heart attack.
"In theory, the shorter our telomeres, the more vulnerable we are to heart disease," remarked the 28-year old.
In order to predict whether a heart attack patient will recover or have a second attack, a comparison of the telomere lengths is done between patients who suffer from heart attack and healthy individuals in a longitudinal study, drawing a link between telomeres, time and heart disease.
"Although it is difficult to prove conclusively whether the shortening of telomeres increases the risk of the disease or the disease per se leads to telomere attrition, it may be possible for us to gauge our body's regeneration by analysing the telomeres at the ends of our DNA strands. The best part about this telomere research is that it is quantifiable, hence, it is naturally evident," said Jong.
The Kuching lass looks forward to the challenges and growth that will be part of her journey in Queensland. She hopes to bring this major research into practical use in near future, and that it would aid in the management and treatment procedure of heart attack patients in hospitals.
For more information about Swinburne Sarawak, visit the university's website (www.swinburne.edu.my), Facebook page (Swinburne University of Technology Sarawak), Instagram (@swinburnesarawak), Twitter page (@Swinburne_Swk) or YouTube channel (Swinburne Sarawak).