Swinburne student and Sukma golfer hits hole-in-one
May 14, 2018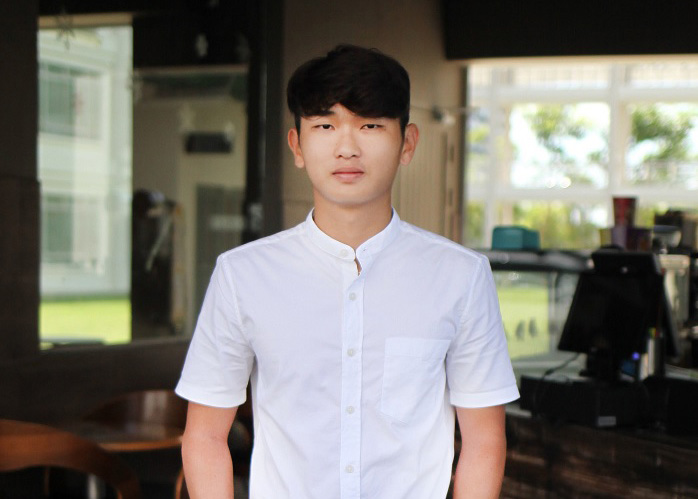 Foundation business student and Sukma golfer Aziel Teo Ken Yi.
KUCHING – Being a full-time student doesn't stop Aziel Teo Ken Yi from performing well in his favourite sport, golf.
Teo, a Foundation business student from Swinburne University of Technology's Sarawak Campus and also a Sukma golfer, hit his first hole-in-one at the recent 49th edition of the SGA Sarawak Amateur Open Golf Championship. The 19-year-old aced the hole-in-one at Hole 3, Matang/Santubong course to bring home the Lexus NX300 Urban car prize worth over RM300,000.
Teo took the initial step in golfing at the tender age of nine following the footsteps of his father who is also an avid golf player. He began his Sukma journey four years ago, competing in Perlis in 2014 and his hometown Sarawak in 2016. He did fairly well in the latter event where he was placed 4th for individual event and 3rd for the team event.
Commenting on his study and sports balance, Teo said he manages his studies and golf practice by planning a weekly schedule that accommodates golf practice three to four times a week. He added that one of the ways he stays motivated is by setting new and challenging goals where it will drive him to do his best to achieve these goals. He applies the same principles in both studies and sport which is to have great determination and be focused.
On his advice to the youth, Teo encourages them to take part in any sporting activities as it contributes towards healthy and productive mind and body.
"Don't be afraid to set higher goals as a way to inspire yourself. Only by striving hard to achieve each of these goals are you able to progress. Even if you fail, be humble enough to learn and better yourself along the way," said Teo who plans to pursue his degree in finance.
Where his future planning is concerned, the young man hopes to improve both his academic standing and golfing skills to enable him to excel further. He looks forward to participating in his next tournament, the Malaysian Amateur Open at KGSAAS in Kuala Lumpur next month, which will be part of the Sarawak team's preparation for Sukma XIX in Perak this September.
Due to strong demand, Swinburne's Sarawak campus has launched a July Foundation course intake commencing 16 July 2018. A Foundation course is a pre-university preparatory course which offers students a quicker and supportive pathway to pursuing undergraduate studies in their preferred discipline after finishing high school. Upon completion, students of the university can go on to enrol directly in its business, design, science, engineering or computing degree programmes.
For more information about Swinburne's Sarawak campus, visit the university's website (www.swinburne.edu.my), Facebook page (@swinburnesarawak), Instagram (@swinburnesarawak), Twitter page (@Swinburne_Swk) or YouTube channel (Swinburne Sarawak).