Swinburne's engineering students design solutions for 3 villages
August 10, 2018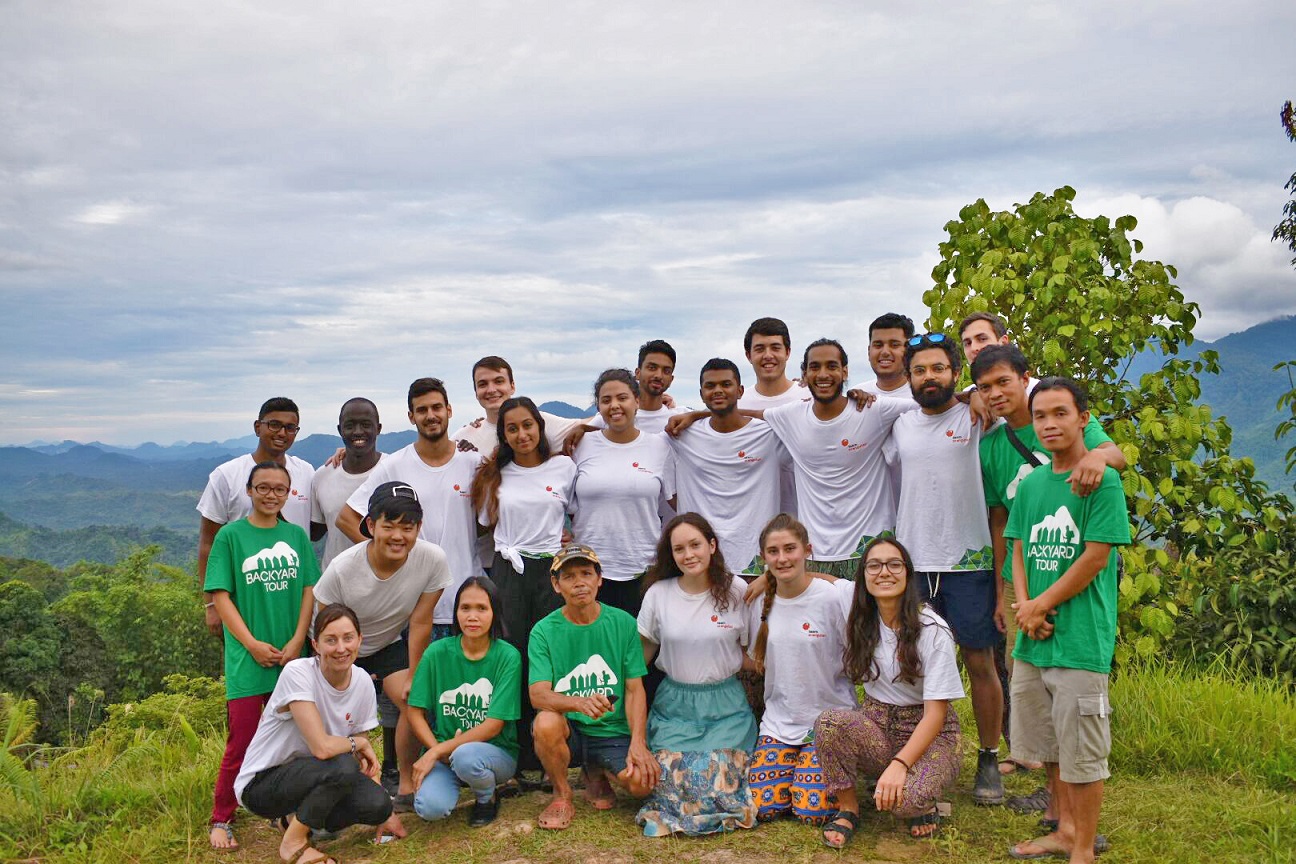 The students and representatives from Backyard Tour at Kampung Kiding.
KUCHING – Swinburne University of Technology Sarawak Campus (Swinburne Sarawak) hosted 47 engineering students from its main campus in Melbourne, Australia last month who were in Kuching for the Humanitarian Design Summit.
The Humanitarian Design Summit is an immersive 14-day study tour led by Engineers Without Borders (EWB) Australia, a community organisation that aims to create social value in engineering by developing skills, knowledge and appropriate engineering solutions.
The summit programme was designed to broaden engineering students' perspectives of design and engineering in a complex, cross-cultural environment where it teaches hands-on skills drawn from Engineer Without Border's community engagement principles and approaches. Students are challenged and supported to develop an understanding of the role engineering and technology played in contributing towards positive social impact, with a heavy focus on understanding the strengths and desires of the user. 
On board the programme were students from various engineering disciplines including mechanical, civil, mechatronics and industrial design. Also part of the team were students from Swinburne Sarawak, electrical engineering student Bryan Chung and civil engineering student Caleb Low.
Throughout the programme, the students worked alongside two community organisations in Sarawak, Backyard Tour and Adventure Alternative Borneo, where these partners helped facilitated their stay in the targeted villages namely Kampung Kiding, Kampung Begu and Rumah Panjang Tuba.
On the first five days, the students participated in workshops and learning activities in Kuching that focused on development, language, cross-cultural communication and human centred design sessions. Afterwards, they spent six days in the villages where they stayed with host families and learned practical fieldwork skills such as interviewing, observing design opportunities and developing ideas from community led discussions in a team design project.
Back in Kuching, students presented their design ideas and prototypes to solve problems that they encountered during their stay. Representatives from the villages and community organisations were also present where they were able to ask questions and take ideas back to their community for possible implementation.
According to Low, the study tour was a once in a lifetime experience where he not only got to explore and redefine the field of engineering but also learnt about his own strength and weaknesses. Meanwhile, Swinburne Sarawak's Deputy Head of School of Engineering Dr Chua Hong Siang opined that the programme is a good platform for engineering students to apply their skills to the real world to solve problems and consequently ease the burden of the local community.
EWB representative Sarah Herkess whose team was hosted by Kampung Begu, acknowledged the support rendered by Swinburne Sarawak, the villagers and three local guides who assisted them with their stay in four different houses, adding that the guides have keen interest in developing tourism opportunities in the village.
"Swinburne Sarawak was extraordinarily helpful in assisting us with this programme, especially Associate Professor Ir. Dr Sim Kwan Yong and Dr Chua Hong Siang from the Faculty of Engineering, Computing and Science. We would also like to thank the Faculty Manager Audrey Chong Hui Kian, as well as Zarina Ibrahim and Jordan Anthony Layan from International Student Services, and all other team members for their support," said Herkess.
For more information about Swinburne Sarawak, visit the university's website (www.swinburne.edu.my), Facebook page (@swinburnesarawak), Instagram (@swinburnesarawak), Twitter page (@Swinburne_Swk) or YouTube channel (Swinburne Sarawak).