Swinburne's Foundation in Business offers pathway to ACCA recognition
January 25, 2019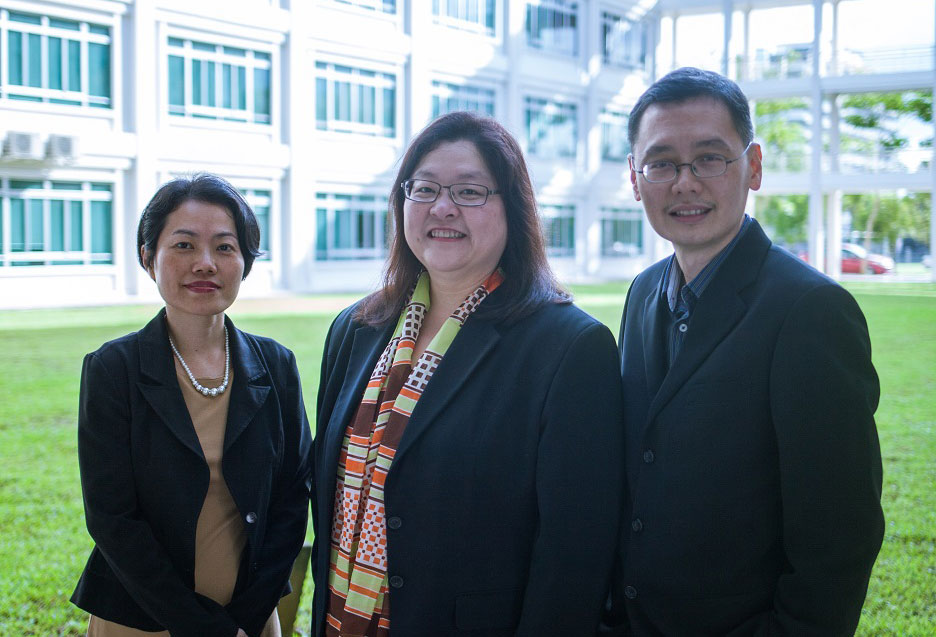 (L-R) Head of School of Foundation Studies Su Sueh Ing, Professor Lee Miin Huui and Dr Fung Chorng Yuan.
KUCHING – Swinburne's Sarawak campus entered the new year with a positive note, achieving yet another excellent results in the ACCA (Association of Chartered Certified Accountants) UK, December 2018 professional examination.
In the latest examination, students sat for three papers namely Strategic Business Leaders (SBL), Advanced Performance Management (APM) and Advanced Audit and Assurance (AAA).
Swinburne students performed remarkably well where the pass rates achieved in all three papers surpassed the ACCA World Pass Rates. The most notable one was APM paper where Swinburne pass rate was 17% above the world pass rate.
The majority of the university's ACCA students are in their second and final-year study majoring in Accounting or Accounting and Finance degree. Under the Swinburne ACCA Accelerate programme, students have the benefits of sitting for ACCA professional examination while pursuing their studies in university, thus, giving them an early start to a career in accounting, finance, business and management.
According to Swinburne's Discipline Leader for Professional Courses and lecturer for SBL Dr Fung Chorng Yuan, this is the fifth ACCA exam sittings for Swinburne students since September 2017. Out of these five, Swinburne's Sarawak campus managed to surpass the ACCA World Pass Rates in four sittings.
"The innovative teaching methods and support from full-time teaching staff of the university have helped many Swinburne students excel in the examinations and pursue their dreams of becoming professional accountants through our ACCA Accelerate programme," remarked Dr Fung.
Swinburne's Dean of Faculty of Business, Design and Arts Professor Lee Miin Huui commented that many of the ACCA students started their academic path in Swinburne as foundation students. Swinburne's Foundation in Business course is a one-year, pre-university preparatory course which offers students a quicker and supportive pathway to pursuing undergraduate studies in their preferred discipline.
Upon completing their SPM or UEC examinations, school leavers can opt to pursue their higher education journey by enrolling into Swinburne's Foundation in Business course that leads to undergraduate majors in accounting, finance, accounting and finance (double major), human resource management, international business, management, management and digital media (double major), or marketing.
The Foundation course not only equip students with the essential academic and communication skills but also critical and analytical thinking skills. Its core units encourage creativity and innovation, while its stream-specific units develop further understanding of the majors available.
The undergraduate courses are carefully monitored for their academic quality, career relevance, and compliance with Malaysian and Australian qualifications standards. Swinburne's business courses are accredited and recognised by the Association of Chartered Certified Accountants (ACCA), CPA Australia, Chartered Accountants Australia and New Zealand (CAANZ), and the Chartered Institute of Management Accountants (CIMA).
Application is now open for enrolment into Swinburne's 2019 intakes. Classes will commence on 4 March for degree and postgraduate programmes, and 8 April for foundation and diploma programmes.
Swinburne is currently extending its counselling hours to include Saturday and Sunday, from 11am to 4pm throughout January to April. This is in addition to its existing weekday counselling hours from 8.30am to 5.30pm. Prospective students are welcomed to visit the campus for course counselling with the education counselling team.
For more information about Swinburne, visit www.swinburne.edu.my, Facebook page (@swinburnesarawak), Instagram (@swinburnesarawak), Twitter page (@Swinburne_Swk) or YouTube channel (Swinburne Sarawak).