Swinburne's new Bachelor of Media and Communication caters to global digital demand
April 5, 2021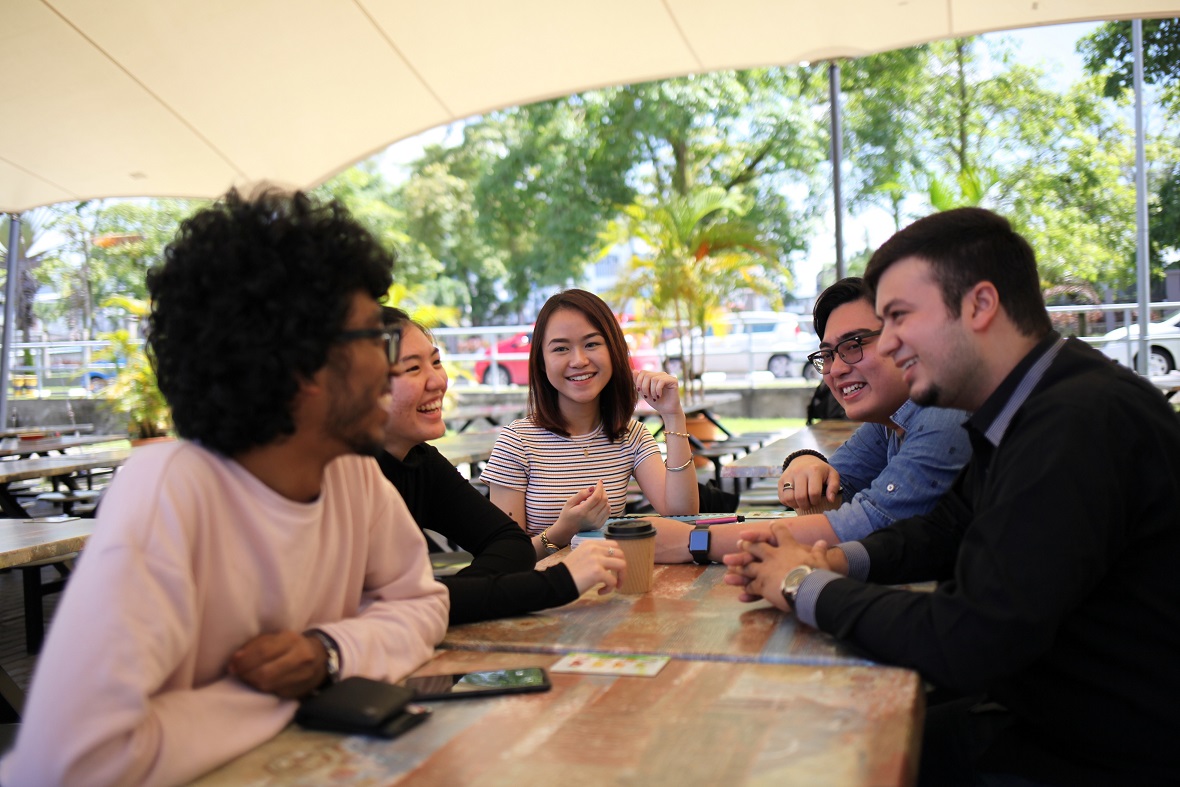 Apply now for new Bachelor of Media and Communication programme, August 2021 intake.
KUCHING – A flexible degree programme that enables students to combine social media with design, marketing, management, and information technology is one of the main features of Swinburne's new Bachelor of Media and Communication programme.
The three-year programme best suits students who are keen to pursue a career in the media, communications and multimedia industries. Graduates can potentially be hired as Content Creator, Social Media Analyst, Brand Manager/Strategist, Communication Manager/Director, Public Relations Manager, Marketing Executive, or even as an App Developer.
Linking theoretical and practical knowledge and skills needed to operate effectively in diverse settings, the programme offers students the opportunity to learn how the media is evolving through examining issues such as ownership, control of the media and the impact of new media technologies on society.
In Year 1, students will learn units such as Introduction to Media Studies, Innovation Cultures: Perspectives on Science and Technology, Professional Communication Practice, Media Content Creation, Global Media Industries, and more. Entering Year 2, students will delve into units such as Digital Communities, National Media in a Globalised World, Sports/Advertising/Media, and other units.
Meanwhile in Year 3, they will explore further on Media Analytics and Visualisation, Media and Communication Project (Capstone unit), Researching Social Media Publics (research unit), and other units. For the Capstone unit, students can choose to do an internship or work on a media project such as short film, art, advertising campaign or related project.
In an increasingly competitive and online world, social media knowledge will be an added advantage for fresh graduates regardless of the industry, from the government, non-profit to private sector. They will be able to communicate information most effectively at times of crisis, or promote a brand or product in the most creative ways when the local and international marketplace becomes more and more competitive.
"The introduction of this programme is also in line with the Sarawak State government initiatives to develop the digital economy to serve not only the public but also the tourism and agricultural sectors. There is an urgent need for more graduates with technical and communication skills, as well as the need to develop Sarawak-based creative industry, as evidenced by the launching of Sarawak's very own television station TV Sarawak in October 2020.
Furthermore, international streaming services such as Netflix and Disney+ are increasingly turning to local content producers to diversify the creation of their content as well as to appeal to local audiences. We will need more graduates skilled in advanced social media knowledge, as well as critical thinking and communication skills to help develop local talent in various areas," Dr Chin said.
She added that the programme is taught by qualified staff who are equipped with doctorate degree, international teaching experience and reputation, and who are actively involved in media research works.
Application for August 2021 intake is now open. For programme or application details, contact Swinburne's Education Counsellor via WhatsApp at 019-819 6353 or email to study@swinburne.edu.my.
For more information about Swinburne, visit its website www.swinburne.edu.my, Facebook page (@swinburnesarawak), Instagram (@swinburnesarawak), Twitter page (@Swinburne_Swk) or YouTube channel (Swinburne Sarawak).