KUCHING – Two experts from the United States will speak at a seminar on Emerging green technologies in heating, ventilation, air-conditioning and cooling (HVAC) water treatment and mechanical system optimisation which will be held at Swinburne University of Technology Sarawak Campus on 30 June.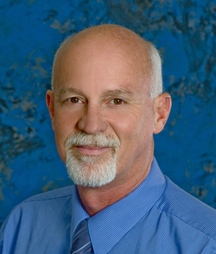 Speaking at the event jointly organised by the American Society of Heating, Refrigeration and Air-Conditioning Engineers (ASHRAE), Malaysia Chapter, Kuching Section and Swinburne Sarawak Campus will be Don Gray and Danny Miller.
Gray is a water, mechanical and electrical engineer who has served as a scientist for leading organizations including Texas Instrument, Boeing, Rockwell International, US Department of Defence and NASA.
He was principal investigator for numerous R&D activities on environmental sustainability, energy conservation, manned space travel, HVAC water treatment, hydronic equipment design, chemical processes, drinking water treatment, and sea water applications.
Gray has numerous US patents for water purification systems and equipment. He is the inventor of Clean CT-01TM, an environmentally friendly HVAC water treatment technology.
An experienced public speaker, Miller is an expert in commercial building energy efficiency strategies. He has been in the HVAC industry for 32 years, having held positions from controls specialist to general manager.
Miller is also owner and managing principal of Performance Mechanical Group, a 24-year-old multi-million dollar full-service HVAC company with in-house engineering and design capability.
"The one-day seminar will explore emerging green technologies as strategies to maximize HVAC system efficiency in the areas of optimized mechanical performance and environmentally friendly water treatment," said Alex Chai, the organising secretary of the seminar, and executive director of The Great Little Water Company Sdn Bhd.
Chai said the seminar, which also covers fundamentals such as best engineering practices, is relevant to those from mechanical and electrical engineering, environmental engineers, water engineers, chemical engineers, facility operation managers, maintenance engineers, building owners, project managers, government officials, academia and engineering students.
"As society shifts towards sustainability, we believe that exposure to the latest green technologies and best practices will greatly benefit their organization," said Chai.
The seminar is supported by the Institution of Engineers Malaysia and has been approved by Board of Engineers Malaysia and carries eight Continuing Professional Development points.
Closing date for registration is 26 June. Those who are interested to attend the seminar may contact Ir. Robert Tan, ASHRAE Malaysia Chapter, Kuching Section Chairman at 012-808 2338 or 082-368 955; Alex Chai, organizing secretary, at 012-2200 165; or email ashraekuching@gmail.com.