Study Abroad is a program designed for students currently studying at an overseas institution, to spend a semester or two, at Swinburne Sarawak. All students should have a good academic history and be proficient in English.
Destination Kuching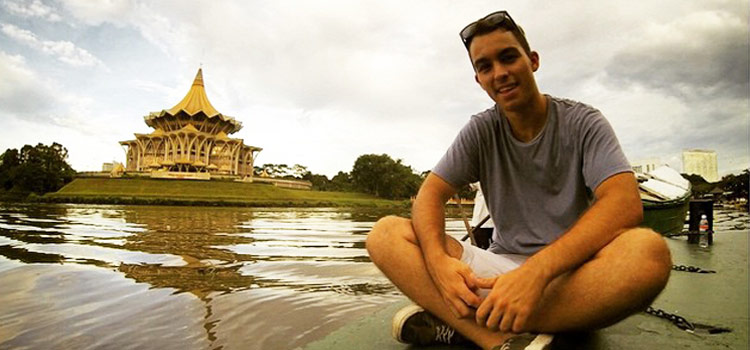 The Kuching Waterfront is 'self-contained' with facilities for entertainment, relaxation, cultural and arts appreciation.
Photo credit: Nicholas Nielsen
Swinburne Sarawak's campus is situated in Kuching, the capital city of the state of Sarawak.
Most visitors would notice that Kuching is clean and its environment very green. Its city centre is well preserved and very compact; almost anything worth seeing can be reached by foot. There are many places for shopping, dining and entertainment. Kuching hosts several international festivals annually, the most notable being the Rainforest World Music Festival.
Just outside the city, attractive beaches along with hotels and resorts offering packages that suits the travelling needs of every visitors. A number of national parks are also within reach of the city.
The Swinburne Sarawak experience
Swinburne's Sarawak campus is 10 minutes by car from the Kuching city centre. The 16.5 acre campus hosts about 4,000 students pursuing a range of courses. International students come from more than 60 countries.
The university offers a supportive and peaceful environment where students can enjoy the use of a lecture theatre, a library, multi-purpose hall, as well as Wi-Fi among others.