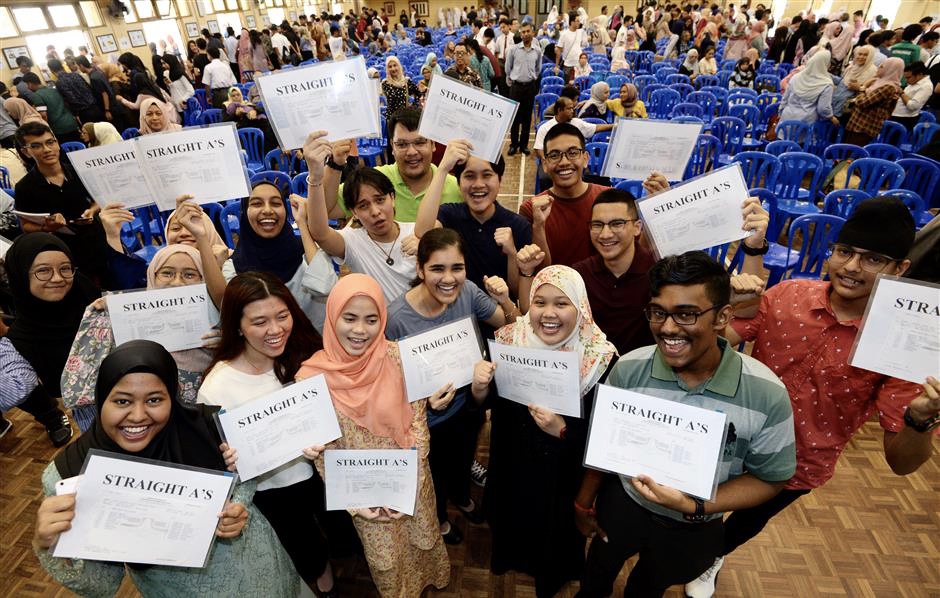 Photo courtesy of The Star

As confirmed by the Ministry of Education (MoE), students who sat for the Sijil Pelajaran Malaysia (SPM) in 2019 will be able to check their SPM results this 5 March 2020 at 10am.
Whether your heart is racing in excitement, or just full-blown terrified to know your results, here are four ways you can check your grades on results day.
1) ONLINE VIA MOE's PORTAL


As long as you have Internet, the easiest way for you to check your SPM results online is through Ministry of Education's website following these steps:
Go to MoE's Semakan Keputusan Peperiksaan website.
Enter your IC number (with no spaces or dashes) and your examination number ('angka giliran').
Click on the Semak to display a brief summary of your results. If you wish to check your full results, you will still need to obtain it from your school.
2) VIA SMS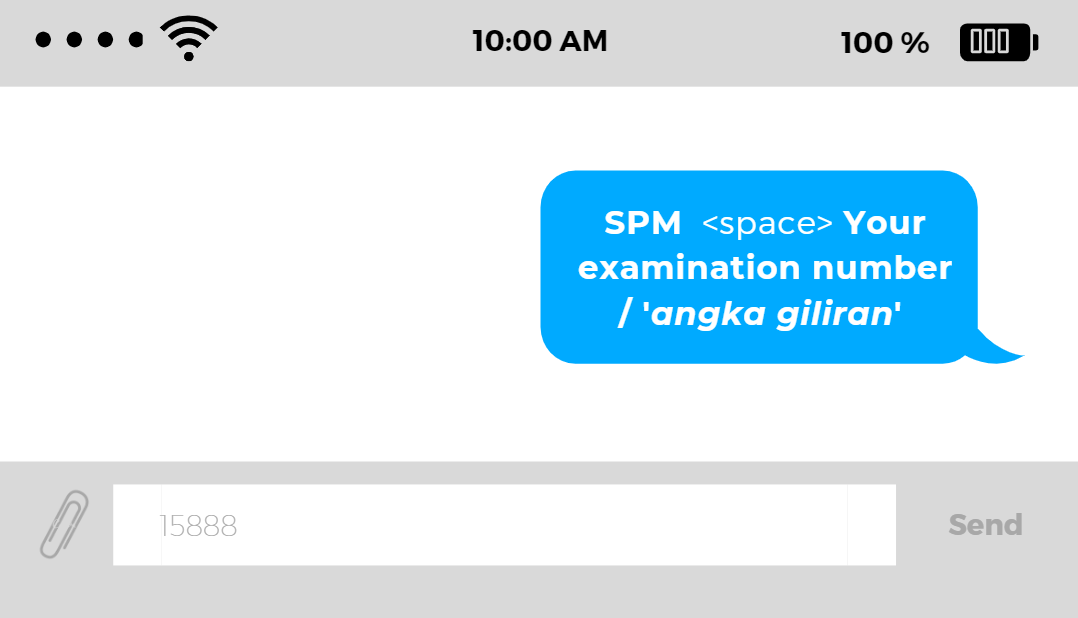 How to check your SPM results via SMS
Another convenient way to check your SPM results is through SMS using the mySMS15888 service.
Type SPM <space> Your examination number/ 'angka giliran' and send to 15888.
This service will be active from 10am (5 March 2020) until 6pm (11 March 2020). Do note that this method does incur SMS charges.
3) VIA THE E-LEMBAGA PEPERIKSAAN APP
You can also check your SPM results using the e-Lembaga Peperiksaan app. However, this method is currently only available for Android users.
4) AT YOUR SCHOOL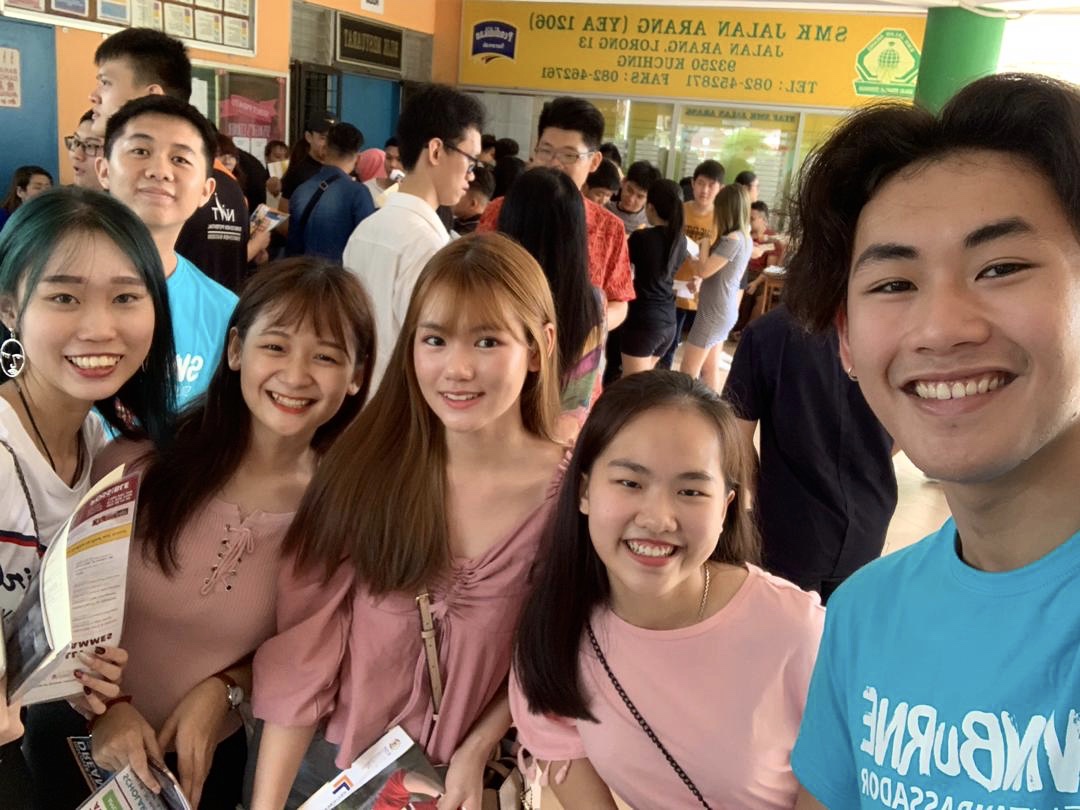 Undoubtedly, the most fun way of obtaining your results would be the good ol' fashion method of heading back to your school to collect your results. The excitement of meeting your ex-classmates and bumping into your school teachers certainly beats the scare of checking out your results alone.
In the case that you are unable to attend, you can also send a representative to collect your results on your behalf using your IC number.
If you are already looking into enrolling into universities or applications for scholarships and financial aid, going back to school is also a great chance for you to get your relevant documents certified such as:
MyKad
Birth Certificate
SPM qualification result/certificate
Records or certificates of participation in extracurricular activities
Certificates of achievement/excellence
Now that SPM results are coming out, what's next? Should you enter foundation? Take up a diploma?
From business, design, engineering, science, computing and all the various study options out there, how do you know what you are qualified for and what interest you?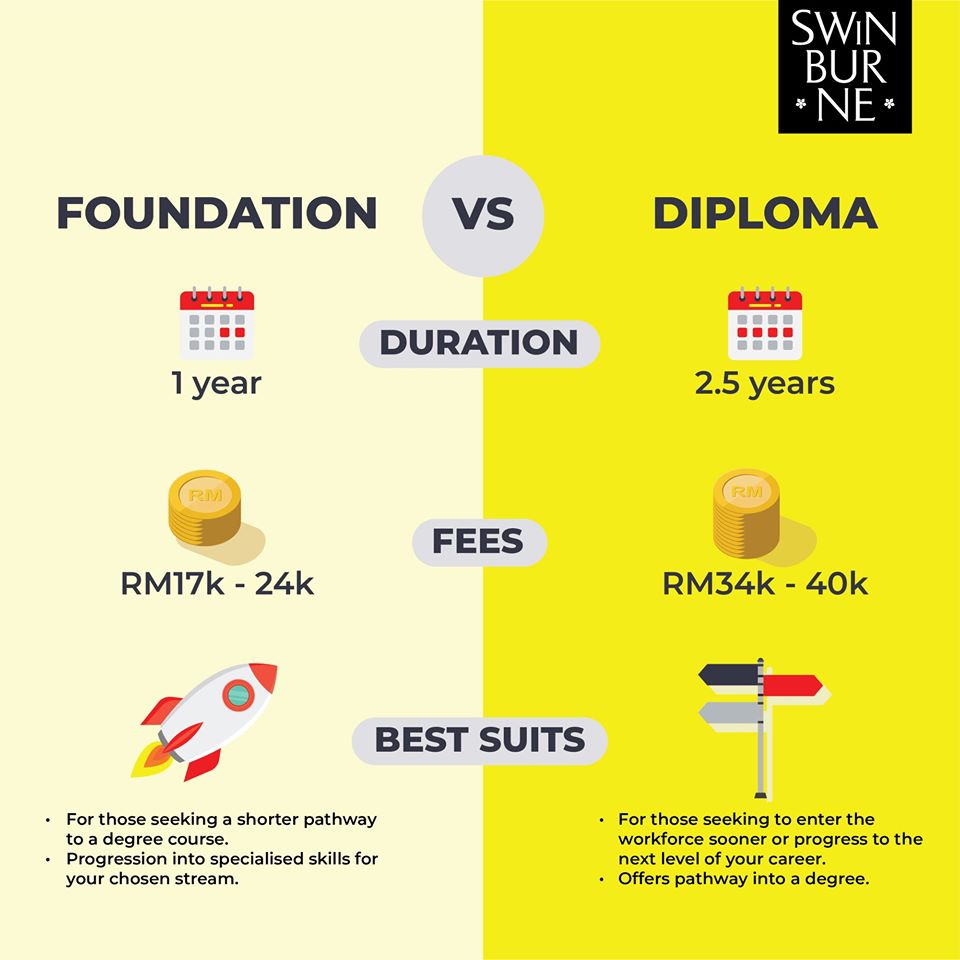 Foundation VS Diploma programme pathways at Swinburne

Luckily with our course planner tool, you can take a quick survey to check your course and scholarship eligibility based on your exam results!
It's as easy as 1, 2, 3. So find the course that's perfect for you based on a combination of your qualifications and interests.
Take the survey to find the course which best suits you here.
---
Swinburne Sarawak offers foundation and diploma studies which help you meet the entry requirements for bachelor degree studies.
The following courses are offered at Swinburne:
Foundation
Swinburne Foundation Studies (Business)
Swinburne Foundation Studies (Design)
Swinburne Foundation Studies (Engineering/Science)
Swinburne Foundation Studies (Information Technology/Multimedia)
Diploma
Diploma of Business Management
Classes for Foundation and Diploma programmes commence on 13 April 2020. Apply for an intake by filling in our online application form.
Take the chance to learn more on our courses, meet our student ambassadors, or go on a campus tour at our Swinburne Open Day happening this 7 and 21 March, 10am to 5pm at our Swinburne University of Technology Sarawak Campus.