The Booming Creative Industry

By Marcella Gider | February 7, 2020

With an ever-growing demand for creative skills, a design programme is becoming an increasingly popular choice among students pursuing their tertiary education. As the employment trends shift to digital technology, there's never been a better time to work in the creative business.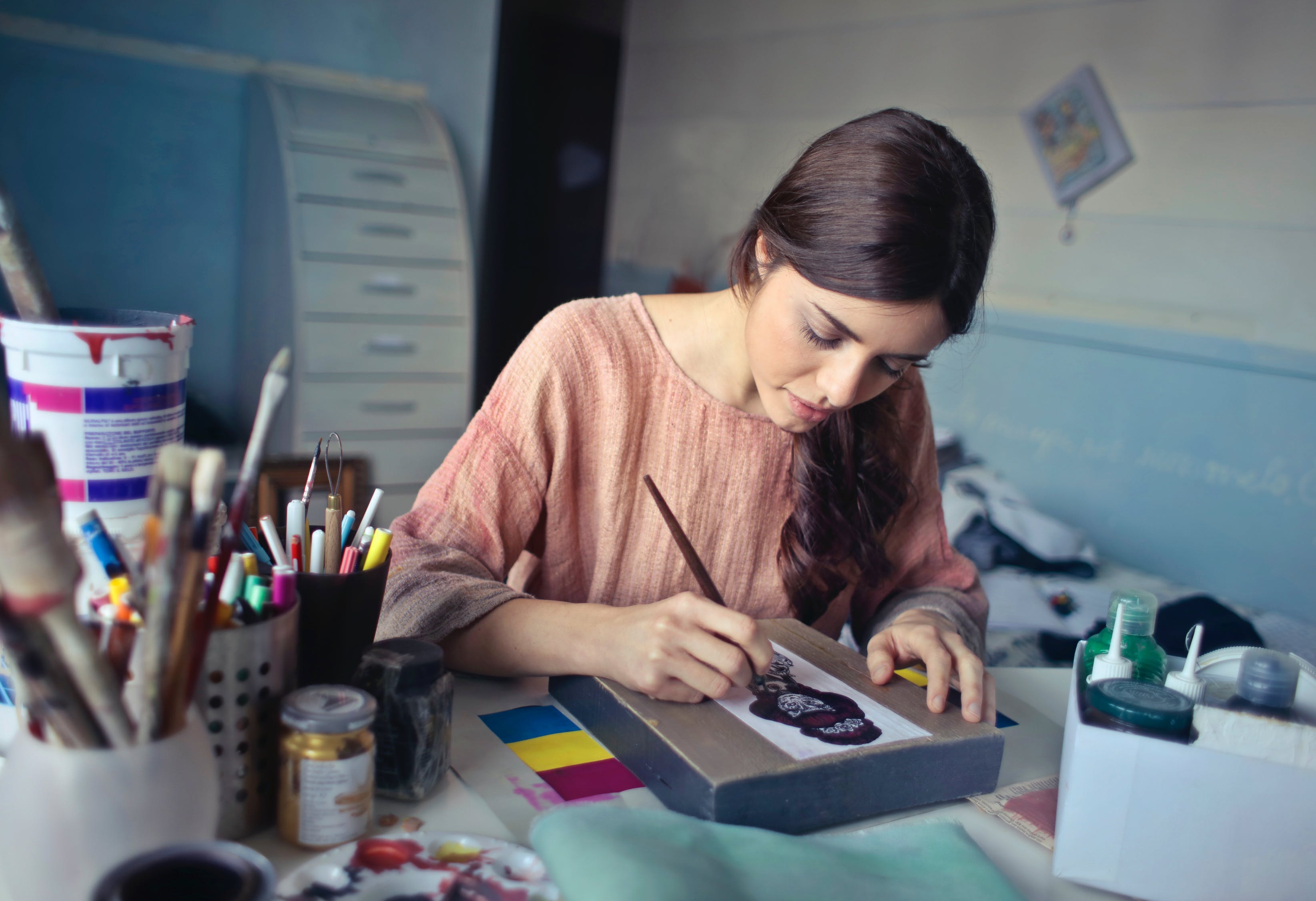 The graphic design industry that has been around for centuries has a rich and exciting history. From designers who specialise in book or magazine design to designers who are extremely good in designing thought-provoking posters, each of them has done their part in shaping the industry to where it is today.
A specialised discipline, graphic design requires a certain level of artistry and techniques to produce great visuals that is able to evoke emotion from the viewers. It involves the crafting of visual content using typography, photography and illustration for the purpose of delivering a message to the viewer.
More often than not, visual is the first thing that will attract someone's attention. Some of the most outstanding and iconic designs around us are created by graphic designers. Think of popular big chain logos like McDonald and 7-Eleven, or those famous movie posters and album covers.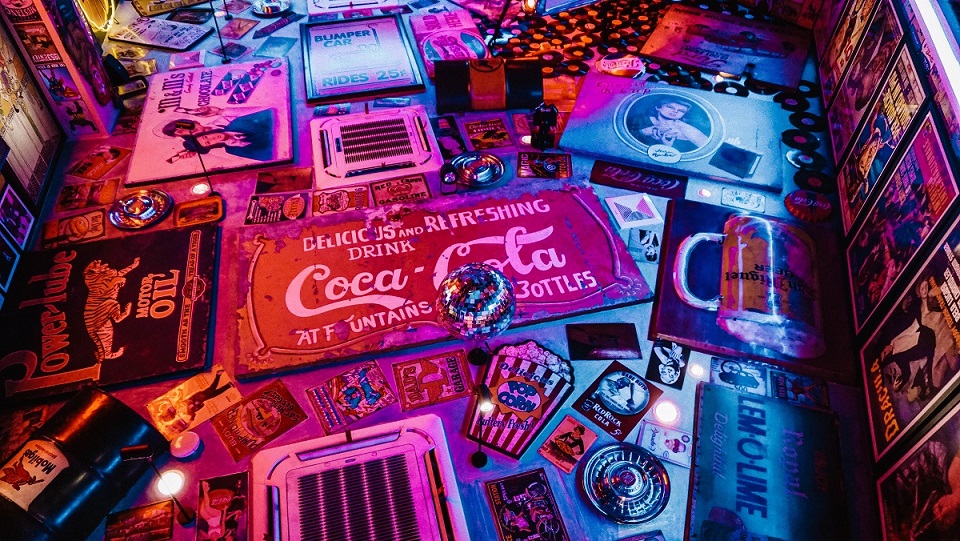 The much sought-after design skills are valued in industries such as advertising, marketing, fashion, gaming, entertainment, and education. One can enter into the industry as a graphic designer, user experience (UX) designer, interior designer, photographer, multimedia artist/animator, art director, or fashion designer. The best part is, one can work remotely or treat it as a freelance job to supplement their income.
FAMOUS PEOPLE IN DESIGN

1) Jessica Walsh
Walsh recently set up a creative agency &Walsh based in New York, making it one of the very few agencies set up by a woman. Known for her retro and vibrant design with influences from the 1950s, she is also one of the co-founder of Sagmeister & Walsh where the partnership creates self-initiated creative arts projects.

2) Chris Do
As the CEO and Chief Strategist of Blind, and founder of The Futur, Do went from immigrant childhood to winning an Emmy award for Outstanding Individual Achievement in Animation. His amazing talent has brought him to lecture all around the world including in New York, Miami, San Francisco, Brisbane, Milan, Dalian, Manila, and Cairo.
3) Karan Singh
Karan is an Australian artist and illustrator based in Amsterdam. His work is a mixture of op-art and mid-century graphic design where he uses restricted yet vibrant colour palettes and pattern. One of his most recent artworks is featured on the splash screen for Adobe Illustrator 2020. He has also collaborated with Nike, Apple, SK-II, AirBnB and Louis Vuitton.
4) Jason Santa Maria
Referring to himself as a multidisciplinary design and product leader, Jason wears many hats. He is currently the Design Director at Slate, and co-founder and Creative Director of A Book Apart; and had previously served as Vice President of AIGA/NY, Executive Design Director at Vox Media and more. His passion lies in the area of typography and traditional print elements, as well as learning, teaching and fostering community around design.

5) Muid Latif
On the local front of the creative industry, Muid is known for incorporating cultural elements from Southeast Asia into his artworks. He is an established digital artist, a graphic designer and a creative analyst who pays great attention to thinking, developing and executing the whole creative process.
GRAPHIC DESIGN AT SWINBURNE SARAWAK
Swinburne's design programme is known as one of the best in the world. Its design school at the main campus in Melbourne, Australia, is ranked in Global Top 50 (No. 42) by QS World University Rankings by Subject (in Art and Design 2019).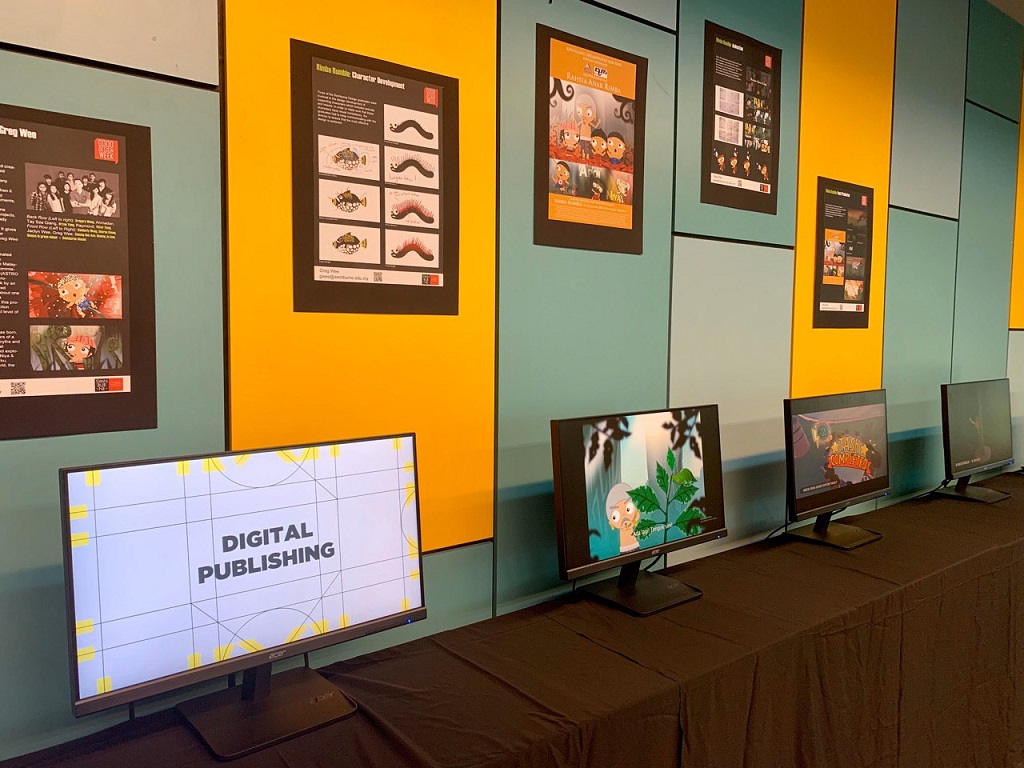 Swinburne Sarawak's new Bachelor of Design majoring in Graphic Design programme is set to commence in March, Semester 1 2020. Focusing on communication within web design, printed media and digital publishing, branding, illustration, photography, and packaging, the programme is suitable for those who have keen interest in conceptual thinking in traditional and emerging digital technologies.
In addition to taking the core studies unit and advanced minor in 3D modelling and animation unit, students studying the programme may complete the following Graphic Design units during their studies;
Swinburne Sarawak's School of Design and Arts has collaborated with various organisations such as Microsoft Malaysia, Google, Nokia, Malaysian Communications and Multimedia Commission (MCMC), Malaysia Digital Economy Corporation (MDEC), Malaysian Global Innovation and Creative Centre (MaGIC), DIGI, SMA-TEGAS, Sarawak Media Group, Sarawak Convention Bureau, and Sarawak Tourism Board.
Such industry collaboration provides students with professional development opportunities such as internship or work placement; industry-relevant technical skills and events opportunities; as well as mentorship and funding for projects or conferences.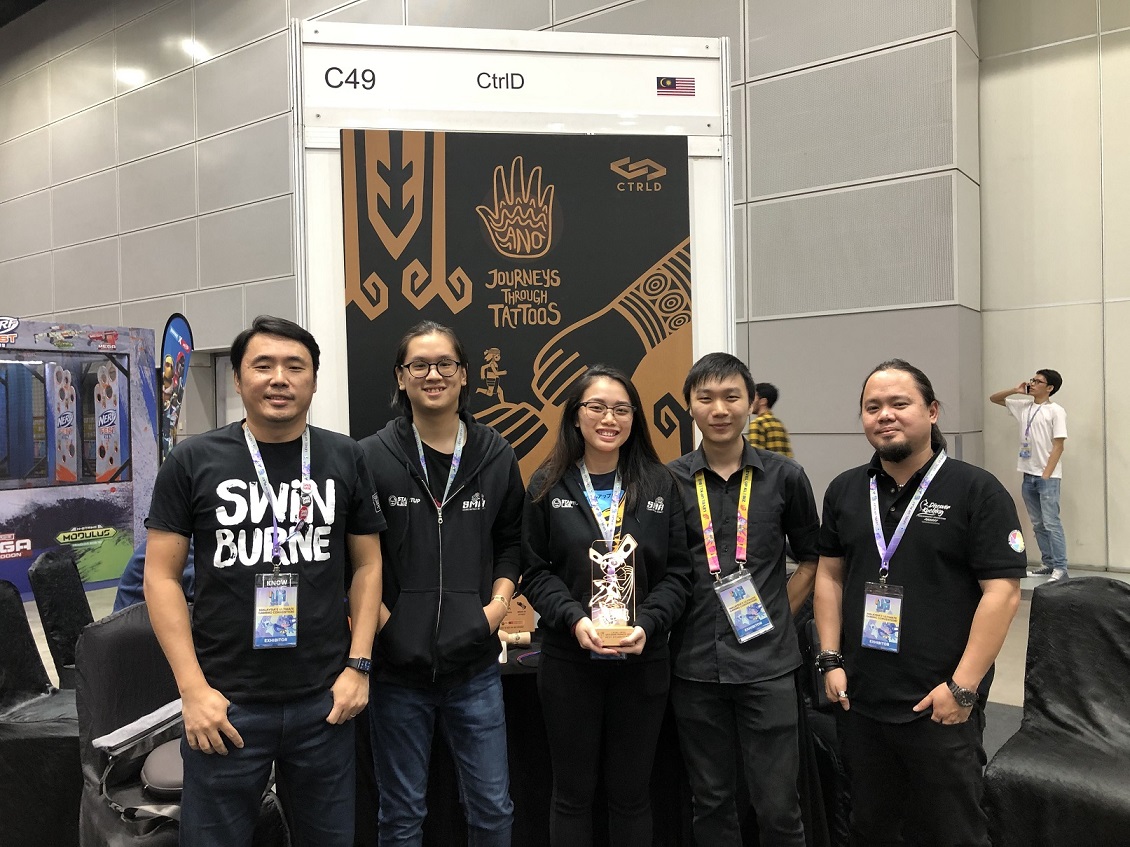 Graduates of the School had participated and won prizes at national and international events, and moved on to establish startups such as Trifold, the first extended reality (XR) company in Sarawak, and CtrlD, winner of Southeast Asia Best Student Game award. Check out the videos below to watch Swinburne's design alumni showreel.


Janath Gamage, Branding and Advertising
Cally Bong, Events and Advertising
Nehemia Raymond, AR+ VR+MR Interactive Content
Chang Zhi Wei, Game Development

Zino Kua, Animation & Visual Effects