How to Check Your SPM 2020 Results Online This 10 June 2021

By Aazean Aida Mujahid | June 9, 2021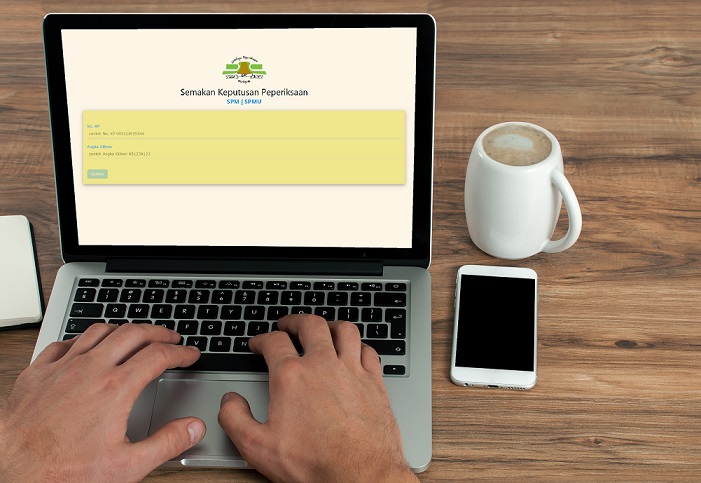 To all Sijil Pelajaran Malaysia (SPM) Batch 2020 students: get ready guys, because SPM results are coming!
We're sure that for all you 'Form 5 Pro Max' students, you've waited long enough and can't wait to know how you've done. Considering that Malaysia is currently under its Movement Control Order 3.0, here are other ways you can check your SPM results online this 10 June 2021 at 10:00am.
1) ONLINE VIA MOE's PORTAL
For the full SPM results, you can check them online through the Ministry of Education's website at:
The portals will only be activated starting from the date of the results release.
2) ONLINE VIA LEMBAGA PEPERIKSAAN MALAYSIA'S PORTAL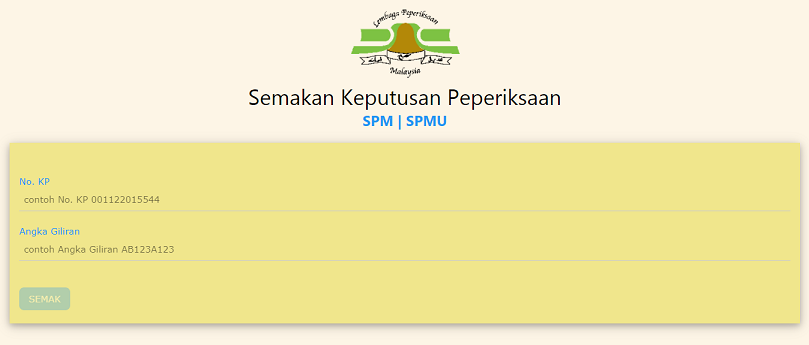 Another quick and easy way to check your results online is through Lembaga Peperiksaan Malaysia's website following these steps: 
Enter your IC number (with no spaces or dashes) and your examination number ('angka giliran').
Click on the Semak to display the summary of your results.
3) VIA SMS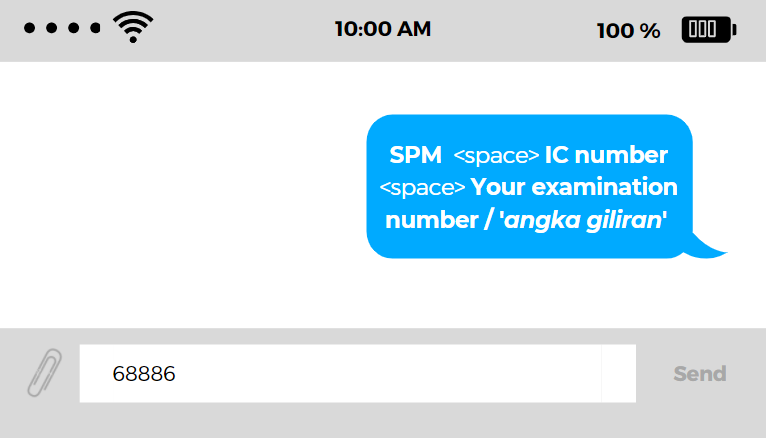 How to check your SPM results via SMS
To check SPM results through SMS all you need to do is:
Type SPM <space> IC number <space> Your examination number/ 'angka giliran' and send to 68886.
Example: SPM 030822095467 KC004B102
This service will be active from 10:00 AM (10 June 2021) until 6:00 PM (17 June 2021). Do note that this method incurs SMS charges of RM0.15 for every SMS sent and RM0.20 for every SMS received (not including GST).
4) VIA E-LEMBAGA MOBILE APP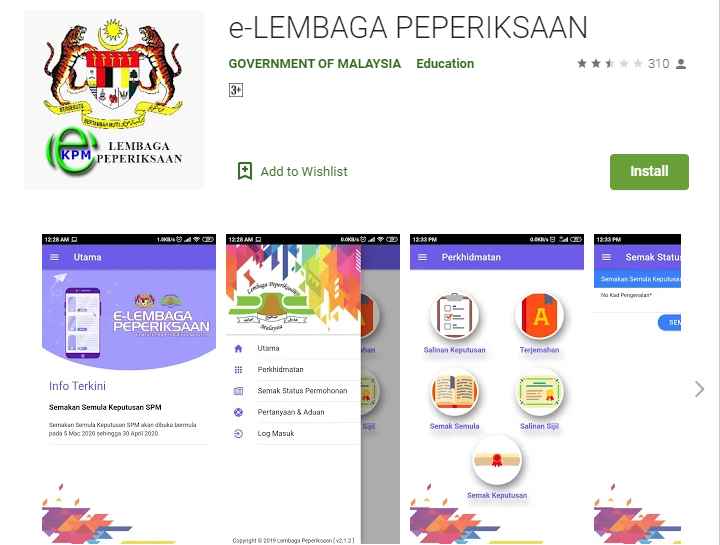 Check your SPM results via mobile

Through the e-Lembaga Peperiksaan app, you can check your SPM results by downloading the app from the Google Play Store for Android users. It is currently unavailable for Apple users.
5) VIA YOUR SCHOOL
If you have no access to the Internet to check your results, you may get into contact with your school to obtain your SPM results.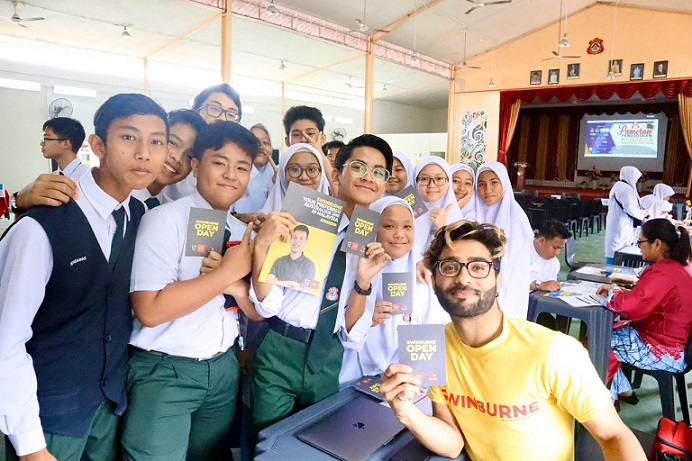 With your high school chapter coming to a close, it can be a bittersweet time. But it can also be an exciting one because it means you can finally pursue a university course that you're actually interested in (and level up your cred as a university student!).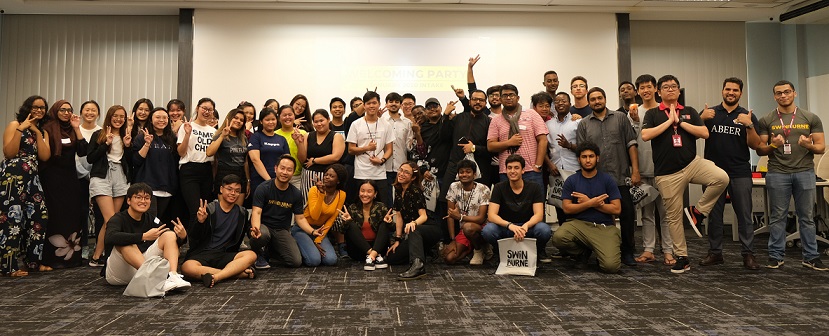 From business, design, engineering, science, computing and all the various programmes available, you can opt to study either a Foundation or Diploma programme and progress directly to a Bachelor's degree upon successful completion at Swinburne.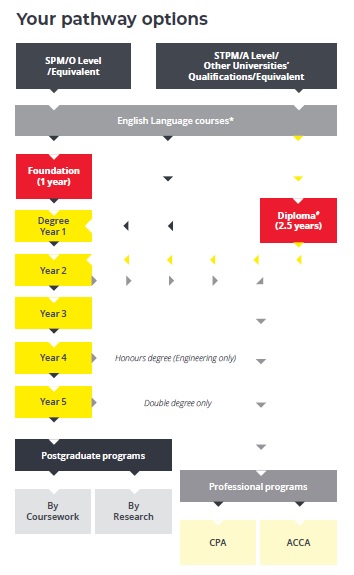 Programme pathways at Swinburne
Swinburne Sarawak offers Foundation and Diploma studies which help you meet the entry requirements for Bachelor's degree studies.
The following courses are offered at Swinburne:
Foundation
Swinburne Foundation Studies (Business)
Swinburne Foundation Studies (Design)
Swinburne Foundation Studies (Engineering/Science)
Swinburne Foundation Studies (Information Technology/Multimedia)
Diploma
Diploma of Business Management
Intakes begin 14 June and 5 July 2021 for Foundation programmes, and 30 August for Diploma.
With our 'Fast-Track Foundation', students who enrol into our June or July 2021 Foundation programme will be able to fast track to degree as soon as March 2022.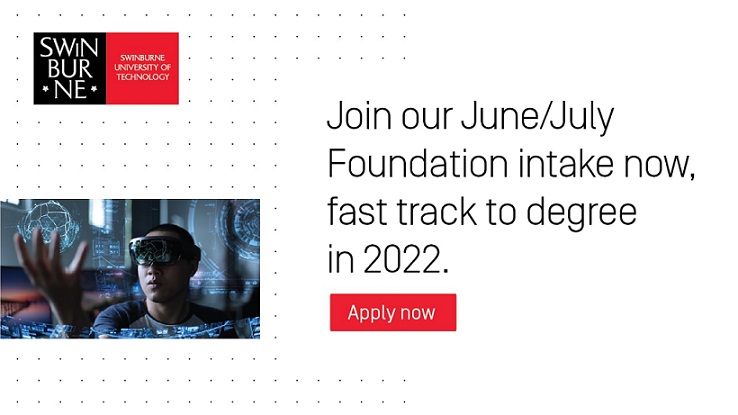 Take the chance to learn more on our courses or our 'Start With Zero Fees' programme by speaking to our course advisers. We've extended our online counselling on demand from 10am to 10pm (GMT +08:00). For more information, contact us via WhatsApp at +6019-8196353, live chat at tawk.to/swinburnesarawak, or email to study@swinburne.edu.my.