Dear SPM school-leavers,
High five! You have come to the end of your school year. We are sure it was great while it lasted because we've all been there, done that.
While it's normal to feel like you need the biggest break of your life after 'kungfu' hustling for months on end (or years), take some time to reflect on your school journey and think about where does it lead you next.
It's true what they say. School days are fun days. The sweat and tears, and the jokes and endless laughter. You'll always remember that English teacher who had so much faith in the Shakespeare in you, that Science teacher who believed you could go very far because of your insatiable thirst for answers, or your girl gang and bro clique who were always there for you through good and bad times, come rain or shine.
But it's time to move on to a bigger, more exciting adventure – an adventure best described as 'The time of your life'. Imagine it being similar to school days, just twice or triple the excitement, friendships and dare we say, freedom! We can't guarantee it'd be stress-free and without its own set of challenges, but what we know for sure is that the journey will be a highly rewarding one. Would it be fun? Oh, we bet our bottom dollar it will!
Welcome to university life!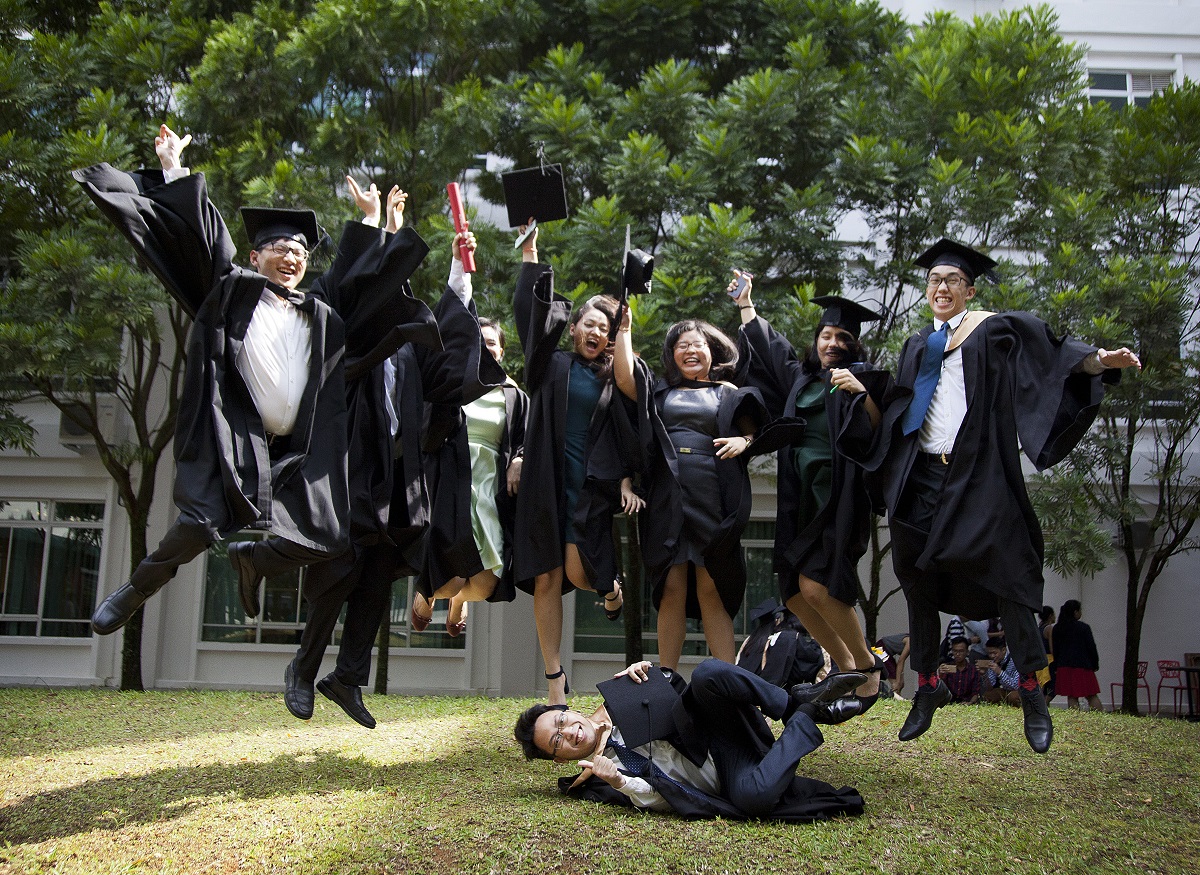 How do I go about this new phase?
We know at this stage you'd probably have 1,001 questions running through your mind. But like the champion that you are, you got this! We think it's easier to narrow down your options when you can address each of the following points.
Programme
Business, design, engineering, science and computing. Which discipline do you lean towards the most? Which one makes your heart jump a little bit more in excitement? In the words of Marie Kondo, "Does it spark joy?"
We can't deny the fact that choosing a programme can be a tad overwhelming. So get some advice from as many people as possible. Talk to your parents, siblings, cousins, friends, high school seniors, education counsellors or even representatives from our Student Recruitment team.
Level of Study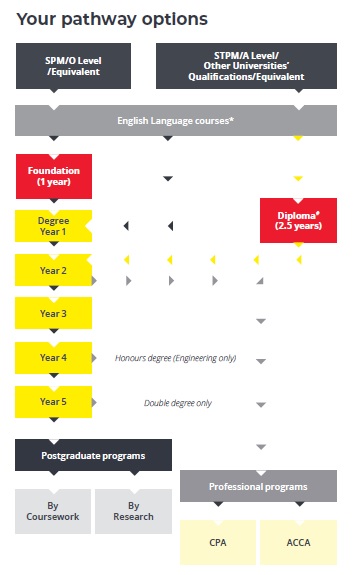 Foundation or Diploma? Regardless, upon successful completion, students will be able to progress directly to a Bachelor's degree programme of their choice. The bigger question is, do you see yourself starting work immediately?
If your answer is no, then a Foundation course is perfect for you. A Foundation course is simply put, a pre-university preparatory course. It's also a quicker and supportive pathway to pursuing undergraduate studies of your choice. Learn more about our Foundation offerings here.
But if you do plan to enter the workforce soon after graduating, you might want to consider our 2.5-year Diploma of Business Management programme. Whether you are interested to be employed in the private or public sector, you will develop a broad understanding of the business world and gain essential skills transferable in any business settings.
Private or Public
There's no right or wrong, but let's be real. We're biased. We totally are. Because we think choosing to study at Swinburne Sarawak is one of the best life decisions you'll ever make. With a worldwide network of over 180,000 alumni, Swinburne is one of Australia's most preferred universities with a strong history in innovative education, industry engagement and social inclusion.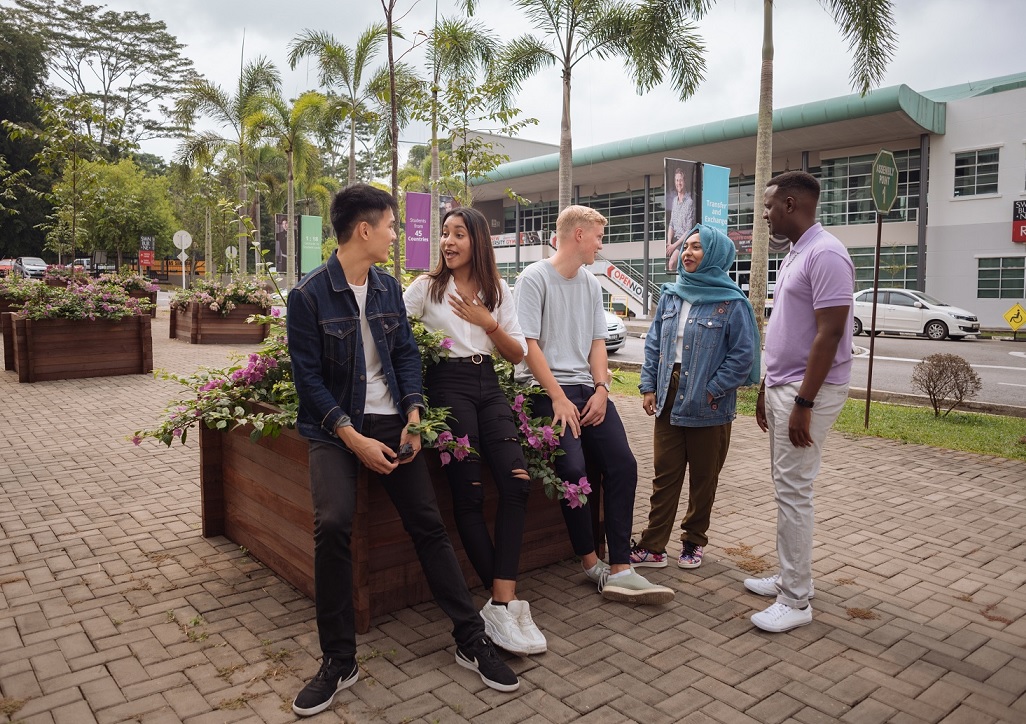 Can I apply with forecast or school results?
Absolutely! Find out more when you connect with our counsellors via the following options:



Chat with us as we guide you to discover the rewarding world of university life and give you a taste of exciting things to come when you join our big Swinburne family.
Scholarships and other financial aid
If you meet our academic requirements, you are automatically eligible to apply for scholarships, bursaries including the BP40 Bursary Scheme or other grants. Not only that, you have the option to pay your tuition fees over ten interest-free instalments annually because we're cool like that!
The icing on the cake? Start your FREE studies online immediately for the first 2 weeks upon successful enrolment with our Start With Zero Fees Programme.
———————————————————-
Let's hear it from our current Foundation students.
John Lembat, former student of Lodge International School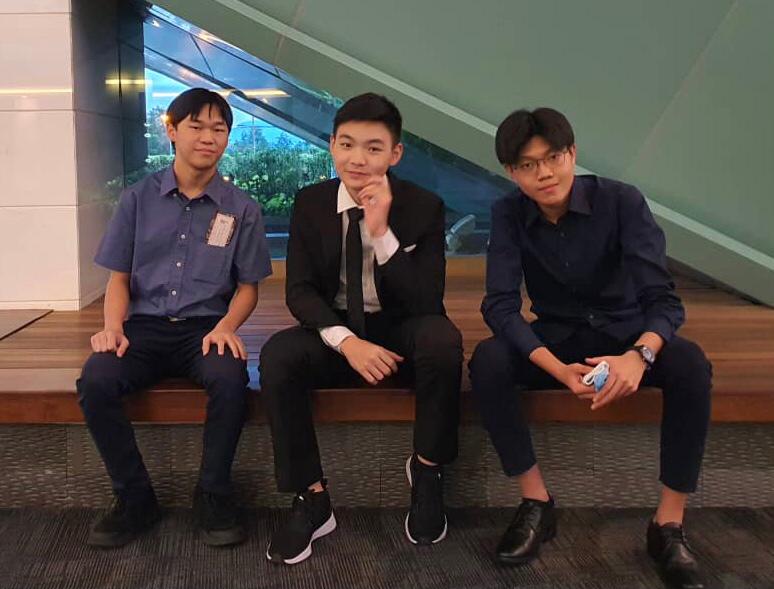 John (right) and friends

1. What do you enjoy the most about studying at Swinburne? 
The lecturers and staff here are friendly and helpful.

2. Tell us more about your Foundation studies at Swinburne. 
I've learned units such as multimedia and information technology for business. Multimedia is one of my favourite units because I find the subject rather interesting. Ironically, it's also one of the toughest units.

3. What kind of study support have you received so far?
Some of my lecturers don't mind students sending them text messages at night if the students need help. I really appreciate this.

4. Which degree programme do you want to pursue in future and why? 
I would like to take up accounting and finance because I find the economic market intriguing. I hope I can gain a lot from my university study.

5. What's your dream job and why?
Working for the Big Four accounting firm in the tax department would be my ideal job. In future, I foresee myself climbing up the corporate ladder and become a CEO.


Isaac Chin, former student of Lodge International School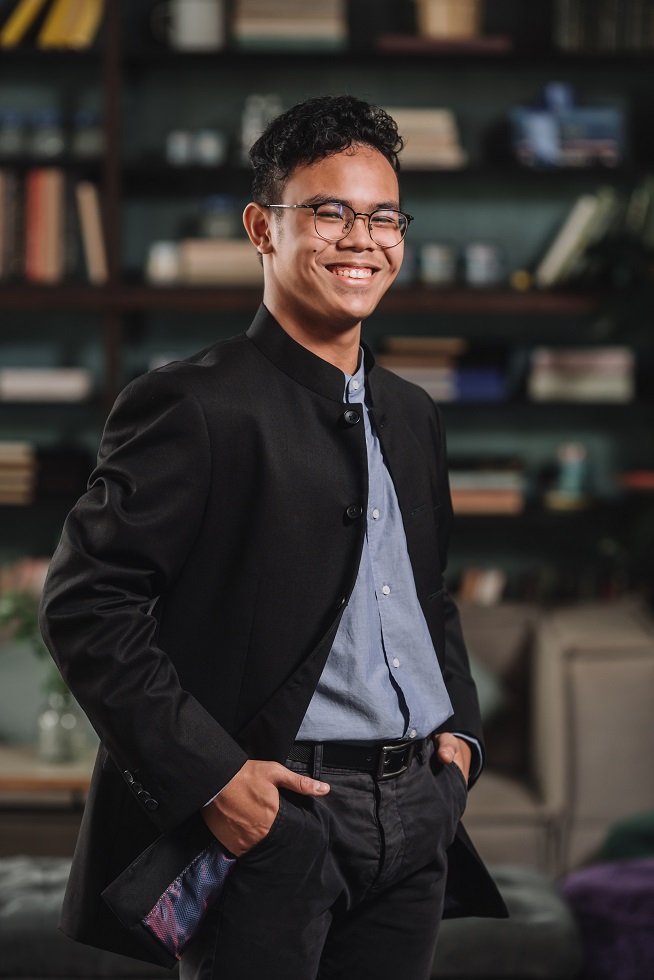 1. Why did you choose to study at Swinburne Sarawak?

I chose Swinburne because I wish to obtain a degree as soon as possible while staying put in Kuching for now as we're unable to travel during this pandemic.

2. How do you find your Foundation studies experience so far? 

I am currently pursuing my Foundation Studies in Business. I have only done two units so far, multimedia and information technology. If you asked me what's my favourite unit, it's multimedia because it relies on one's artistic ability. I do like design and art, although I admit I'm quite bad at it. But I don't mind trying. 

3. What do you think of the facilities available on campus?
I think it's great that if students are facing difficulties with their studies, Swinburne has a study support centre to assist students through workshops, counselling sessions and more.

4. If you had the option to complete your entire degree studies at the Sarawak campus or transfer to Melbourne, which option would you choose? Why?
I've never been to Australia, so I would like to choose the exchange option instead to experience living alone in Melbourne for 1 or 2 years. I think it'd be a good experience for me for my own personal development.

5. What's your dream job and why?

I don't have a dream job yet, but I do want to pursue music after I finish my business degree. I became interested in music quite a while back and discovered that I had a bit of talent for it.
———————————————————-
Psst…There's more. Here's your chance to obtain a Uni Starter Pack* worth over RM150 when you accept our offer to study at Swinburne Sarawak. Simply screenshot this blog post, and show the screenshot together with your Swinburne acceptance letter and student ID number in person at the Marketing & Student Recruitment Office (A003, Ground Floor, Building A).
* T&Cs apply